Greater Rochester has long been celebrated as a hub of innovation, fueled by a robust entrepreneurial ethos. In honor of this spirit, Greater Rochester Chamber of Commerce proudly presents the annual Greater Rochester Chamber Top 100 Awards—a program designed to acknowledge and celebrate the fastest-growing privately owned companies in our thriving region.
To qualify for consideration in the Greater Rochester Chamber Top 100, businesses must meet the following criteria:
Be privately held and have their headquarters located in the expansive nine-county Greater Rochester/Finger Lakes region.
Have achieved a minimum of $1 million in revenue for each of the three most recent fiscal years.
All revenue details will solely be reviewed by Top 100 accounting partner, KPMG LLP, ensuring strict confidentiality and will never be made public.
The Greater Rochester Chamber Top 100 rankings are determined based on exceptional revenue growth, considering both the actual dollar figures and the percentage growth achieved.
Applications for the Top 100 are accessible during the period from March through June each year. We encourage eligible businesses to seize this opportunity and showcase their remarkable growth and contributions to the Greater Rochester business landscape.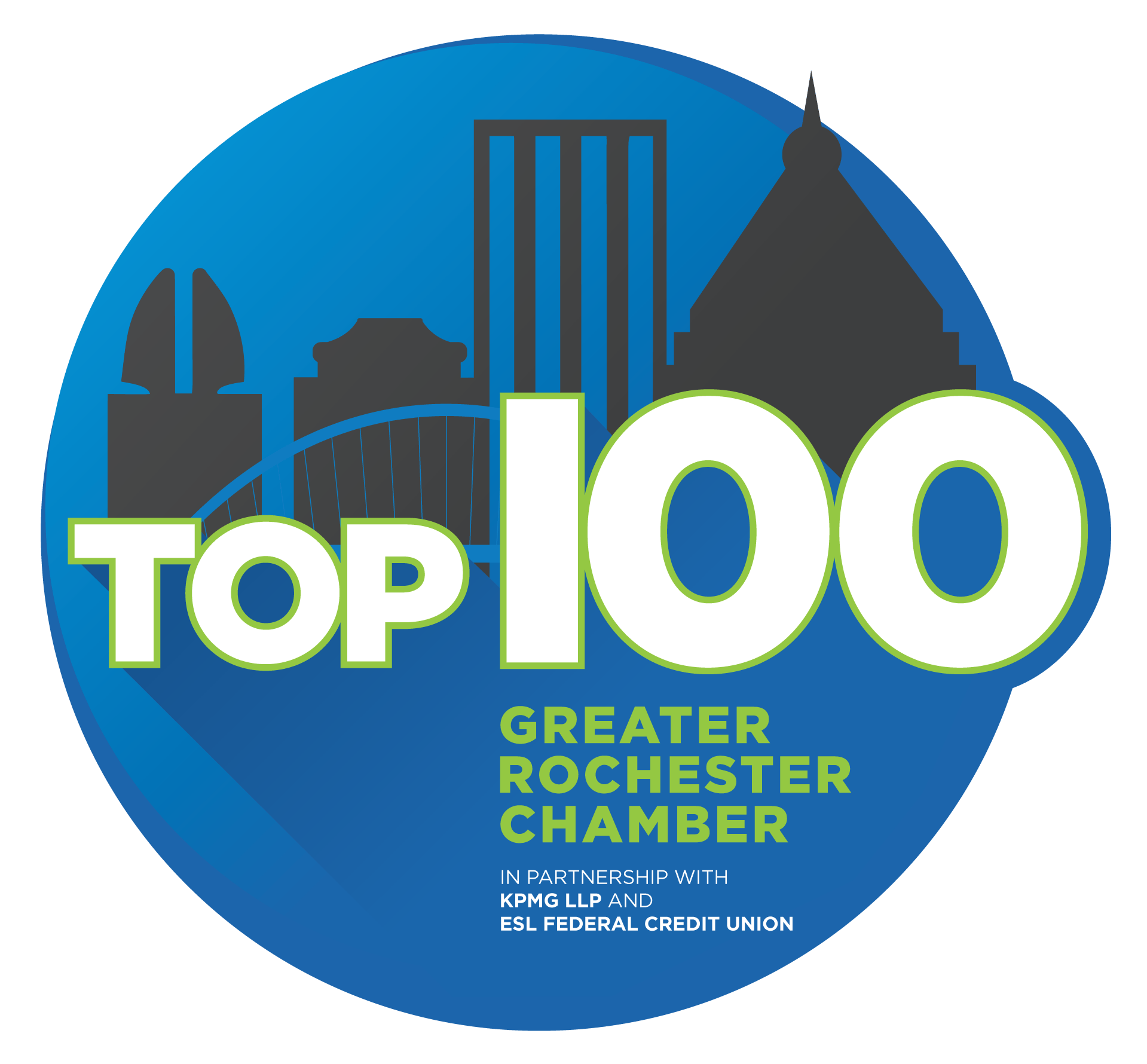 Congratulations to GreenSpark Solar, Black Button Distilling, and Conifer Realty LLC for Leading the 2023 Greater Rochester Chamber Top 100 List!
Save the date for the 2024 Greater Rochester Chamber Top 100 Awards on Wednesday, November 6th, 2024!
Nominations for the 2024 list will take place from February 2024 through June 2024. Details to follow.
See Photos from the 2023 Top 100 Celebration