Rochester has always been known as a region of innovation spurred by a strong entrepreneurial spirit. In recognition of that spirit, Greater Rochester Chamber of Commerce is pleased to present the annual Greater Rochester Chamber Top 100, a program that recognizes the fastest-growing privately owned companies in the Greater Rochester region.
To be eligible for the Greater Rochester Chamber Top 100, businesses must be privately held, headquartered in the nine-county Greater Rochester/Finger Lakes region, and have earned at least $1 million in revenue in each of the three most recent fiscal years. The Greater Rochester Chamber Top 100 is computed based on revenue growth, taking into account both dollar and percentage growth.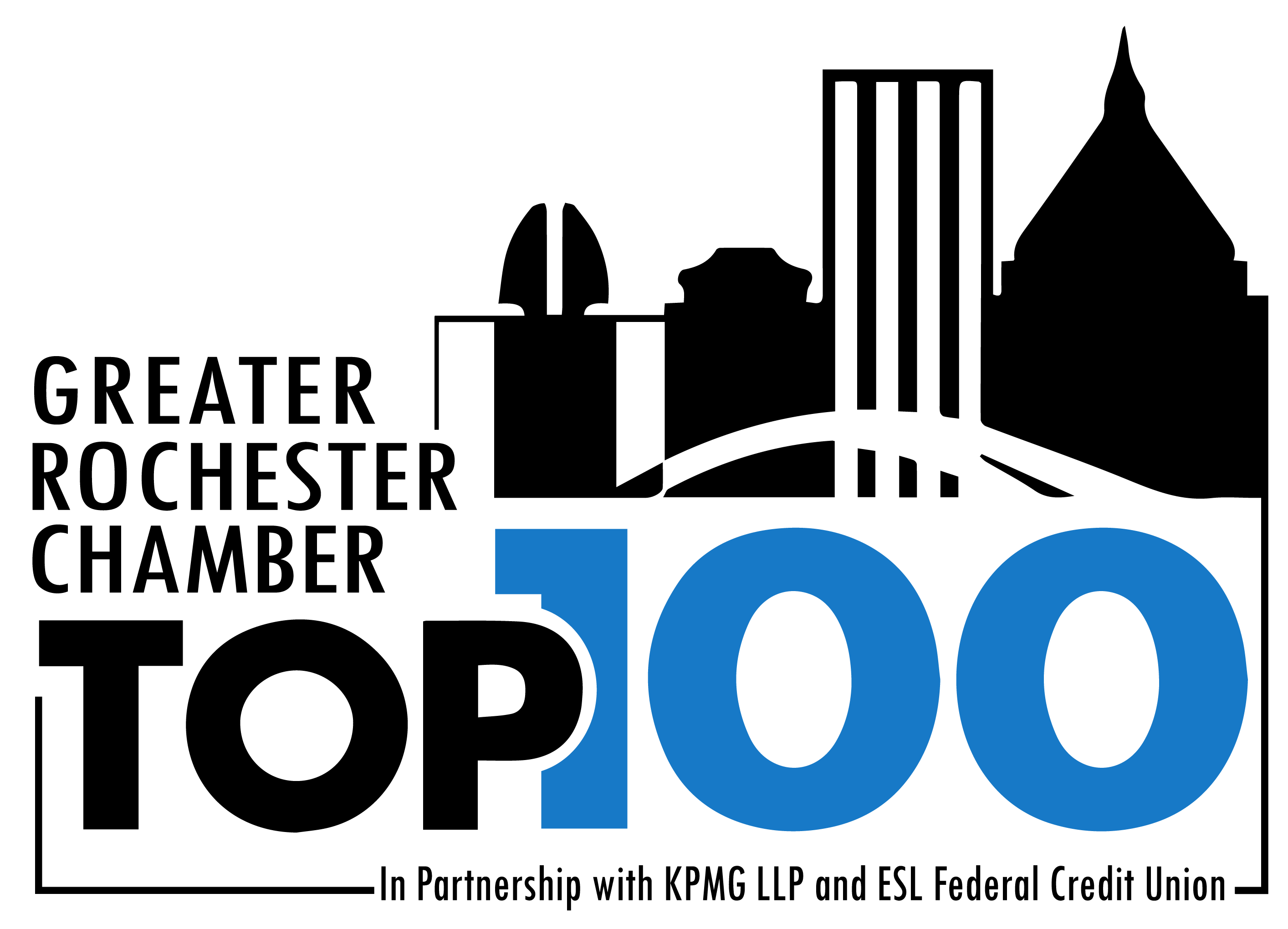 Join us for the 2022 Top 100 Event on
Tuesday, November 1st from 3:30 to 6:30 PM!
See Photos from the 2021 Event
A Message from Premium Mortgage, Rochester's 2021 Top 100 #1 Ranked Company:
See Photos from the 2021 Top 100 Celebration