Be a leader among your peers and showcase your business to the community! Greater Rochester Chamber offers our members sponsorship opportunities to put your company's name on existing programs and events.
Sponsoring these events gives you the platform to position your company in front of leading business executives and is an ideal environment to network and build relationships with those leaders.
For more information, or to find out how you can sponsor Greater Rochester Chamber event series, please contact Events Director Susan George at Susan.George@GreaterRochesterChamber.com or (585) 256-4612.
2022 CannaBusiness Conference Sponsorships
Put yourself at the forefront of change in New York State following the legalization of recreational marijuana and support our exploration of how to capitalize on the cannabis industry.
39th Annual Business Person of the Year Sponsorships
Connect with the best of the best business leaders in the Greater Rochester region by sponsoring our 2021 Business Person of the Year Award.
2022 Greater Rochester Chamber IGNITE Award Sponsorships
Put your brand in front of the newest up-and-coming leaders in the Greater Rochester/Finger Lakes region by sponsoring the Greater Rochester Chamber IGNITE Award that recognizes young professionals in the region.
2022 Colors of Success Awards Sponsorships
Align your brand with the ideals of progress and equity by supporting our first ever Colors of Success Diversity, Equity, Inclusion and Belonging Awards. Coming September 2022.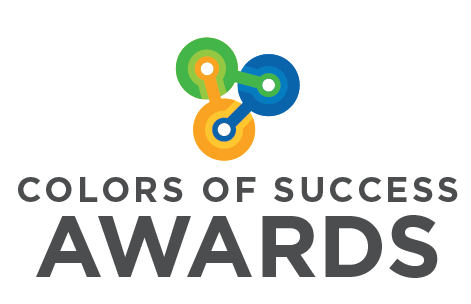 2022 Greater Rochester Chamber Top 100 Sponsorships
Get your brand in front of the top businesses in Rochester and the Finger Lakes and earn the eyes of the top executives and change-makers in our community.
2022 Greater Rochester Chamber Member Showcase
Connect to Greater Rochester Chamber Members by showcasing your products and services in a promo video produced by you, shared with our 1,200+ member companies by us.
2022 Experts & Thought Leaders
Greater Rochester Chamber events give you the opportunity to position you and your company in front of leading business executives in an ideal environment to help our members be well-informed, grow professionally, and meaningfully connect
2022 All-Access Event Sponsorship Opportunities
Network, build relationships, and get noticed by top business leaders in Rochester across industries and topics by being an All-Access Event sponsor, which will directly associate yourself with the supporting economic growth and prosperity in our region.
2023 ATHENA International Award Sponsorships
The Greater Rochester Chamber and affiliate Women's Council are proud to recognize the achievements of exceptional women leaders and inspire others to achieve excellence in their professional and business lives, which would not be possible without the support of our sponsors.
2022 ROC on Tech Conference Sponsorships
Help us launch our brand new ROC on Tech conference and form connections with businesses and leaders from all around the NYS looking to elevate their technology and operations.