Veterans offer our labor market not only a plethora of skills and competencies, but they also bring with them various federal benefits that offer a residual boost to the community, such as education benefits, housing, stipends, health benefits, and various others.
Nearby Fort Drum in Watertown, NY sees hundreds of veterans leave active duty each month and enter the next phase of their career. Greater Rochester Chamber of Commerce Talent Strategy team is working to attract these skilled, well-disciplined workers to our area by sourcing career opportunities suited to their unique qualifications.
Veterans Connect focuses on linking transitioning Soldiers to employment, housing, and related services in Greater Rochester through a sustained effort that emphasizes employer engagement connectivity, relocation support, and family assistance. We are proud to serve those who served us by directly connecting them to employers and job opportunities immediately as they transition from active duty to civilian life.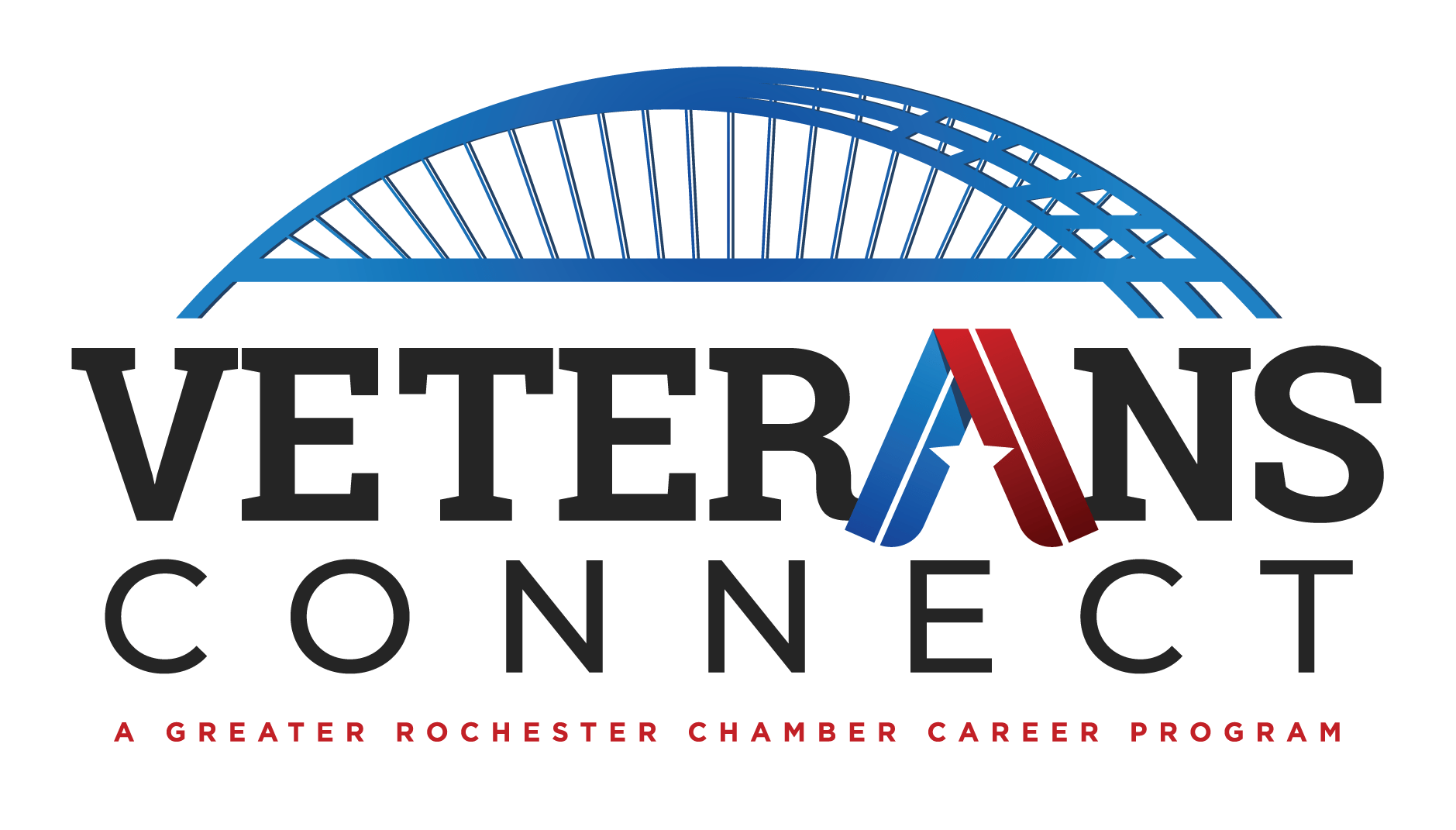 Connect with us on social media:
Learn More about Greater Rochester
Explore all the Greater Rochester nine-county region has to offer. Learn more on our partner organization GreaterROC's website:
Local Veteran Events
Use Greater Rochester Chamber's public Community Calendar to find events specifically geared towards Veterans in the Greater Rochester region
Private Public Partnership
Greater Rochester Chamber is a formally recognized P3 Partner, meaning we support the U.S. Army Reserves in their efforts to connect U.S. Army Reserve Soldiers and families to meaningful employment, education, and training.
Rochester Relocation Experience
Veterans Connect annually hosts two all-expenses paid overnight relocation experiences in Rochester, NY. These unique events provides you the opportunity to:
Become familiar with our towns/neighborhoods/city
Learn how living, working, and playing in the Finger Lakes region offers affordability, quality of life, and can meet your needs post service
Taste your way through our ROC food scene
Experience interactive and fun tours, experiences, and ROC exploration
Engage with employers, higher education partners, Veteran service organizations and realtors
Interested in hiring Veterans?
Reach out to Manager, Talent Strategy Programs and Veterans Connect Yashira Rodriguez today.
Interested in relocating to Rochester?
Learn more about the resources Veterans Connect
can provide to ease your transition.