Greater Rochester Chamber's Human Resource Services offer the data, information, and programs your business needs to compete in today's marketplace. We can help you keep up to date and in compliance with the ever-changing HR laws and help you connect with your HR peers at other businesses.
Greater Rochester Chamber's HR Services Include: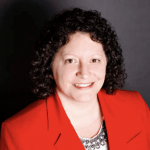 Want to learn more?
Contact Kathy Richmond, Sr. Director, HR Services, for more information.