Introducing the DEI Leadership Exchange 
Introduced in January 2023, the virtual Diversity, Equity, and Inclusion (DEI) Leadership Exchange program carves out an exclusive haven for leading diversity advocates within the Greater Rochester community. Here, they convene to exchange ideas, hone skills, and forge strategies that mold business practices and usher in impactful change within their organizations and the wider community. This distinctive program fosters a robust discourse on DEI in the contemporary workforce, engaging prominent leaders well positioned to translate these discussions into actionable initiatives.
The genesis of this program was inspired by the influential framework established by Buffalo Niagara Partnership, which has effectively orchestrated a thriving DEI Leadership Exchange program over the past four years.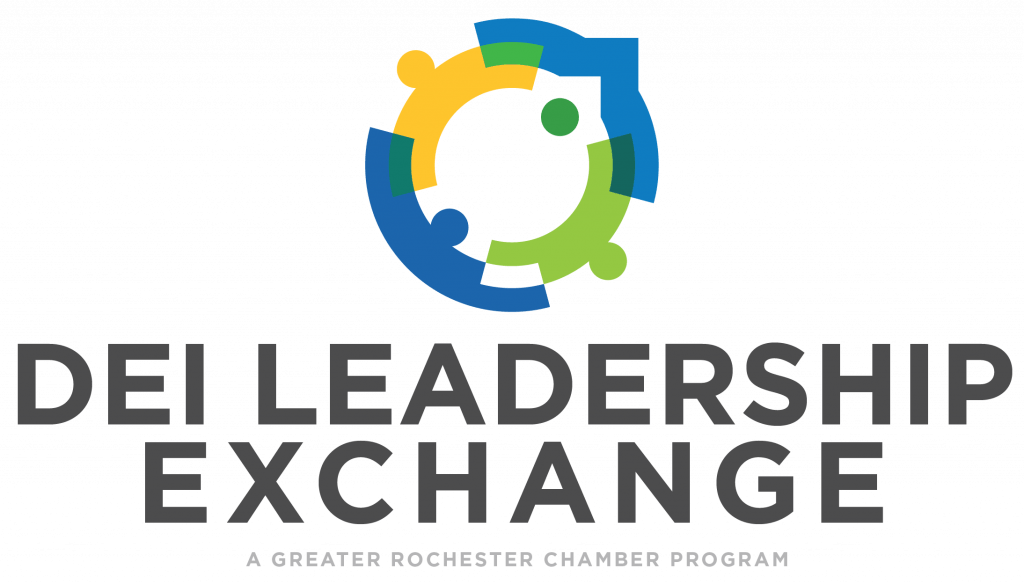 What the DEI Leadership Exchange offers:
Meet our exclusive expert facilitator for Greater Rochester Chamber's DEI Leadership Exchange program 
This program was created based off the framework provided by Buffalo Niagara Partnership and in collaboration with Sesha Yalamanchili, a proven successful facilitator who has been running a thriving, sold out, DEI Leadership Exchange program for four years in the Buffalo region.
Focused on driving results, Sesha leverages her extensive background in sales, marketing, operations, and innovation to influence organizations of every size and scope. From entrepreneurial startups to large corporations, Sesha's vast real-world experience spans careers in consumer goods, technology, banking, healthcare, and insurance.
Sesha has an inherent ability to comprehend the many issues and challenges that face organizations in today's world of constant change, disruption, and uncertainty. Passionate about empowering others with the knowledge, tools, and resources they need to make an immediate impact, Sesha works with business professionals to sustain long-term results at their organizations.
A seasoned leadership consultant and trainer with nearly two decades of business experience, Sesha specializes in equipping leaders with the knowledge, tools, and resources to make an immediate impact in their organization. "Understanding real world challenges from the human perspective is key to helping professionals accelerate their growth as leaders," she says.
Frequently Asked Questions
Meet the 2023 DEI Leadership Exchange Cohort
We are SOLD out for 2023! Reserve your spot for the 2024 DEI Leadership Exchange program!
Contact Director of Events, Training & Affiliates Susan George to learn more or reserve your spot.
Greater Rochester Chamber's DEI Leadership Exchange program is supported in part by the Greater Rochester Chamber Foundation.