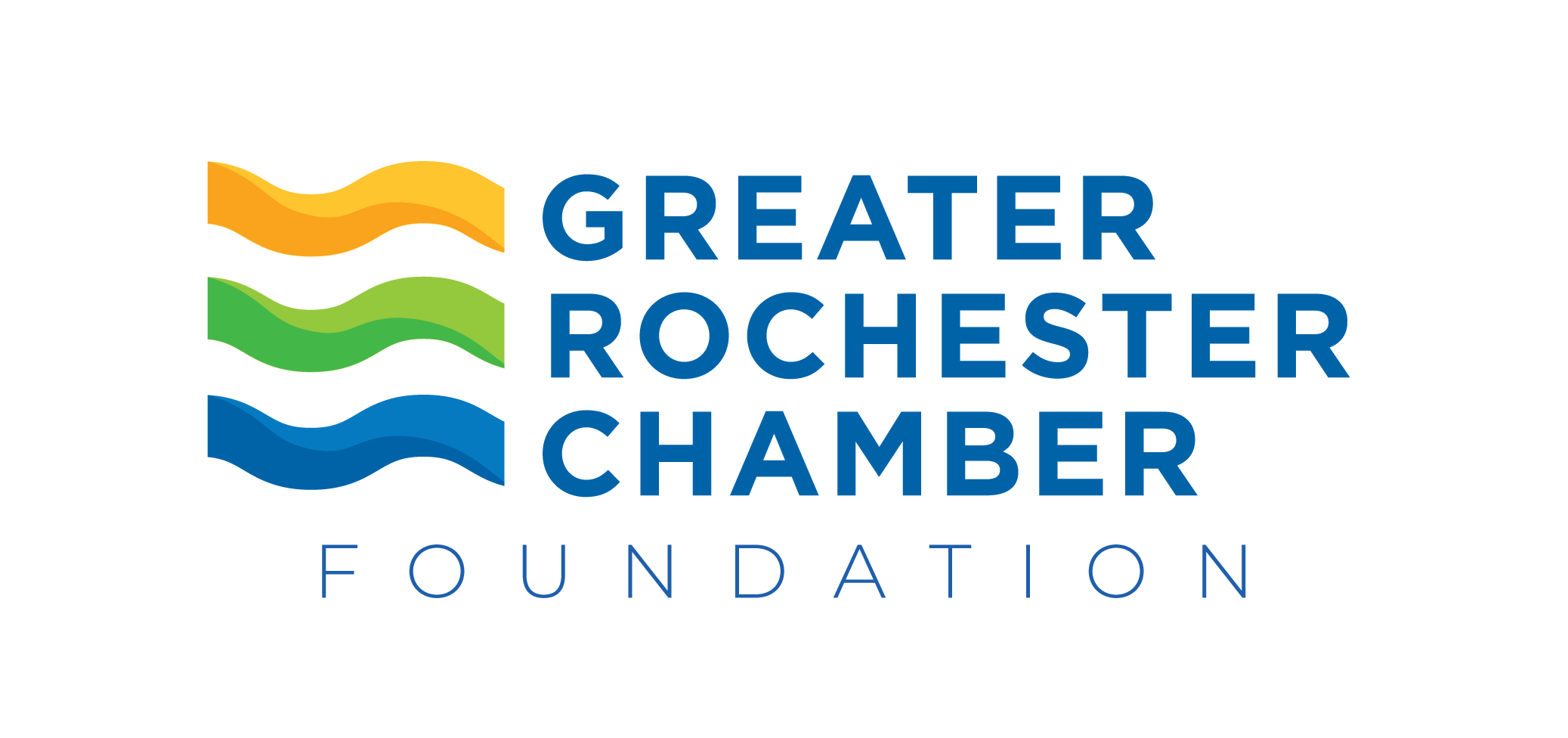 Greater Rochester Chamber Foundation is a 501(c)(3) organization that will enable Greater Rochester Chamber to continue to provide financial support for educational and community development activities and programs; promote and develop economic, civil, cultural and social welfare through educational programs; offer programs to encourage workforce development; and enhance educational opportunities offered by school districts.
Selected Projects the Foundation is Currently Supporting
CampusROC is designed to promote Rochester both as an attractive destination for students to attend college and as a desirable community for them to live and work after graduation.
Learn More »
Greater Rochester Chamber of Commerce offers several training opportunities, presented by knowledgeable and experienced training consultants, to give your employees practical skills and knowledge they can immediately put to use in their job and continue to develop the Greater Rochester region as a whole.
Learn More »
CLIMB (Chamber Leadership Initiative: Mentoring for Business) is a 10-month program that brings together young professionals in Greater Rochester to learn and grow together, making connections and acquiring insight that will help them ascend to new heights of leadership and success within their organizations and community.
Learn More »
The Diversity, Equity, and Inclusion (DEI) Leadership Exchange program carves out an exclusive haven for leading diversity advocates within the Greater Rochester community. Here, they convene to exchange ideas, hone skills, and forge strategies that mold business practices and usher in impactful change within their organizations and the wider community.
Learn More »
Greater Rochester Chamber is partnering with the U.S. Chamber of Commerce Foundation to host a first-of-its-kind civics competition that encourages young Americans to engage in civics and contribute to their communities. Participating 6th, 7th and 8th graders will flex their civics knowledge for a chance to win recognition and cash prizes.
Learn More »
Sandy Parker Memorial Scholarship
To honor longtime Greater Rochester Chamber CEO and Rochester trailblazer, Greater Rochester Chamber Foundation created the Sandy Parker Memorial Scholarship which is given out annually in November at the Greater Rochester Chamber Top 100 Awards.
A key initiative of Greater Rochester Chamber's Small Business Council affiliate is to give back to the Greater Rochester community through the SBC Cares programs. SBC Cares includes an annual Thanksgiving food drive that delivers in excess of 3,000 food boxes to organizations serving local families in need, an SBC Cares Backpack Giveback, and regular events supporting local non-profits.
Learn More »
Veterans Connect focuses on linking transitioning Soldiers to employment, housing, and related services in Greater Rochester through a sustained effort that emphasizes employer engagement connectivity, relocation support, and family assistance.
Learn More »
Each Spring, Greater Rochester Chamber's Women's Council affiliate presents the Young Women of Distinction Award in an effort to nurture Rochester's next generation of women leaders!  The award and event recognize the accomplishments of outstanding female high school seniors throughout the Greater Rochester Area for their leadership and community service.
Learn More »