Unleash the Power of Partnership: Greater Rochester Chamber of Commerce 2024 Sponsorship Opportunities Revealed
In the bustling business landscape of Greater Rochester and the Finger Lakes region, standing out and building meaningful connections is key to success. Greater Rochester Chamber of Commerce understands this, and in 2024, we're again offering a range of sponsorship opportunities that go beyond traditional advertising. Joining forces with Greater Rochester Chamber as a sponsor not only promotes your organization but also showcases your commitment to the growth and prosperity of the local business community.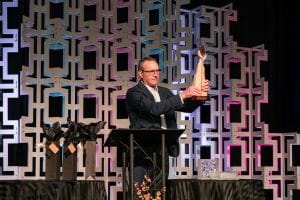 Whether you're a small business or a large corporation, Greater Rochester Chamber has created diverse sponsorship opportunities to suit your needs and budget. With over 65 events throughout the year, sponsors can choose to support the entire All-Access Event Series or individual event series aligned with their business interests. This flexibility ensures that every sponsor can find a perfect match for their brand.
The premier occasions among Greater Rochester Chamber's sponsorship offerings are the signature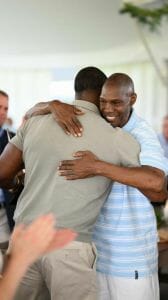 events. These events attract the attention of leading business executives and provide an ideal setting for networking and relationship-building. Among the standout signature events are the Greater Rochester Chamber Top 100 Awards, recognizing the fastest-growing companies in the region, and the ATHENA International Awards, celebrating exceptional women leaders. For those looking to support emerging leaders, the Greater Rochester Chamber IGNITE Award recognizes young professionals shaping the future. Sponsoring this award not only puts your brand in front of the newest leaders in the region but also positions your organization as a supporter of positive change.
Align your brand with progress and equity by sponsoring the Colors of Success DEI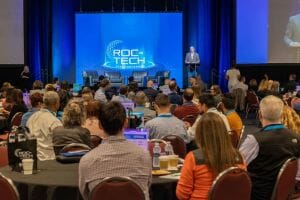 Leadership Award. This annual event shines a spotlight on leaders making a difference in diversity, equity, and inclusion—an opportunity to showcase your commitment to these ideals. Tech enthusiasts can elevate their brand by sponsoring the ROC on Tech conference. With over 500 attendees, this conference provides a platform to connect with businesses and leaders seeking to enhance their technology and operations.
Another great opportunity is the Women Empowering Women Half-Day Conference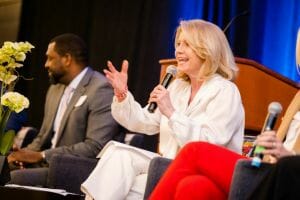 , presented in partnership with our Women's Council affiliate. Sponsoring this impactful conference allows your organization to support and empower leading women in the community.
For experts and thought leaders, the Chamber invites sponsorship for virtual platforms, allowing them to share their expertise with the Chamber's vast membership. For example, the Member Showcase offers a chance to connect directly with Chamber members through a promotional video hosted on our site.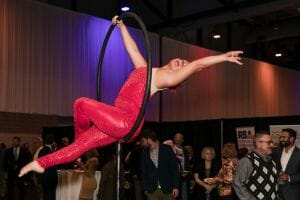 As we step into 2024, Greater Rochester Chamber of Commerce beckons businesses to unleash the power of partnership through strategic sponsorships. Whether you're aiming to boost brand visibility, connect with industry leaders, or support emerging talent, Greater Rochester Chamber's sponsorship opportunities offer a gateway to unprecedented exposure and collaboration. Elevate your brand, make meaningful connections, and contribute to the growth and prosperity of the Greater Rochester and Finger Lakes business community. 
Download the 2024 Event Sponsorship Booklet and contact Events Director Susan George at Susan.George@GreaterRochesterChamber.com to allow us to showcase your organization!