Geared for Growth: ITX Corp Developing Deeper Relationships with Customers Through Growth & Acquisition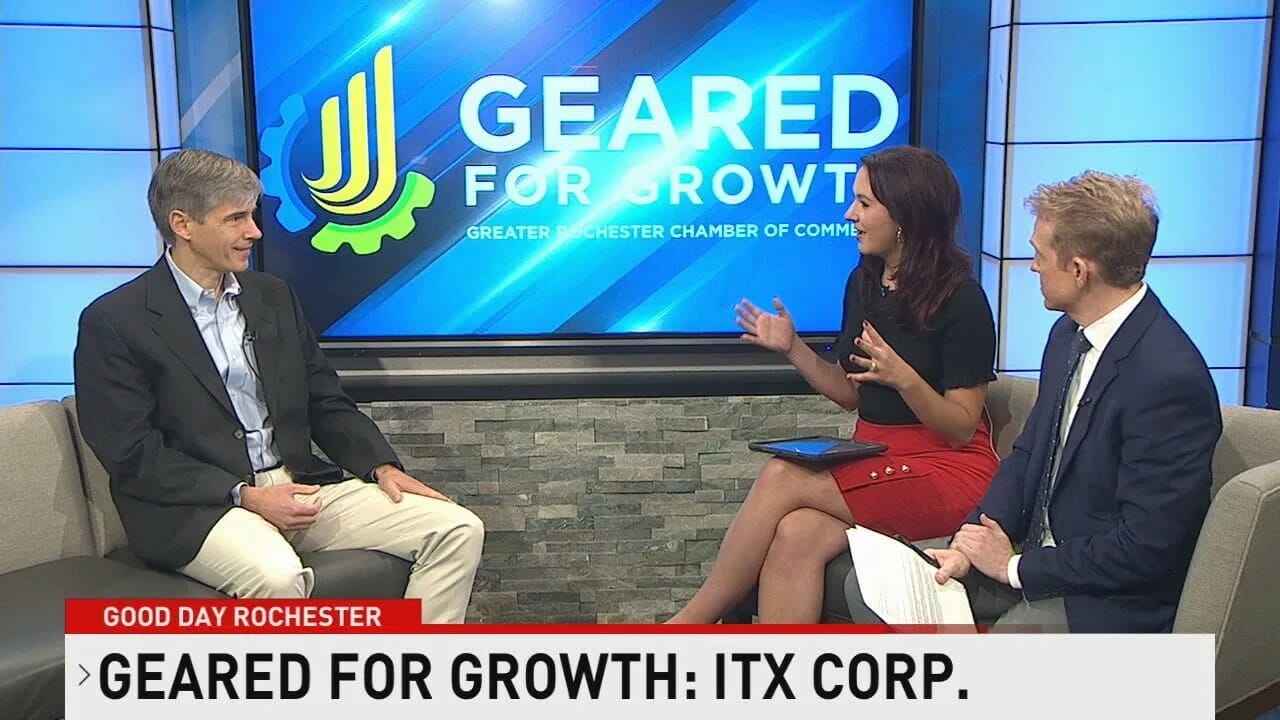 Fred Beer, President of ITX Corp, was featured on Geared for Growth on Wednesday, September 27th as part of Greater Rochester Chamber's ongoing partnership with 13WHAM. Beer shared what ITX does, how they've grown since being founded, and what's next for the company on the short and long-term horizons.
ITX is a global software company founded 25 years ago in Rochester, NY by Ralph Dandrea. Beer has been with the company for 14 years, and has seen a lot of growth since joining. ITX makes software solutions for medium and large sized businesses to help solve their problems and better serve their customers. "We really focus on delighting our customers and making
great results for them," Beer shared. ITX works with companies right here in Greater Rochester like Paychex as well as companies around the world.
Beer shared that the company has expanded rapidly over the past decade, moving from their small office in Bushnell's Basin to the Metropolitan Building in downtown Rochester, and now employing over 300 people. "We've been growing every year, adding more talent and serving new clients," Beer remarked. He emphasized that as they have grown and continued to grow, their people have served a vital role in helping generate that growth. He noted that "culture and the environment is really important to us and we've focused a lot on our values and how we can create a place where people really love to work." ITX is currently hiring even more roles to continue their growth.
The exciting current news for ITX in their current growth story is their recent acquisition of SUMO Heavy, a Philadelphia-based eCommerce solutions provider. By deepening their expertise in eCommerce and digital transactions, this reinforces ITX's position as a leader in the space, enhancing the business value they deliver to clients, including the new customers brought on with this acquisition. Beer explained that as a customer driven organization, they will continue to expand their opportunities and services based on what their customers need as technology evolves.
Be sure to tune into FOX Rochester next Wednesday, October 4th at 8:45 AM to catch the next segment of Geared for Growth!