Greater Rochester Chamber deals with many local issues of importance on behalf of our members. We have strong relationships with local policy makers, forged through years of mutual respect and communication. We utilize these relationships, data, and the input of our members to assist in various local matters, including, but not limited to:
Mandate relief
Navigating the processes to obtain permits/certifications/variances
Assisting with government agency disputes
We're honored to have many local elected officials join us for our Policy Matters event series, which give our members a chance to hear from and even converse with the leaders that influence and make decisions in Greater Rochester and the Finger Lakes region.
Advocacy Coalition of Rochester Area Chambers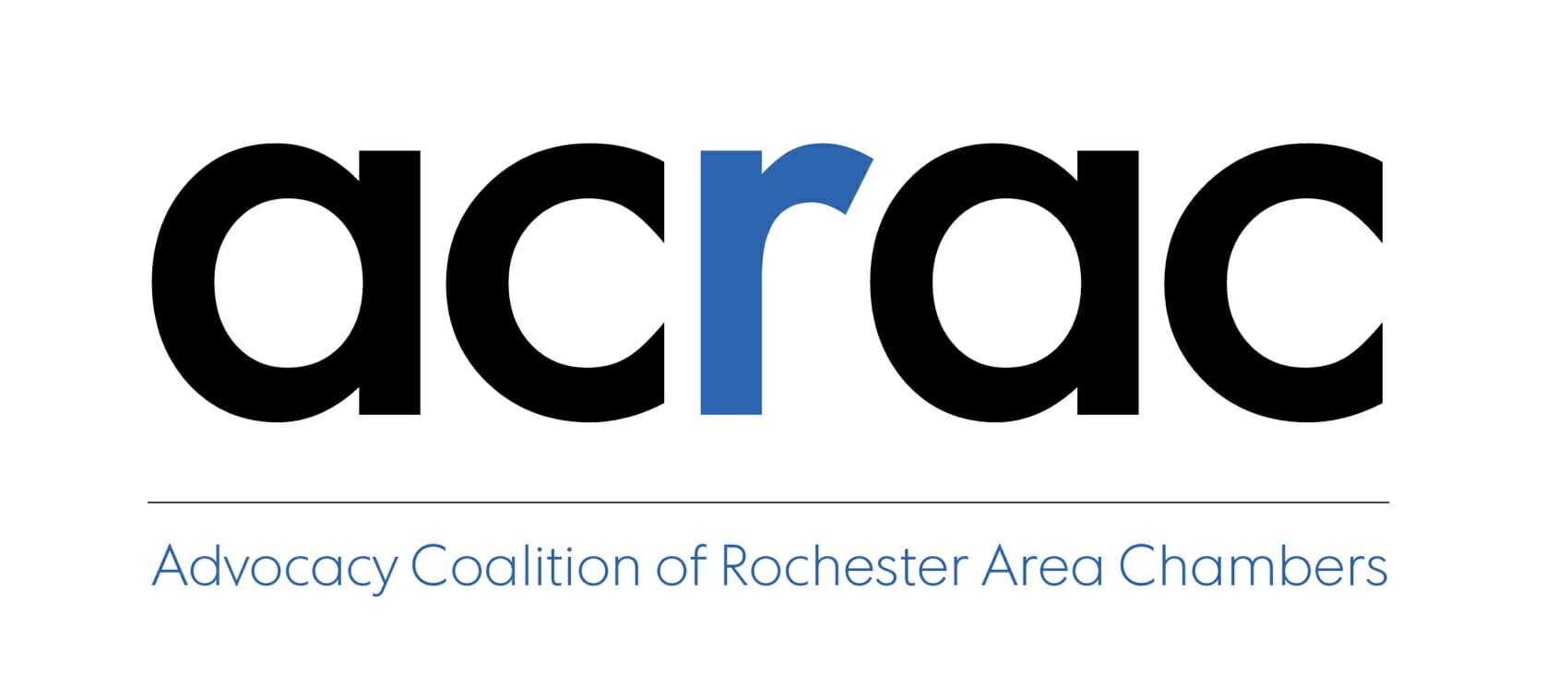 Formed in 2019, the Advocacy Coalition of Rochester Area Chambers is a group of chamber executives from throughout the Finger Lakes region committed to helping our members grow and promoting the region through teamwork and collaborative advocacy. Click here to learn more and view member chambers.
Committee for a Strong Economy PAC
Greater Rochester Chamber of Commerce's political action committee, The Committee for a Strong Economy, interviews and endorses candidates in local and state election races. The PAC is made up of representatives from Greater Rochester Chamber member organizations and identifies candidates dedicated to the economic well-being of our community and supportive of employer interests. Click here to learn more and view 2021 endorsements.