Does your organization hire international talent? We want to know!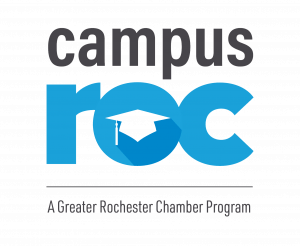 As our educational landscape undergoes a transformation, with declining domestic college enrollments and a rise in international students (currently constituting one-third of our Greater ROC regional cohort at 25,000 individuals), we are presented with a unique challenge and opportunity.
Many of these talented individuals are facing obstacles in securing local internships or jobs, impacting not only their experiences but also the potential growth of our community.
Step One: Are You In?
We're reaching out to our members to gauge your organization's commitment to international talent. Do you actively hire from this diverse pool? If so, fantastic! We're compiling a page featuring businesses like yours, providing a platform for international students to connect directly with opportunities at your organization.
Step Two: Share Your Success
Once our list is complete, we seek your insights and success stories. Your experiences in hiring international talent are valuable and can serve as inspiration for others. We're always eager to showcase the positive impact and unique contributions that come with embracing diversity in the workplace.
Step Three: Join the Conversation
Prepare for an upcoming seminar where we delve into the benefits of hiring international students. It's an opportunity to gain a deeper understanding of the advantages for both individuals and businesses, including creating a workplace that thrives on diverse perspectives.
Make Your Mark—Join Us!
We invite you to let us know if you hire international talent. Your company will be prominently featured on our dedicated page, showcasing your dedication to fostering a workplace that welcomes and values global talent and perspectives.
Please email Greater Rochester Chamber Talent Strategy Manager - CampusROC Julia Pagano at Julia.Pagano@GreaterRochesterChamber.com to join the list.