Support for Fun, Learning, and Adventure: United Way of Greater Rochester Helps Girls Experience Summer Camp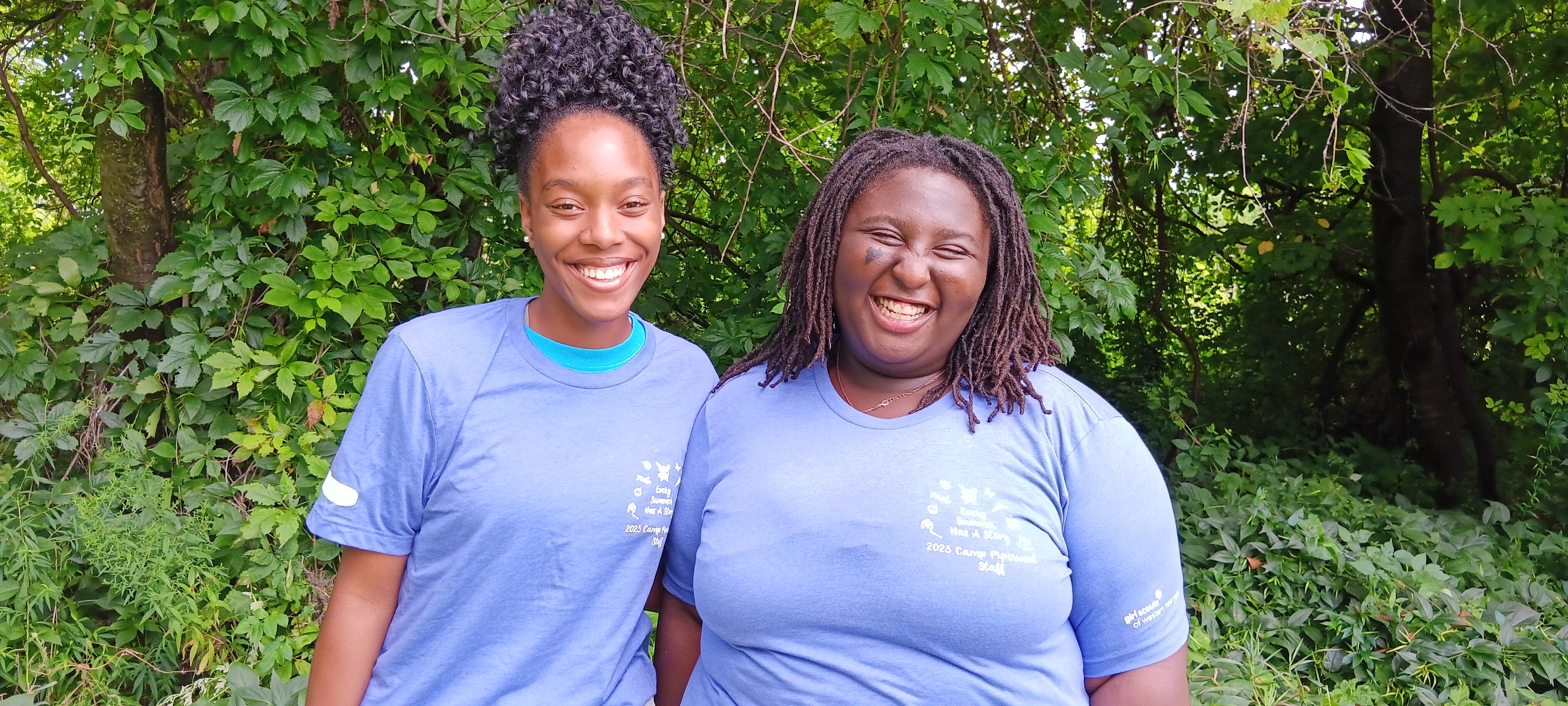 Buffalo, NY - For the past decade, the United Way of Greater Rochester and the Finger Lakes has supported Camp Piperwood, a 69-acre Girl Scout campground located in Perinton, NY, with almost $1.8 million in operational and campership funding. "This annual gift from the United Way is invaluable," said Alison Wilcox, former President and CEO of Girl Scouts of Western New York (GSWNY) who runs the camp. "Support like this has a strong impact on hundreds of girls every summer.  We would not be able to provide this high quality and impactful program without the United Way's support."
Support from the United Way allows up to 100 girls transportation to camp from the city of Rochester, financial assistance with camp fees, and the opportunity to spend five weeks or more in outdoor spaces. Camp provides a safe space to interact with other girls and benefit from educational and personal enrichment.  For working families, the Camp Piperwood experience also means high quality child care.
"We are honored and grateful to support the dynamic work of Camp Piperwood," said Dr. Ashley Campbell, Chief Impact Officer at the United Way of Greater Rochester and the Finger Lakes. "The powerful minds of the girls engage in transformative experiences. The impact of their experiences and learnings go beyond forming friendships, it gives them opportunities to dream with their eyes wide open; deepening their connections with nature, the inner self, and shaping who they want to be in the world."
When you think of Girl Scout camp, maybe it's all about the s'mores and making friendship bracelets, and singing songs around the campfire. For the girls themselves and their camp team, the Camp Piperwood experience is so much more. It's an educational experience, steeped in fun and friendship that builds skills and relationships that last a lifetime.
For Camp Counselor Samiyah Bradford, known around the camp as Pop Tart, began attending Camp Piperwood in middle school as a Junior, thanks to the United Way's support. Her Girl Scout career began when she joined a Brownie troop with a friend after some encouragement from her mom.  Now a 17 year old rising senior at Rush-Henrietta High School, Bradford says she loves Camp Piperwood's "environment and how people are close and do everything together like a little community." Her goal as a counselor is to welcome the girls coming to Camp Piperwood for the first time and feel that same sense of community that she feels. Her favorite Piperwood memory is learning archery, a sport she still loves. Her Camp Piperwood experience is marked by learning new things and making friends. She says "I never thought I would go to a place this awesome."
Her sentiments are echoed by her fellow counselor Leah Ashford, a 15 year old rising sophomore at Mercy High School for Young Women in Penfield, known around camp as Hershey. Ashford joined Girl Scouts as a Daisy and started coming to Camp Piperwood as a Brownie, because of the United Way's annual gift.  She's thrilled to be a counselor here now. "I really want to help girls," and, camp activities like "arts and crafts really bring out your creative energy." She has wise advice for first time campers: "Expect fun and excitement. Stay positive and don't let negative things get to you. Be yourself at camp: that's what it's for."
"There are more girls like Pop Tart and Hershey who wouldn't have this opportunity if not for the United Way gift," said Wilcox. Life lessons learned at camp and in Girl Scouts really hold profound meaning that lasts a lifetime.
For these girls, there's more to camp that a week in the woods. Or as Hershey says, "Camp can change people's perspective," she says.
###
Photo caption: From the left, Samiyah "PopTart" Bradford and Leah "Hershey" Ashford value their Camp Piperwood opportunity and the experience of being a Girl Scout.
About Girl Scouts of Western New York
Girl Scouts of Western New York (GSWNY) serves girls and adult volunteers across the GSWNY jurisdiction, including Cattaraugus, Chautauqua, Erie, Genesee, Livingston, Monroe, Niagara, Orleans and Wyoming counties. The council's administrative service centers are located in Buffalo, Jamestown, Lockport, Niagara Falls, and Rochester. The council's camp properties are located in Holland, Randolph, Lockport and Perinton.
Girl Scouts bring their dreams to life and work together to build a better world. Through programs from coast to coast, Girl Scouts of all backgrounds and abilities can be unapologetically themselves as they discover their strengths and rise to meet new challenges—whether they want to climb to the top of a tree or the top of their class, lace up their boots for a hike or advocate for climate justice, or make their first best friends. Backed by trusted adult volunteers, mentors, and millions of alums, Girl Scouts lead the way as they find their voices and make changes that affect the issues most important to them. To volunteer, reconnect, donate, or join, visit www.gswny.org or call 1-888-837-6410.