Olivia Bethmann Fitness to Host Inaugural Gratitude Run Benefitting Rochester Rotary Sunshine Camp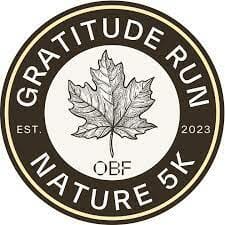 Olivia Bethmann Fitness is thrilled to announce the inaugural Gratitude Run, a unique Thanksgiving event designed to foster community spirit, promote physical well-being, and support a charitable cause. The Gratitude Run includes a 5k race, 1-mile walk, and a special 50-meter kids dash, all set against the backdrop of the Rochester Rotary Sunshine Camp.
Unlike traditional "turkey trots," the Gratitude Run takes a distinctive approach by infusing gratitude into every step of the race. Participants will be surrounded by affirmation messages along the course, creating a positive and uplifting atmosphere. A large step & repeat will also be featured, inviting runners and walkers to share what they are grateful for during the event.
The Gratitude Run is not only a celebration of movement and nature but also a meaningful contribution to a cause. All proceeds from the event will directly benefit the Rochester Rotary Sunshine Camp, an organization dedicated to providing a barrier-free summer camp experience for children with disabilities.
Olivia Bethmann Fitness is extending an invitation to local businesses to become small-business sponsors for the Gratitude Run. Various sponsorship packages are available, offering sponsors the opportunity to showcase their logos on the back of participant and volunteer shirts, among other exclusive perks. 
In reaching out to Greater Rochester Chamber of Commerce members, Olivia Bethmann Fitness aims to create a network of support to achieve their goal of 150 runner/walker participants. By engaging local businesses, the organizers believe they can make a substantial contribution to the Sunshine Camp and make a positive impact on the community.
For sponsorship inquiries or to register for the Gratitude Run, please visit https://www.oliviabethmann.fitness/gratitude-run.