Geared for Growth: Imprintable Solutions, Ink. Producing Life-Changing Opportunities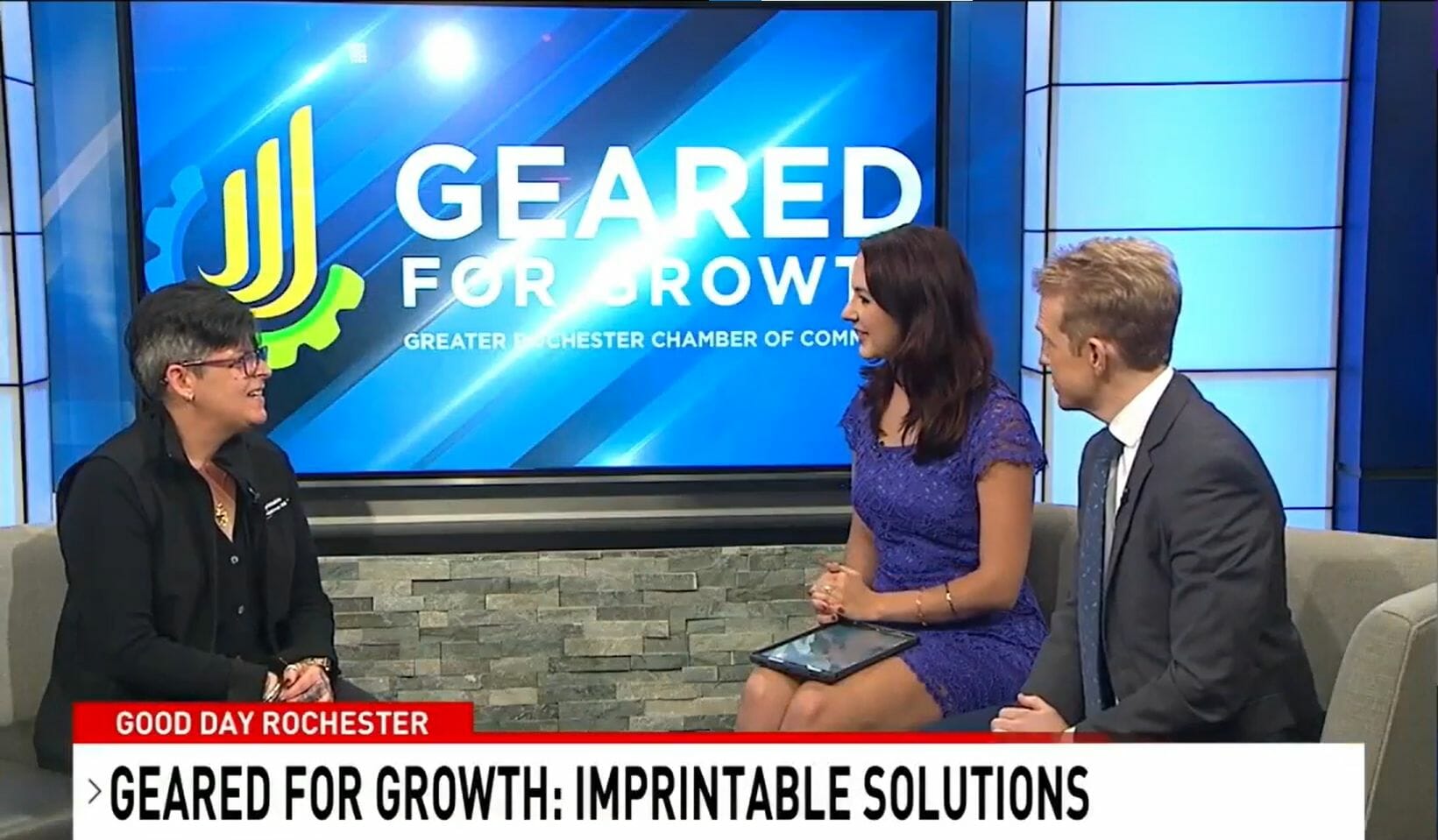 Tina Paradiso, President of Imprintable Solutions, Ink., was featured on Geared for Growth on Wednesday, September 19th as part of Greater Rochester Chamber's ongoing partnership with 13WHAM. Imprintable Solutions is a promotional product manufacturer for businesses of all sizes. Paradiso shared what the company does as a business, as well as all of the work they are doing in the community to empower youth and build a better workforce.
Imprintable Solutions works on printing, promotional products, and decorated apparel, with capabilities including direct-to-garment printing, direct-to-film printing, and embroidery, all in-house. However, as Paradiso shared, they "do things a little differently," with
a focus on giving back to the community and empowering youth. Imprintable Solutions is partnered with fourteen different community organizations to provide sustainable employment to youth who are disconnected from education and employment.
Imprintable Solutions has a strong focus on talent development for their employees. They ensure that all of their young employees are taught life skills and are prepared to enter the workforce once they leave Imprintable and become stable. "Our role and our goal is to make sure that our young people have food, transportation that is equitable and safe, have childcare, and anything else they need on-site to make sure they can care of themselves as a person first," Tina shared. There is additionally a non-profit embedded in the same space called Community Resource Collaborative that provides all employees to case management services.
The business was purchased by Paradiso ten years ago and she has shifted the focus over time to be more and more focused on their rehabilitation efforts. She shared that this was inspired by her own experience as a young person experiencing poverty who "wasn't ready to be employed." She has shaped her business to help provide equitable solutions to not only the barriers she faced, but any additional barriers other minority groups may experience. Tina shared that the organization has a lot of success stories in employes who are now doing "amazing" and have moved on to achieve their dreams.
Make sure you tune in to FOX Rochester on Wednesday, September 26th to catch the next segment of Geared for Growth!