ROC Soars High! Voting Open for 2023 Best Small Airport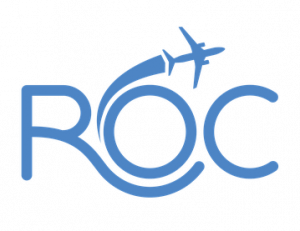 Exciting news is sweeping through the skies of Greater Rochester, and we couldn't be prouder to share it with you. The Frederick Douglass - Greater Rochester International Airport has been nominated as one of the 2023 Best Small Airports by USA Today!
Out of all the small airports across the country, our very own ROC has made it to this prestigious list of twenty, and it's all thanks to the exceptional team, passengers, and community that make ROC shine. This recognition is a testament to the dedication and hard work of everyone involved.

Your Vote Matters!
But here's where the real excitement begins - it's time for YOU to play a crucial role in securing ROC's victory. This is a competition that relies on public votes, and we need your support to soar to the top. The Top 10 airports with the most votes will receive the coveted USA Today 10Best Readers' Choice Award.
Voting Details
The voting competition is in full swing and ends on Monday, October 2nd, at noon EST. The Top 10 winning airports will be announced on Friday, October 13th, and we're aiming high to be among them!
How to Cast Your Vote
It's as simple as a few clicks! Just follow this link to the USA Today 10Best voting page: Vote ROC
Every 24 hours, you have the power to make a difference by casting your vote for ROC. Encourage your friends, family, colleagues, and fellow travelers to join in and show their support. Let's make ROC's name shine even brighter on the national stage!
At Greater Rochester Chamber of Commerce, we believe in the power of community and the strength of unity. ROC's nomination is not just an achievement for the airport; it's a testament to the vibrant and supportive community we have here in Greater Rochester.
So, let's come together, ROC! Cast your vote, spread the word, and let's bring home the USA Today 10Best Readers' Choice Award. With your support, the skies are the limit!