Call for Nominations: 2024 ATHENA International Awards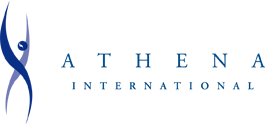 ROCHESTER, NY (September 5, 2023) – Greater Rochester Chamber of Commerce and its Women's Council affiliate have issued a call for nominations for their 2024 ATHENA International Awards in three categories: the ATHENA International Award, the ATHENA Young Professional Award, and the ATHENA Organizational Award. Nominations for these awards are open through Monday, October 16, 2023. Greater Rochester Chamber and the Women's Council will present the awards at the 38th annual awards celebration on Thursday, February 1st, 2024.
The ATHENA International Award is given annually to a professional female leader who has demonstrated significant achievements in business, community service, and the professional advancement of women. Nominate here.
The ATHENA Young Professional Award recognizes emerging leaders in the 30 to 45 year old range who demonstrate excellence, creativity, and initiative in their business or profession. Nominate here.
The ATHENA Organizational Award goes to a woman-owned or woman-led business or organization that creates a culture encouraging women employees to achieve their full leadership potential and supports leadership development opportunities for women and girls in the community. Nominate here.
Applicants are also able to self-nominate if interested. The internationally-recognized ATHENA Award® Program was founded in 1982 in Lansing, Michigan by ATHENA International Founder Martha Mertz. The award was originally established to honor the achievements of exceptional women leaders. And more importantly, it was established to inspire others to achieve excellence in their professional and business lives. It has been given out in Rochester annually since 1987.
For more information about the ATHENA Awards program, please see details here. Sponsorships are also available for the award ceremony in February. For details, please see our 2024 Sponsorship Opportunities booklet. For any additional questions, please contact Cassidy Franklin at Cassidy.Franklin@GreaterRochesterChamber.com.