Greater Rochester Chamber's CampusROC Initiative Seeks Student Discounts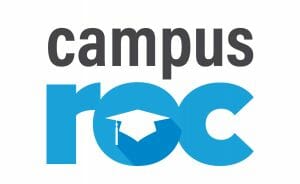 In our ongoing commitment to strengthening the ties between our vibrant business community and the exceptional student population in the region, Greater Rochester Chamber wants to share our members' Student Discounts with the 90,000+ students at our region's 19 world-class colleges and universities.
Become a Part of the CampusROC Student Discount Program!

We invite all our valued Greater Rochester Chamber of Commerce members to participate in this exciting movement by offering student discounts for their products or services.
This is a unique opportunity to engage with a fresh audience and foster early brand loyalty as these talented and ambitious individuals grow roots in Greater Rochester.
How To:
Please send your Student Discount to Naylea.Santos@GreaterRochesterChamber.com. Please include as much detail as possible, as well as a logo (.jpg, .png) and website link.
To learn more about the CampusROC program and you can get involved, please visit our website or reach out to our Julia.Pagano@GreaterRochesterChamber.com.

Plus, don't miss out on CollegeFEST on Saturday, September 23 - a downtown bash that offers students their Five Best Hours in #GreaterROC. Sponsor, vendor, and attendee registration is available now.