Geared for Growth: Design Space Studios Creating Custom Spaces for Clients in Greater Rochester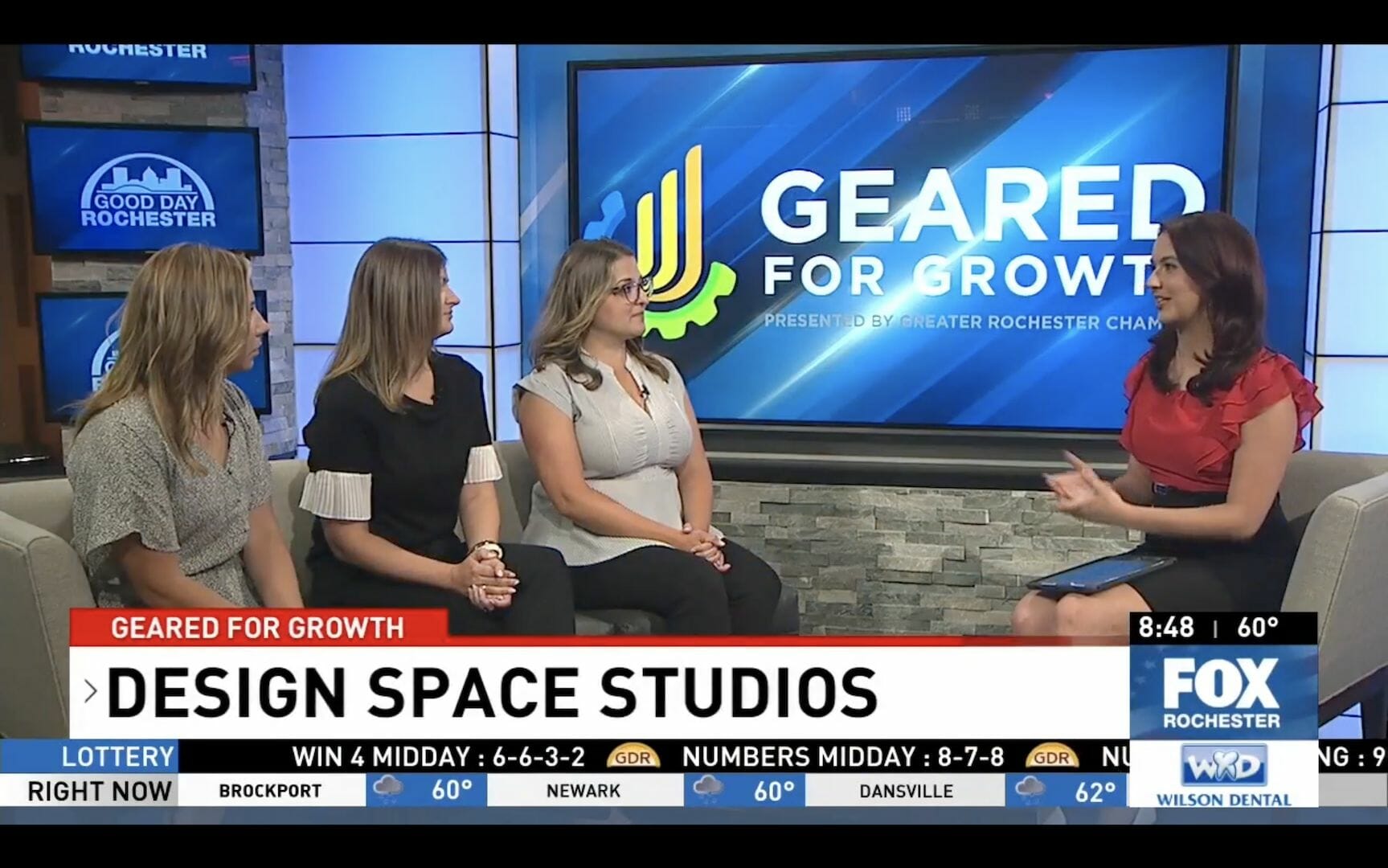 Brenna Thering, CEO, Anne Bezon and Jackie Driscoll, Managing Partners, of Design Space Studios were featured on "Geared for Growth" on Wednesday, June 28th as part of Greater Rochester Chamber's ongoing partnership with 13WHAM. The trio run Design Space Studios, an commercial interior design studio and furniture dealer based out of Rochester.
A certified MWBE, Design Space Studios was founded five years ago by Thering, Bezon, and Driscoll. Brenna and Jackie first met as interior design students at RIT and partnered with their client Anne to start the company in 2018 to create an organization that matched their values and allowed them to create a healthy balance between work and family. The all-female organization has grown to a team of seven now over the past five years.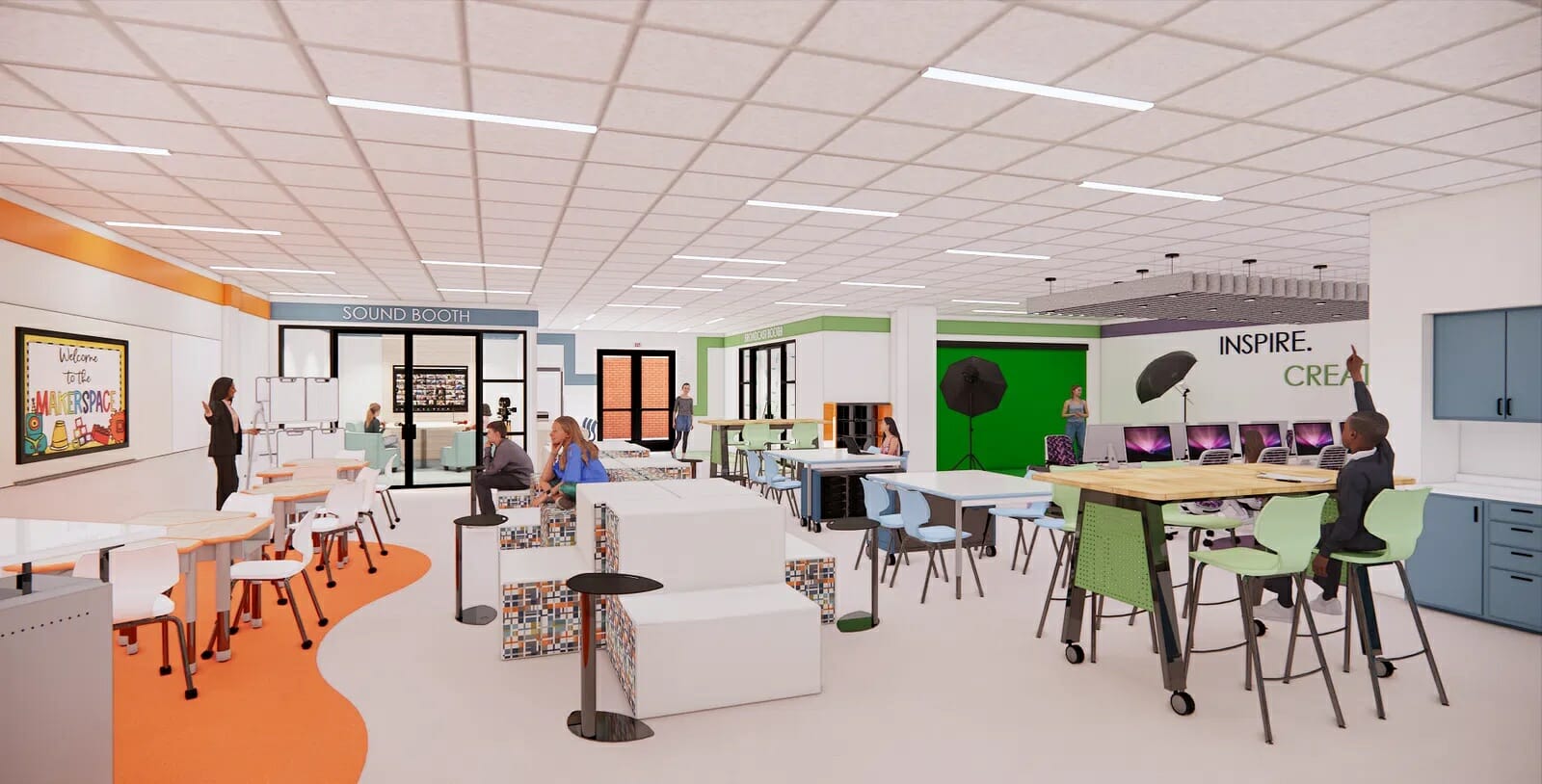 Design Space Studios offers custom solutions and K-12 classroom designs to educators. "Modern learning has come a long way. We do a lot of work to help classrooms redesign their spaces with flexible seating, collaboration, soft seating, and more so every kid can learn how they need to learn," Thering shared. She continued on to discuss the concept of personalized learning which allows students to choose how they want to learn in their space. This is an up and coming concept that arose out of COVID and furniture helps create these options for in classrooms.
Since the group does work with a lot of educators, they also discussed how COVID-19 impacted their business as schools went online and physical spaces weren't in use. "We work with a lot of different market segments. While K-12 projects slowed down during the pandemic, we do so much work in healthcare as well," Driscoll remarked. She also shared that because of the pandemic, corporate offices changed so much and their studio has been able to shift their focus to help companies downsize or restructure their offices.
Bezon shared that one of their unique features that differentiates them from other firms is this flexibility and the ability to work with so many different clients. "How we approach each project is very different. A corporate office project is going to be very different than a classroom, so our niche is that we can be flexible with how each project needs to run," she shared. Driscoll continued on to note that unlike many other studios, since Design Space Studios is also a furniture dealer, they can provide a full-service solution for each space their clients need which is also unique.
Tune into FOX Rochester on Wednesday, July 12th at 8:45 AM to see our next "Geared for Growth" interview!