Rochester's GS Optics joins the international G&H family of optics and photonics companies
G&H to establish a North American Life Sciences Center of Excellence in downtown Rochester and expand its local footprint by 25 percent
ROCHESTER, N.Y. — G&H, a leading provider of precision optics and photonics solutions, announced today the acquisition of GS Optics, a leader in design, manufacturing, and coating of polymer optics. This strategic acquisition represents a significant focus for G&H, allowing for the creation of their North American Life Sciences Center of Excellence, as well as expanding its commercial footprint. GS Optics will become the G&H innovation hub for dynamic, high-performing teams and cutting-edge research, development, and manufacturing of optics and photonics for life sciences.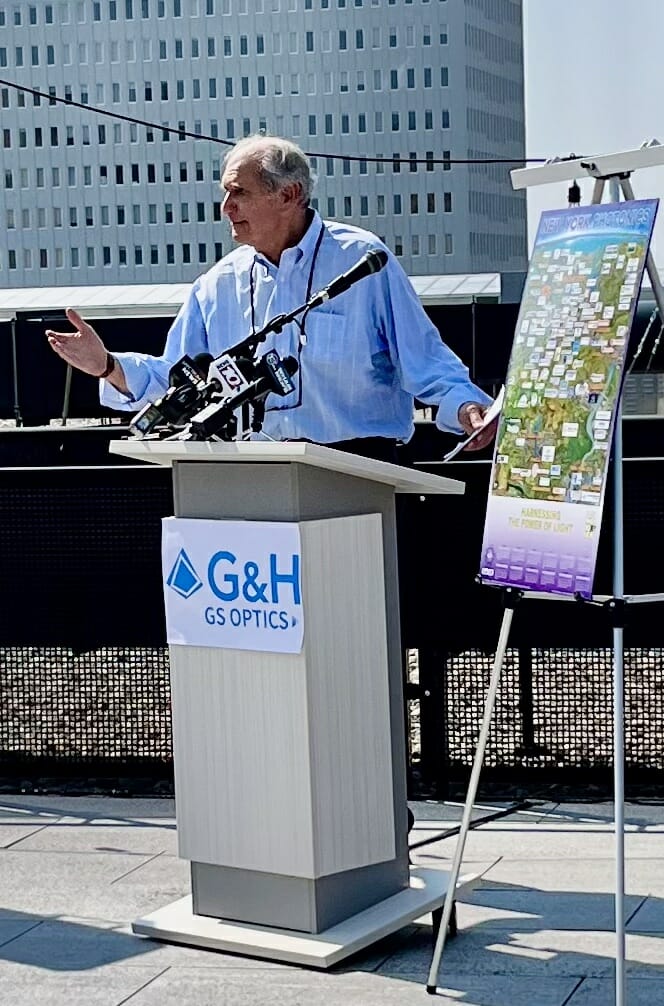 The new company name is G&H | GS Optics. Founded as Germanow-Simon Corp. in 1916, the Rochester company today employs more than 60 at 408 St. Paul St. There are no planned job losses. G&H announced it will immediately expand the campus in downtown Rochester by 25 percent to support its growth plans.
G&H leaders said Rochester was chosen for the acquisition and expansion due to its pipeline of highly skilled talent and experienced workforce, as well as critical mass and collaboration, with more than 150 optics, photonics, and imaging companies in the Greater Rochester area.
"We are thrilled to welcome GS Optics to the G&H family," said Charlie Peppiatt, CEO of G&H, which celebrates its 75th anniversary this year. "This strategic investment aligns with our long-term growth strategy to become an innovative customer-focused technology company. Together, we will unlock new possibilities and create a North American Center of Excellence that pushes the boundaries of what is possible in optics and photonics."
GS Optics has established itself as a leader in polymer optic manufacturing, with a strong presence in the life sciences sector. Life sciences, in this context, includes medical microscopy, diagnostic imaging, and laser surgery. Realizing GS's distinguished track record of excellence in optical manufacturing, UK-based G&H has invested in the company's growth, combining the expertise of GS Optics with the global reach of the G&H commercial team. "With GS Optics joining the G&H family, we are going to expand the solutions we can offer to our customers," said Stratos Kehayas, G&H Chief Commercial Officer. "The design trade space for all our engineers is going to be greatly expanded with the addition of GS's polymer materials and their long optics heritage."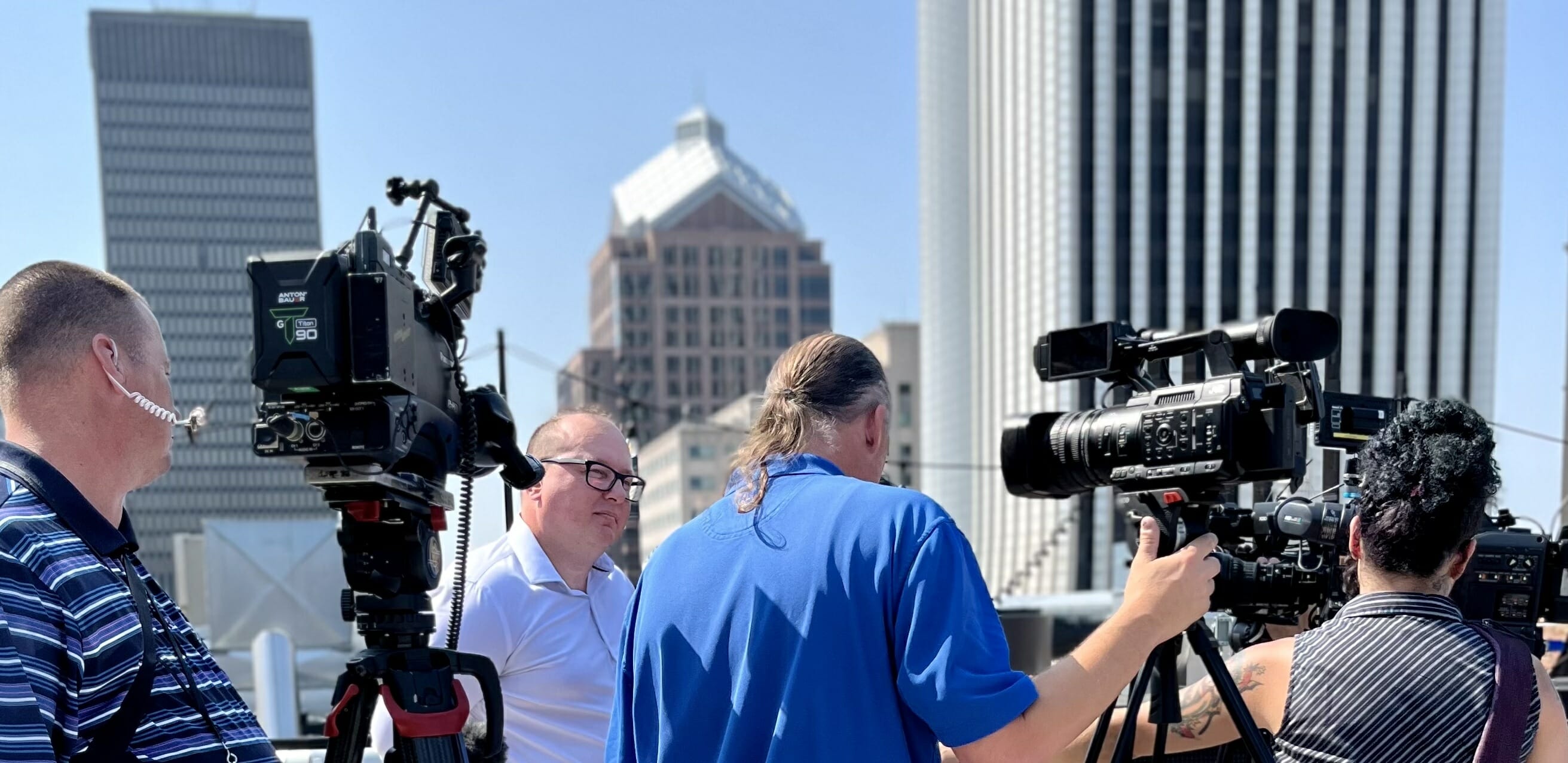 With GS and G&H joining forces, customers can now choose the material and fabrication approach that's right for their application or product, whether it's glass, polymer, or a hybrid. GS Optics will continue to serve the markets of aerospace and defense, industrial and medical devices, Augmented Reality/Virtual Reality, and other commercial applications.
"Joining forces with G&H is a tremendous opportunity for us," said Andy Germanow, CEO of GS Optics. "We have always strived to deliver the highest quality optics to our customers, and this acquisition opens new opportunities for us. As part of G&H, we will leverage their extensive resources, expertise, and global presence to accelerate our growth and continue providing innovative solutions to our customers."
Quotes from Rochester dignitaries
U.S. Congressman Joseph Morelle
"Rochester has a long and storied history of leading the way in optics and photonics, thanks to our highly skilled workforce. This exciting acquisition further cements that legacy, while strengthening our regional economy and advancing our position as a global leader in innovation. I'm grateful to G&H for investing in the limitless potential of our community and helping to pave the way for our continued growth and success."
Rochester Mayor Malik Evans
"I want to congratulate GH | GS Optics on the success of this strategic merger and thank them for choosing downtown Rochester as the home of the North American Life Sciences Center of Excellence. This investment provides further evidence that Rochester is the ideal location for high-tech job growth in the 21st century. Establishing Rochester's reputation as a leader in photonics and optics is a critical component of our work to create a safe, equitable and prosperous Rochester by inspiring hope and delivering opportunity for everyone."
Rochester Chamber President & CEO Bob Duffy
"GS Optics is a company with a long heritage of optics manufacturing here in Rochester. Third-generation CEO Andy Germanow has fearlessly led this company forward in cutting-edge fields for many years, and is now leading the way into this exciting new venture with G&H. We applaud G&H for recognizing the wealth of possibility in partnering with GS Optics and expanding their footprint in the Greater Rochester region."
About G&H
G&H is a world leader in optical designing, testing, and manufacturing. As experts in the technology of light, G&H works with customers to provide optical systems, assemblies, and components for demanding applications. Headquartered in Ilminster Somerset, UK with operations in the USA and Europe, G&H is recognized for the breadth of their acousto-optic, electro-optic, crystal-optic, fiber optic, and precision optic products. G&H is recognized as the preferred source for OEMs in the life sciences, industrial, and aerospace and defense industries, with a history of quality and excellence that dates back seventy-five years.
About GS Optics
GS Optics specializes in the custom manufacture of precision polymer optics for use in consumer, medical and healthcare, machine vision, and biomedical and analytical instrument marketplaces, as well as military and civilian night-vision and visible-range sighting industries. The company, founded in Rochester, N,Y. in 1916, produces injection molded spherical, aspheric, cylinder, and freeform imaging optics and mirrors. In addition, the company has in-house capability to provide custom designed diamond turned and injection molded prototypes, thin film AR and reflective coatings, and integrated optical solutions. GS Optics is registered with the Directorate of Defense Trade Controls (DDTC) as a military product manufacturer.