Bob Duffy Featured on From the Lobby Podcast with Jack O'Donnell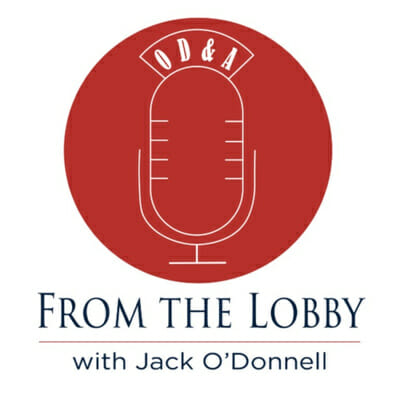 Greater Rochester Chamber President & CEO Bob Duffy joined the From the Lobby podcast, hosted by Jack O'Donnell of O'Donnell & Associates, to shed light on the industries and growth in the region, highlight the benefits of living in Greater Rochester, and address the challenges the region is facing. With his wealth of experience and deep understanding of the local business landscape, Duffy provided valuable insights into the vibrant economic ecosystem of Greater Rochester.
Duffy discussed the region's industries propelling its growth including healthcare and higher education. Additionally, he commented on how the Greater Rochester region is made up of small businesses which are the backbone of our region. Duffy cited a 2019 book by Jonathan Gruber and Simon Johnson titled Jump-Starting America that ranked Rochester at the top of over 100 regions with the potential of becoming the next major technology hub in the country. Duffy noted that the 19 colleges and universities in our region are helping to develop the top tech talent needed to fuel this growth and potential for our region.
The podcast also discussed public safety and other issues faced by Rochester and the region as a whole. Duffy discussed Greater Rochester Chamber's relationships with local, state, and federal leaders on both sides of the aisle and the work that the organization does to help address concerns from both businesses and their customers. "We are immersed every day in what happens in Albany, Washington, Rochester, and Monroe County based on the needs of our members. We listen to all of our members and stay in communication with them constantly," Duffy shared.
To learn more about the work that Greater Rochester Chamber is doing to help advocate for our members, please see our 2023 Advocacy Agenda.