40th Annual Business Person of the Year Award Finalists Announced by Small Business Council, a Greater Rochester Chamber Affiliate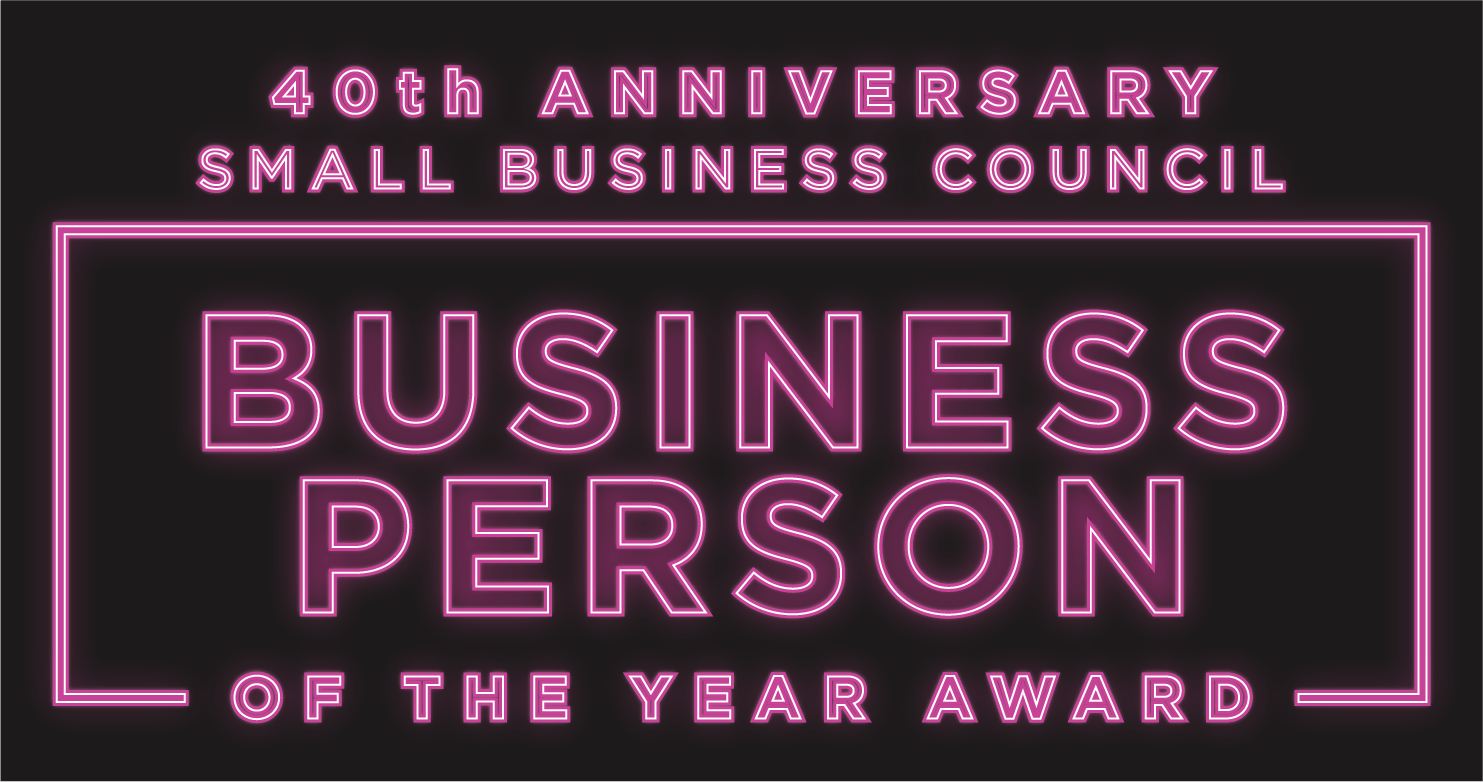 ROCHESTER, NY (June 7, 2023) –  The Small Business Council, a Greater Rochester Chamber affiliate, is excited to announce the finalists for the 40th annual Business Person of the Year Award. Since its establishment in 1983, this esteemed accolade acknowledges accomplished individuals within the for-profit business sector in Greater Rochester. These individuals are recognized for their exceptional achievements, expansion, effective leadership, and contributions in both civic and professional domains. This year's recipients will be announced and all finalists will be recognized at an 80's-themed ceremony at the Callahan Theater at Nazareth University on Wednesday, July 26th. 
The 40th Annual Business Person of the Year finalists in the 50 employees and under category are: 
Ahmon Bryant, Owner, Sharp Edgez Barber Institute

 

Paul Cypher, President & CEO, CypherWorx, Inc.

 

Richard A. Dougherty, Managing Partner, Naviter Wealth

 

Anthony Valerio, Owner, Four Winds Chimney

 

Phil Yawman, President, Cooley Group Inc

 
 The finalists in the over 50 employees category are: 
Jason Aymerich, President, JN White

 

Jason Barrett, Founder & President, Black Button Distilling

 

Anthony DiTucci, President & COO, Livingston Associates, Inc.

Sameer Penakalapati, Founder & CEO, Indotronix Avani Group

Timothy J. Pope, CEO, Ironwood Heavy Highway LLC & Terry Tree Service, LLC

 
Sarah Compter, President of the Small Business Council, a Greater Rochester Chamber affiliate, expressed her excitement about this milestone anniversary and the opportunity to celebrate the remarkable finalists. She stated, "As we mark the 40th Annual Business Person of the Year Awards, we reflect on the incredible growth and success of our small business community. It is an honor to recognize the talented entrepreneurs who have displayed innovation, resilience, and dedication over the years. We are particularly thrilled to host this year's ceremony with an exciting 80s theme, reminding us of the award's inception and the inspiring journey that brought us to this point." 
Bob Duffy, President and CEO of Greater Rochester Chamber of Commerce, emphasized the pivotal role played by small to midsized businesses in the Greater Rochester region. He said, "Small businesses are the backbone of our local economy, creating jobs, fostering innovation, and shaping the unique character of our region. The Business Person of the Year Awards highlight those who have made significant contributions to our business landscape while inspiring others to reach new heights. We thank the Small Business Council for bestowing this recognition and hosting this 40th annual celebration of our vibrant local small business community."
For more information on the Business Person of the Year Award, contact Greater Rochester Chamber Events Specialist Cassidy Franklin at Cassidy.Franklin@GreaterRochesterChamber.com. To purchase tickets or explore sponsorship opportunities for the 40th Business Person of the Year Award celebration on July 26th, 2023, visit https://www.greaterrochesterchamber.com/programs-events/signature-events/business-person-of-the-year.