Geared for Growth: What Makes Oak Hill Country Club and Greater Rochester Perfect for the PGA Championship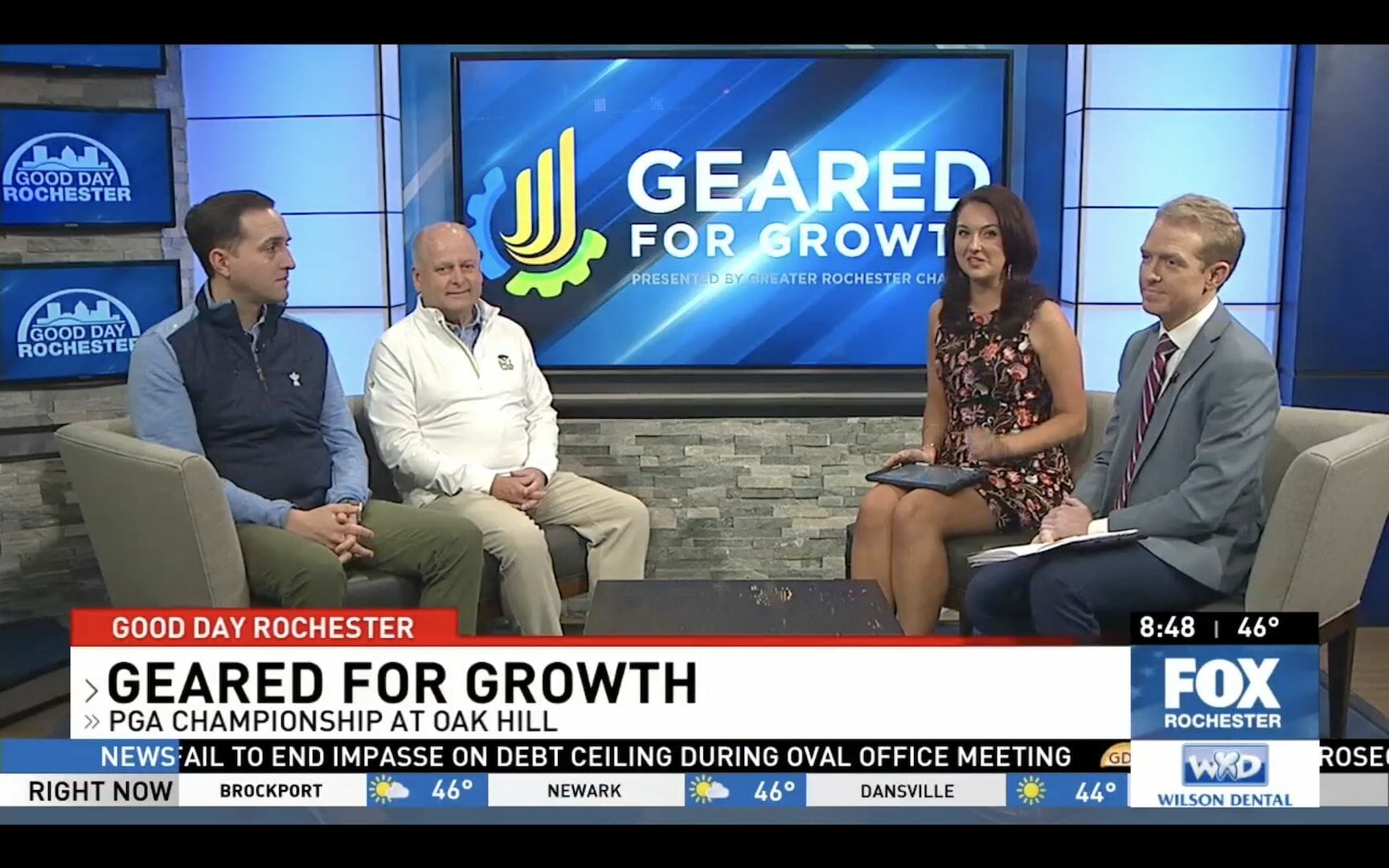 Bryan Karns, 2023 PGA Championship director, and Ron Pluta, general chairman of the 2023 PGA Championship, were featured on Good Day Rochester on Wednesday, May 10th for Geared for Growth as part of Greater Rochester Chamber's partnership with 13WHAM. The pair discussed what about Oak Hill Country Club and the Greater Rochester region keeps the PGA coming back to host championships here.
The PGA Championship is taking place at Oak Hill from Monday, May 15 through Sunday, May 21. The PGA Championship was last held here in 2013, and in 2018 the club hosted the Senior PGA Championship. When asked about what makes the Greater Rochester area an attractive region for the PGA to return to, Karns said "The biggest thing we look for is a community that supports this event, and a business community who supports hospitality and with volunteers. Each time we leave Rochester it's impossible not to come back."
Over 3,500 people from the Rochester region and beyond are volunteering at Oak Hill over the course of the week to support the event. Pluta shared that volunteer positions filled up in under a week, and volunteers are coming from 48 out of the 50 states. "We couldn't do this without them," Karns said.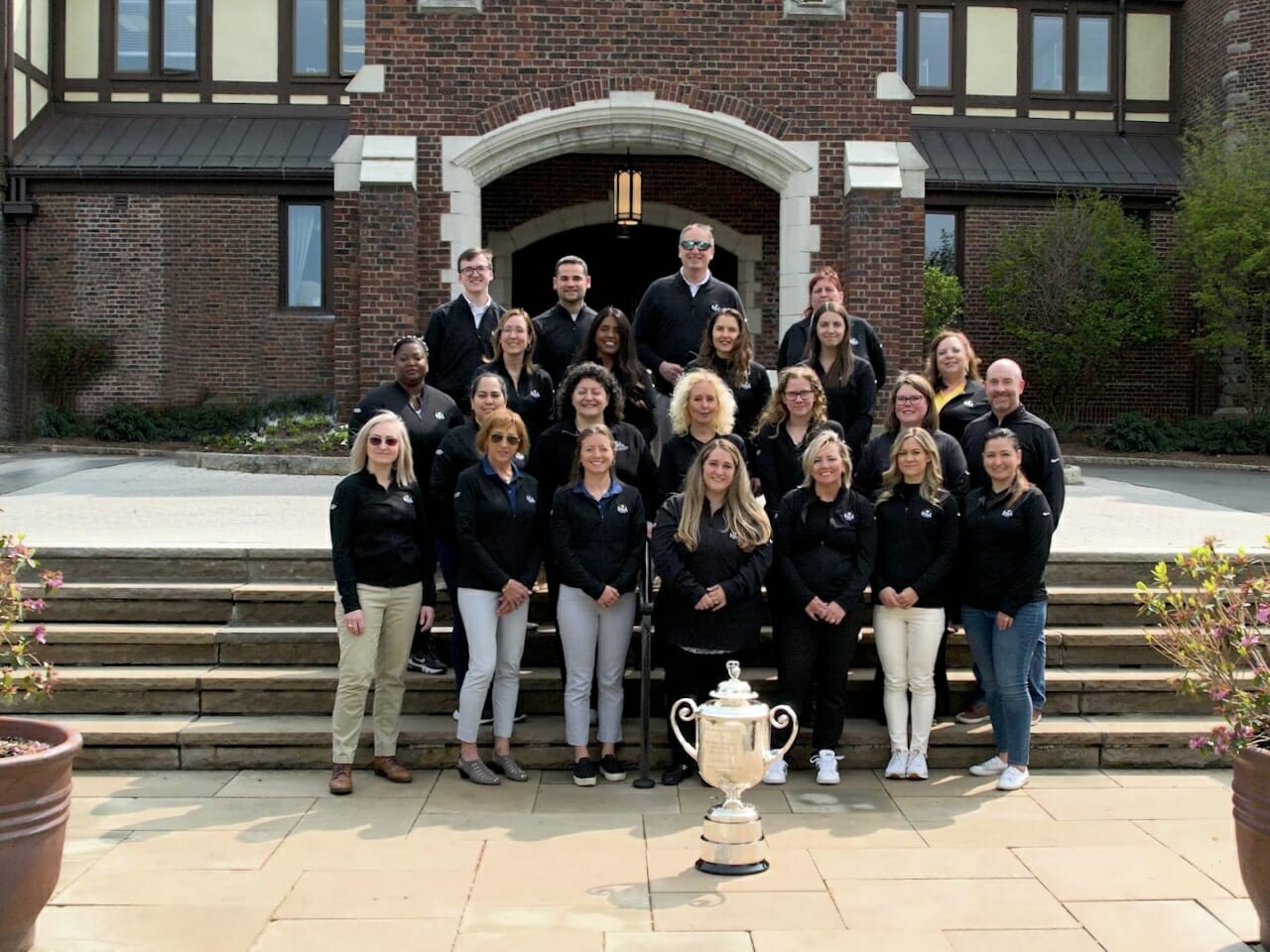 Pluta also discussed the recent renovations to Oak Hill that have taken place on the East Course since 2019. Guests can expect to see fully redone greens on the championship course and additional new pin placements. Pluta said the renovations have been transformative for the course and its pro players, noting that "it's really an all-new golf course [since the renovation began]."
The PGA Championship is anticipated to have an economic impact of $190 million for the Greater Rochester region and draw over 200,000 spectators to the region. Greater Rochester Chamber is proud to have had Oak Hill as a member since 1995 and is excited to be supporting the PGA Championship this year.
Stay tuned for the next "Geared for Growth" coming up Wednesday, May 17 at 8:45 AM on Fox Rochester.