New Microtel Inn & Suites by Wyndham Hotel Opens in Macedon, NY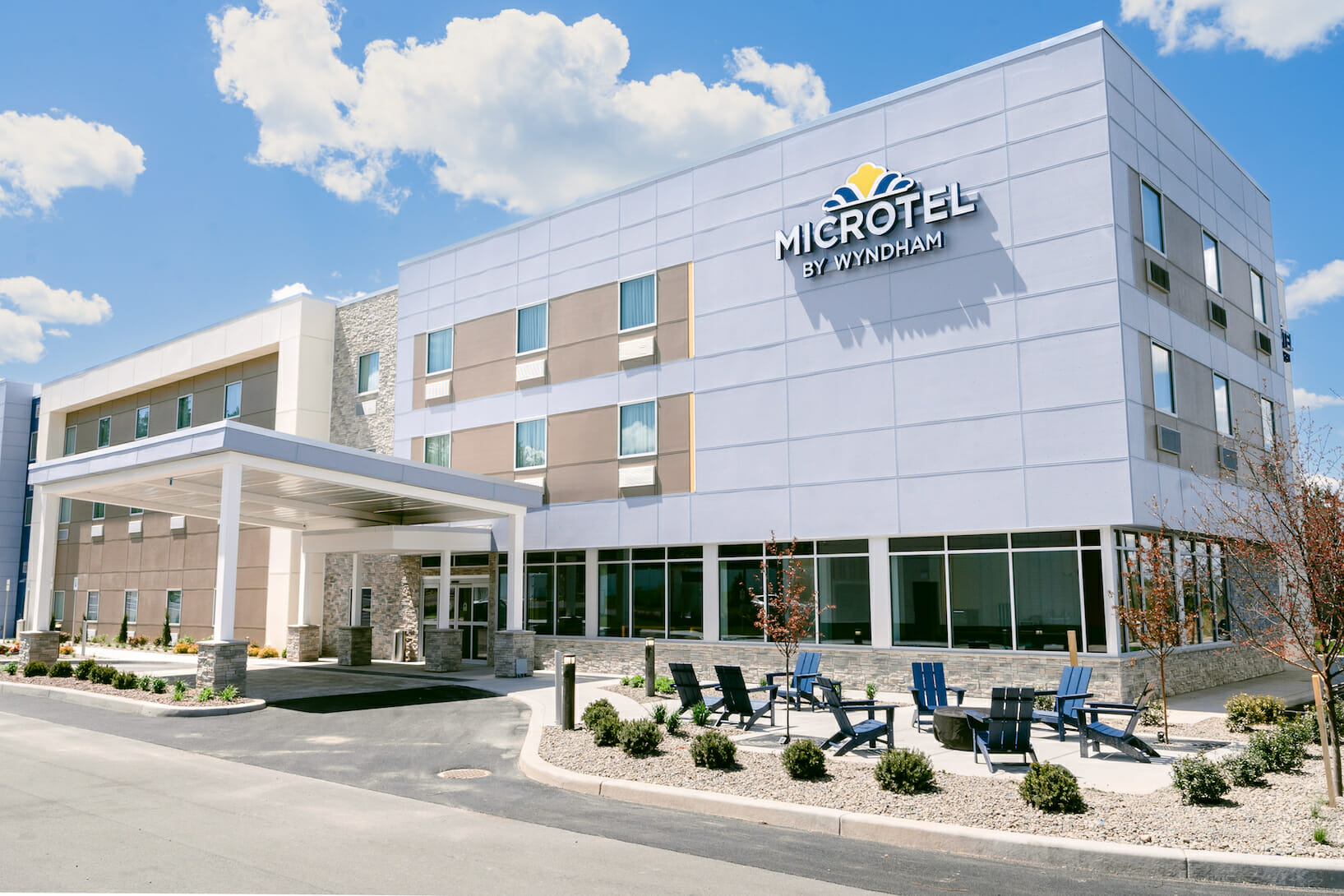 Macedon, NY (May 3, 2023) – Indus Hospitality Group, a hospitality development, ownership and management company based in Rochester NY, today announced the opening of a new Microtel Inn & Suites hotel at 350 State Route 31, Macedon NY 14502.
Located in the heart of historic Macedon, NY, the 71-room pet friendly hotel features a modern design and offers guests single, double and suite accommodations.
Property highlights include complimentary continental breakfast, high speed internet access, state of the art fitness center, on site guest laundry and outdoor fire pit. Guestrooms feature microwaves, mini refrigerators, coffee makers, 55-inch flat screen TVs with access to your own streaming services.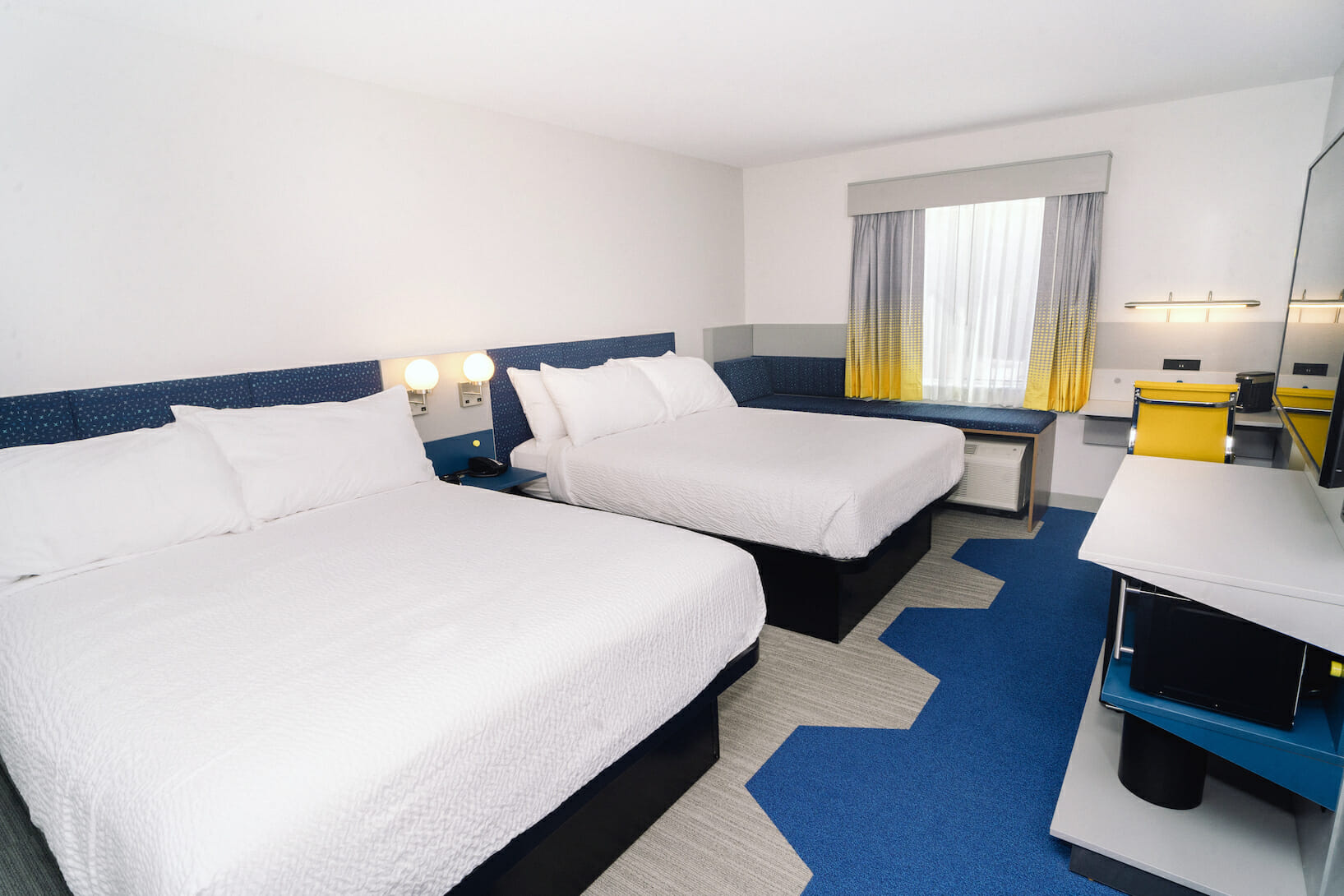 "It gives us great pleasure to be able to bring modern, quality and affordable lodging accommodations to the Macedon community and we look forward to welcoming travelers to the area's newest hotel," said Jett Mehta, President & CEO of Indus Hospitality Group.
The Microtel Inn & Suites by Wyndham Macedon opened on May 3, 2023, and is expected to add more than 20 jobs to the Macedon community.
-
About Microtel by Wyndham
Microtel® by Wyndham is an award-winning chain of more than 340 economy hotels located throughout North America, Mexico and the Philippines. Consistently over-delivering on both guest and owner expectations, Microtel is the only all new-construction hotel in the economy segment. Ranked best-in-class by organizations like The Harris Poll®, Microtel's rich award-recognized heritage is backed by 16 J.D.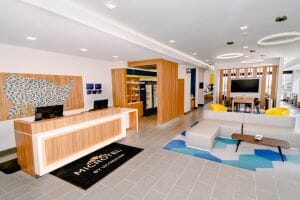 Power honors – the most of any hotel brand in the economy segment. Microtel prides itself on being an innovator, offering a midscale experience at an economy price with an array of complimentary amenities including free Wi-Fi and continental breakfast. Other amenities available at most hotels include meeting and fitness centers, swimming pools and the opportunity to earn and redeem points through Wyndham Rewards®, the brand's guest loyalty program. Travelers can join the program for free at www.wyndhamrewards.com.
About Indus Hospitality
Indus Hospitality Group owns and operates more than 70 properties, primarily hotels and restaurants in the Rochester, Finger Lakes, and Western New York regions. The team at Indus Hospitality Group has been recognized numerous times as first-class operators, earning national and regional awards including the Dunkin' Brands Rising Star of the Year, the Microtel Inn & Suites Franchisee of the Year Award, the Hilton Worldwide Lighthouse Award, Best Western Champion Customer Care Award, and TripAdvisor Awards for Excellence.