SBC 2022 Thanksgiving Appeal a huge success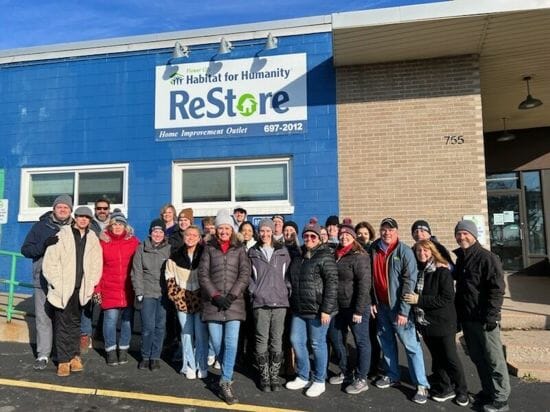 On behalf of the Small Business Council's Board of Directors, we're proud of the success of the annual Thanksgiving Appeal each year and our contributions to organizations like The Healing Connection in 2022. Time and again, we've heard from our constituents that SBC Cares is their favorite part of what we do, so we will be weaving ways to give back into all of our events next year.
This year's Thanksgiving Appeal was supported by more than 160 organizations and individuals, who contributed over 2,500 food baskets, and $38,000 of cash. With the community's support, SBC Cares was able to assist over 30 organizations, assuring the families they serve have an enjoyable Thanksgiving.
Beneficiary organizations include: Mission Share Outreach, The Salvation Army of Greater Rochester, Boys and Girls Club of Rochester, Volunteers of America, to name a few.
Along with the hundreds of volunteers who showed up to Frontier Field to assist with the preparation and delivery of the food baskets, the Thanksgiving Appeal Committee extends a special thank you to RW Dake, Allen Associates, Instant Express, Rochester Magnet, and Penske for donating time and resources with the pickup and delivery process.
We are extremely grateful to everyone who pitched in this year -- we could not have done this without you. Enjoy the holiday!
With Gratitude,
Sarah Compter, SBC President
Rick Dougherty, SBC Cares Committee Chair
Marcus Cortellini, SBC Cares Committee Chair
Learn more about Greater Rochester Chamber's Small Business Council here!