WellNow Urgent Care and WellNow Allergy to Open in Pittsford
WellNow Urgent Care will provide treatment for non-life-threatening injuries and illnesses, COVID-19 testing seven days a week
WellNow Allergy to offer comprehensive allergy care for patients of all ages, including allergy testing, personalized treatment plans and online scheduling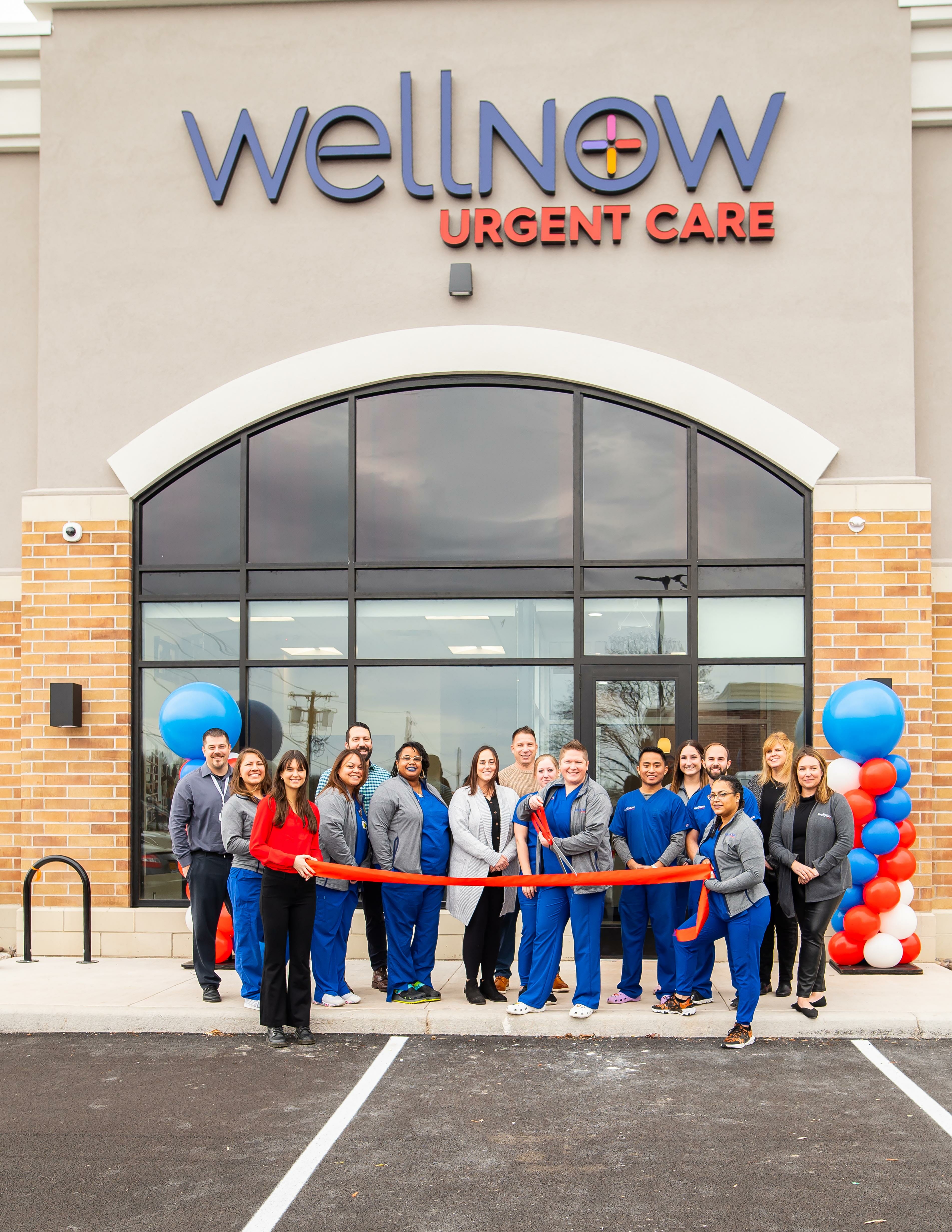 ROCHESTER, NY — WellNow Urgent Care, one of the country's fastest-growing urgent care providers, announced it will open its newest center in Pittsford on Wednesday, November 16, 2022. Located at 2760 Monroe Avenue, Rochester, NY 14618, the new facility offers treatment for non-life-threatening injuries and illnesses, COVID-19 testing and treatment, and occupational medicine services seven days a week from 8 a.m. to 8 p.m. Urgent care patients can simply walk in or, if preferred, schedule a visit online.
"Injuries and illnesses show up at the most inconvenient times, including evenings and weekends," said John Radford, M.D., President at WellNow Urgent Care. "We're proud to be a trusted destination to provide the care that patients need, when they need it, rather than sitting for hours in an emergency room or delaying care."
The new center in Pittsford will provide timely treatment for ailments such as sprains, burns, lacerations, colds, flu and allergies, as well as on-site X-rays, lab testing and physicals. Occupational medicine services, including Workers' Compensation assistance, pre-employment physicals, drug and alcohol testing and more are also available on a walk-in basis. Patients who prefer to speak with a WellNow provider virtually, either from the comfort of home or on the go, can access the company's Virtual Care platform 24/7 from a phone, tablet or computer. WellNow Urgent Care accepts most insurance, including Medicare and Medicaid. A full list of locations and services can be found at WellNow.com.
The new WellNow facility will also be home to WellNow Allergy, a convenient, full-service allergy care provider for patients of all ages. WellNow Allergy Pittsford opens on Thursday, November 17, and offers appointments Monday through Thursday, 8 a.m. to 6 p.m. WellNow Allergy provides testing and treatment for multiple types of allergies, including seasonal and environmental allergies, food allergies, medication allergies (including penicillin), asthma, and eczema. No referral is needed, and allergy immunotherapy, if prescribed, can be scheduled online at the patient's convenience.
"Allergies are on the rise all over the United States, and unfortunately, so is the time it takes for patients to see an allergist," said Jeanne Lomas, D.O., Director of Allergy & Immunology at WellNow Allergy. "Waiting six weeks or longer just to get an appointment is simply unacceptable, especially when proper diagnosis and treatment of allergies can make such a significant impact on a patient's quality of life."
More information about WellNow Allergy, including locations and insurance accepted, can be found at WellNow.com/Allergy.
About WellNow Urgent Care 
WellNow Urgent Care is one of the fastest-growing providers of urgent medical care, virtual care, occupational health services and clinical research in the United States. Opened in 2012, the company now operates more than 200 centers across New York, Illinois, Indiana, Ohio, Michigan, Pennsylvania and Wisconsin. More information about WellNow Urgent Care's services, hours and locations can be found at WellNow.com.
About WellNow Allergy
WellNow Allergy, an affiliate of WellNow Urgent Care, is a growing provider of convenient, high quality allergy care, with three allergy centers in New York. Launched in 2021 and led by Dr. Jeanne Lomas, D.O., WellNow Allergy is on a mission to make expert allergist care – from consultation to allergy testing and ongoing immunotherapy – easy and convenient for patients of all ages. For more information, visit WellNow.com/Allergy.