Bob Duffy: Time to restore a sense of peace and tranquility to our community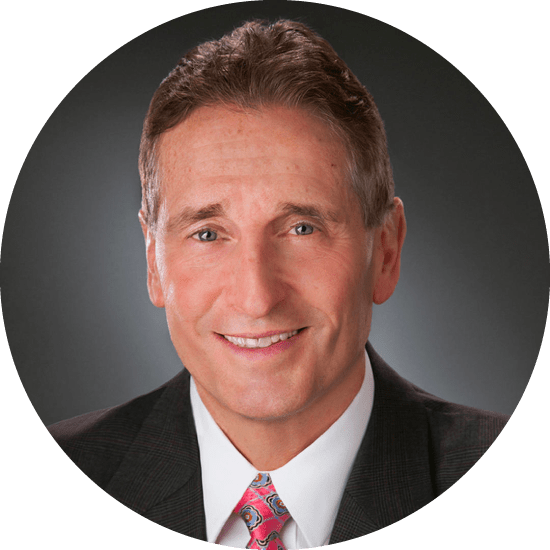 There are many issues and factors that impact economic development in the Rochester region. We often debate taxes, regulations, and other legislation that impact business growth and prosperity. I will add one more – and that is the issue of public safety.
Rochester has been at a crisis point with public safety over the last several years, with a recent incident being the cold-blooded murder of Rochester police officer Anthony Mazurkiewicz on July 21, 2022. The death of Officer Mazurkiewicz, along with the other 52 Rochester victims of homicide at the time of this writing, means that we have a community that is experiencing great pain.
I have polled the entire board of Greater Rochester Chamber of Commerce, who represent our top business and educational leaders in this region. Almost unanimously, they agree that public safety and crime levels are having a huge negative impact on businesses, our economy, and those who live and work in our community. We are hearing from businesses that customers and employees are afraid to drive down streets in our city. The level of fear and anxiety is taking a human, social, and economic toll.
Children can't walk to the corner store without being accosted or shot. People are afraid to leave their houses in the daytime or night because of the consistent and random shootings that seem to rock our streets every day. Rarely a night goes by where an occupied house is not struck by gunfire. The time has come to restore a sense of peace and tranquility to our community.
I have communicated with the Governor, the New York State Senate Majority Leader, the New York State Assembly Speaker, along with Mayor Evans and County Executive Bello regarding our business community concerns. I have written correspondence that reinforces this collective concern about the current state of violence in Rochester, and the impact it has on our local, statewide and national reputations. When businesses or site selectors look at an area's potential for expansion or relocation, the first thing they may do is a simple Google search.
We are a community with great things in progress now. We can't let the bad news emanating from the current state of crime and violence drown out all the terrific things going on that we are so deeply proud of. We are in a campaign year, which makes it more difficult, but I think we have to state some of the obvious issues.
The first issue is bail reform, of which there are some very positive aspects. If two people are arrested for the same charge – one with affluence and the other impoverished – they should not be treated differently in our current system. On the other hand, those who violently assault, rob, steal, and commit the shootings and murders that we've seen far too often in Rochester over the past two years should not be allowed back on the streets.
Whether it is the reality or the interpretation of bail reform, something is not working. The Governor has led some recent changes to this legislation, and what we need to seek now is the true data. Is it the legislation or does it come down to judges and prosecutors making poor decisions on who should be remanded to jail and who should not be? At this time, there is great confusion around where the blame and problems lie.
There was a time in New York State when a conviction of possessing an illegal weapon carried a mandatory jail sentence of one year. Judges had no discretion during those years, and advocates argued that they should have more discretion. Now those same advocates argue that judges should have less discretion. Legislators in Albany should not create a lack of flexibility for judgment by duly elected judges in their respective communities. Both sides are arguing their points, but it still is unclear if the problems lie in the true verbiage of the legislation, or the judgment of those making decisions on bail at the local level. It is imperative that we get the facts and take steps to help restore order.
There is a program called Measures for Justice being led by a local resident named Amy Bach, who has created an effort to dive into the actual data in our criminal justice systems to help police, prosecutors, and the community better understand and address the issues in that system and on our streets. The Measures for Justice program is being used in other communities around the country, and Rochester is just getting started. Thanks to the generosity of Constellation Brands chair Robert Sands and the Sands Foundation, along with other business leaders, there is private sector funding to help expand the program here in Rochester. I have been on webinars and meetings with Amy and other leaders and the response has been very positive.
This program should not be considered the one answer to the issues that we are facing in terms of crime and violence, but it is clearly a tool that can be helpful in focusing on the actual data to assist our criminal justice system, address inequities, and focus resources in areas that will have the highest impact. Already, there have been collaborations with the Rochester Police Department, the Monroe County District Attorney's office, and other community leaders. We need to expand our participation so that all areas of the criminal justice system are represented, and all can provide the important data, perspectives, and suggestions for solutions. Greater Rochester Chamber supports Amy Bach and the Measures for Justice program as one more potential tool in our local toolbox. If the right support is provided, Rochester could become a national model for the utilization of this data.
In the aftermath of the death of Officer Mazurkiewicz and the violence that we're experiencing, it is so important to create stronger relationships and a greater sense of trust between the police and our community. No one argues that historic issues have created this sense of distrust, but we cannot attack an entire profession based on the inappropriate or wrongful actions of a relatively finite group here and across our country. We should fix those problems, and both reinforce and uphold the highest standards of behavior and service.
I can tell you from experience that the overwhelming number of police officers are dedicated, hardworking, honest, professional men and women who do a very difficult job very well. Yes, mistakes and communication issues can happen. Yes, some egregious acts can occur, and they must all be addressed. But those acts pale in comparison to the hundreds of thousands and, across this country, millions of contacts every day, week, month, and year between police officers and the communities they serve that are positive, helpful, and great examples of public service.
Politically, it has become difficult for some to publicly stand up for the men and women in law enforcement, and some have jumped on a bandwagon for defunding the police in the past. Our community and nation are realizing that we need our police officers. We need them well-trained and professional, and we need them to perform their jobs at the highest levels of dedication and service.
I attended the funeral of Officer Mazurkiewicz, and anyone who watched that solemn ceremony walked away with a greater sense of the pain and frustration, not only for the family, friends, and colleagues of Officer Mazurkiewicz, but among the men and women who are on those streets every night. There is a huge disconnect between what is occurring on our streets and at the highest levels of government that are rendering decisions that impact those streets.
Over the last few years, some of the words and actions that have sown the seeds of division around this region are responsible for what we are seeing today. We have to stop the fighting. We have to come together and seek a better path forward with our excellent leaders at the local, state and federal level that are in positions to help fix this. We need to acknowledge that what we're doing currently is not working, and that those most affected are living in the most dangerous and impoverished conditions. We owe them a responsibility to act, and we should never apologize for removing violent criminals from our streets. The most important thing we can do is to bring back a sense of safety and order, which will help us to do a much better job addressing some of the other large problems that that have brought us to this day.
As our community has honored the loss of Officer Mazurkiewicz, we also have to recognize and honor the losses of the other 52 families in Rochester. Every single life is important, and these lives are being lost to the violence on our streets. Crime and violence have always existed in Rochester and there's never been just one solution. For those of us who have grown up, lived, and served here, whether it is a reality or perception, it appears that things now are worse than we've ever seen. This provides us with a great opportunity to lead change, and lead that change now. Lives depend on it, and we owe it to those families and children who have to live with this horrific situation every single day of their lives.
Our community needs our police and other services, and our public servants need the community. Neither one can be successful if they're at odds with each other. Those who have used so much energy to create these divisions, as opposed to working on the problems, have done a great disservice to the people of Rochester. There's a time to turn the page on this sad chapter and start a new one. And that time is now.
--
This column originally appeared in the Rochester Business Journal on 9/2/22.