PGA of America names Dixon Schwabl + Company Public Relations Agency of Record for 2023 PGA Championship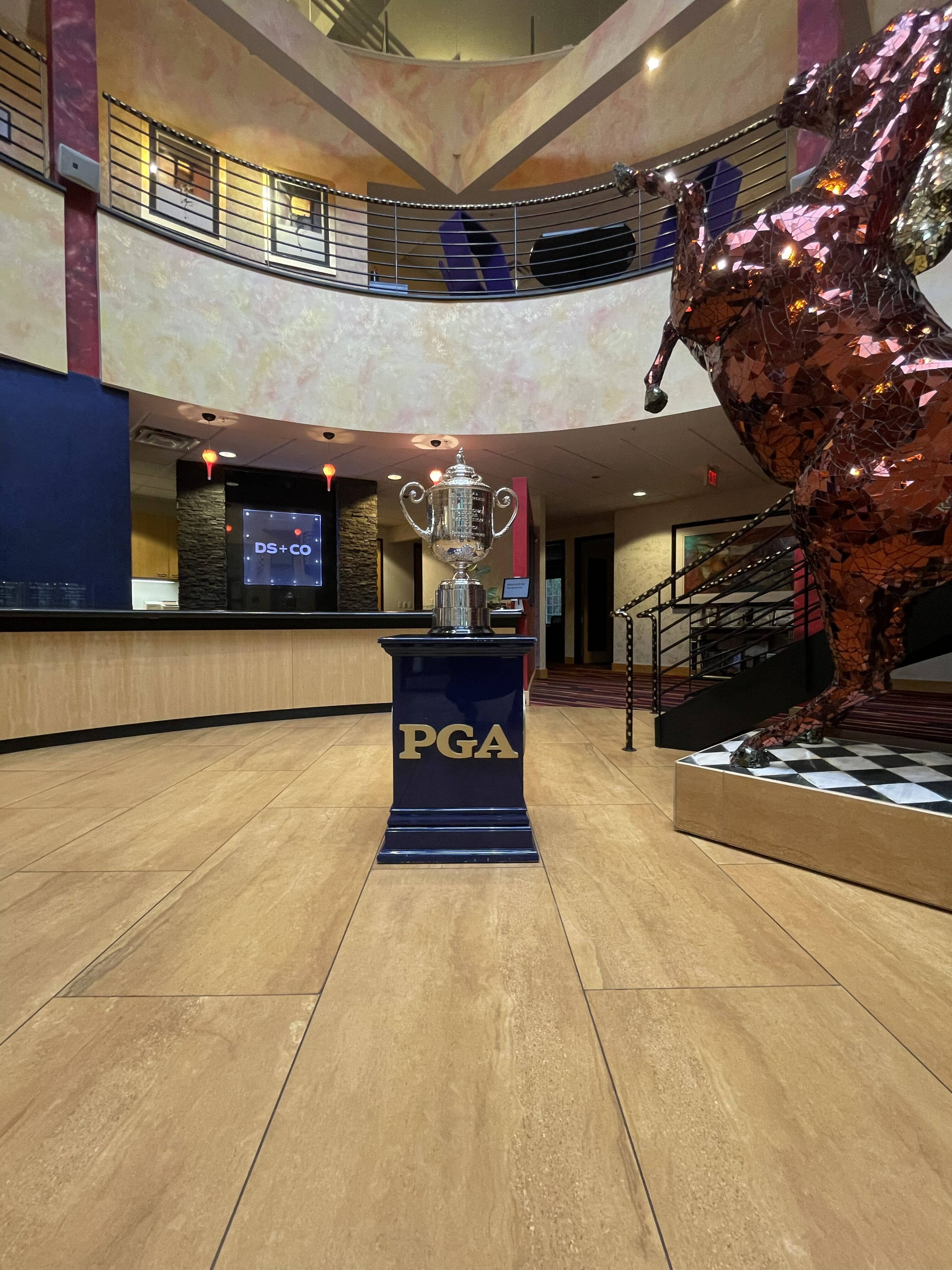 ROCHESTER, N.Y. — Dixon Schwabl + Company has been named the Public Relations Agency of Record by PGA of America for the 2023 PGA Championship. The 2023 PGA Championship will return to Oak Hill Country Club on May 15-21, 2023, and the international spotlight will once again be put on this region and community.
"Our team is ready—and honored—to be part of the 2023 PGA Championship team," said CEO Kim Allen. "DS+CO has enjoyed a long-standing partnership with the PGA of America. We know that good partnerships take trust and collaboration and we're proud to have built that through the years with the PGA. This is one of the biggest events—if not thelargest event—that has happened in our community in a decade, and it's a great honor and privilege to be a part of it."
The 14-month strategic partnership officially kicked off in May of 2022, with the launch of a strategic PR campaign including local and regional media relations management, community relationship development, PR counsel and event support, and PR measurement.
The relationship between DS+CO and PGA of America dates to over a decade ago, when DS+CO (formerly known as Dixon Schwabl) was hired as the Agency of Record for the 2013 PGA Championship.
This will be the fourth PGA Championship played at Oak Hill and the second PGA Championship that DS+CO has served in a leading marketing and public relations role for. In 2019, DS+CO managed the PR for the 2019 KitchenAid Senior PGA Championship at Oak Hill, another PGA of America event. PGA has also engaged DS+CO with PR and social media projects to promote its PGA REACH program, the 501(c)(3) charitable foundation of the PGA of America.
Dixon Schwabl + Company was founded over 35 years ago. It is headquartered in Victor, NY.
About DS+CO
DS+CO combines keen research and analysis with a passion for developing brands that truly connect. Founded in 1987 and headquartered in Rochester, New York, with a second office in Buffalo, we're a certified Minority & Women Business Enterprise that unites the contributions of our people with purpose and promise. Questioning norms. Defying old ways. Inviting new perspectives. And driving meaningful progress for our clients and our community. DS+CO has been ranked one of the 25 Best Small & Medium Workplaces in America by Great Place to Work more than a dozen times. Visit dixonschwabl.com and follow us on Facebook, Twitter, YouTube and Instagram.
ABOUT THE PGA CHAMPIONSHIP
The PGA Championship perennially showcases the strongest field in golf and also features the top-20 PGA Club Professionals. The PGA Championship is the only all-professional major in men's golf. It began in 1916, just months after the birth of the PGA of America.
ABOUT THE PGA OF AMERICA
The PGA of America represents the very best in golf. For more information about the PGA of America, visit PGA.org, follow @PGA on Twitter and Instagram, and find us on Facebook.