Child Care Council Can Help Businesses Empower Their Employees and Support Early Child Learning, Through Vroom Program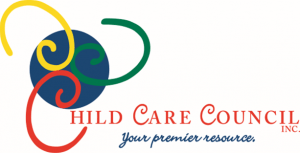 ROCHESTER, N.Y., March 22, 2022 – Finger Lakes-area businesses can help support and empower their employees in their relationships with their children, by participating in a project of Child Care Council, a nonprofit working to improve the quality of child care.
Child Care Council is partnering with Child Care Aware of America on Vroom®, a global program that makes it easy to support and engage families around children's learning and development. Vroom offers easy-to-use, brain building tips that support children's developing brains and fit into families' busy schedules. Vroom Tips™ also are simple to share with employees or families patronizing a business.
Vroom shows parents how they can turn activities like mealtime, bedtime, diaper changing and other daily routines into opportunities that boost learning and brain development.

"Ninety percent of a child's brain is developed before kindergarten," said Reneé Scholz, director, Family and Employer Services at Child Care Council. "We invite area businesses to become part of a larger effort to play a role in lifting the importance of early brain development and in helping their employees' families thrive."
The Council is offering this initiative to businesses at no charge, and the Council can show businesses how they can embed the Vroom program into their companies. Businesses interested in learning more about how they can participate can contact Reneé Scholz at vroom@childcarecouncil.com or 585.654.1286.
About Child Care Council Inc.
Founded in 1972, Child Care Council Inc. (childcarecouncil.com) works to improve the quality of child care by providing training, resources and information to child care providers, parents and businesses in Monroe, Livingston and Wayne counties. The non-profit agency offers coordinated services to support child care programs, including a professional library, referral services, free notary public, fingerprinting waivers and reduced-cost business services.