Bart Chacchia Named Chair-Elect of the Boys & Girls Clubs of Rochester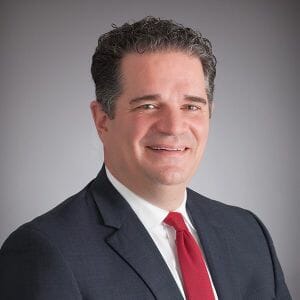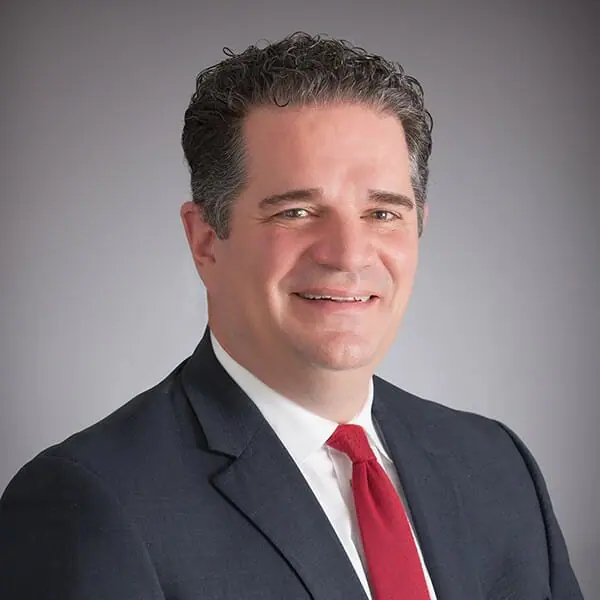 Harris Beach Senior Counsel Bart Chacchia has been unanimously elected as the next chairperson of the Board of Directors for the Boys & Girls Clubs of Rochester. Now in its 50th year, the Boys & Girls Clubs offers educational programs and activities in support of youth in the city of Rochester.
Bart, a corporate attorney, has served on the Board of the Boys and Girls Clubs since 2015. He will succeed Naomi Silver, president, chief executive officer and chief operating officer of Rochester Community Baseball.
"Bart has been a dedicated advocate for the Boys and Girls Clubs of Rochester since joining the board in 2015," Naomi Silver said. "His energy and enthusiasm have been key drivers in progress towards achieving funding from numerous sources, and his tirelessness in helping kids is inspiring. He understands the needs of the kids we serve, and has first-hand knowledge of what the clubs can mean to a child and his or her family.  He is just what the Club needs as we work to further our efforts to enrich the lives of the Club members, and bring greater awareness to the importance of diversity, equity and inclusion in our community."
"We are honored and extremely lucky to have a person such as Bart serve as the next Chairman of the Board of the Boys & Girls Clubs of Rochester," said Dwayne Mahoney, executive director, Boys and Girls Clubs of Rochester. "Bart's dedication to solving the issues and concerns that plague many of our children and their families is priority number one for him.  Bart grew up in the neighborhood which surrounds the clubs.  He will ensure the clubs are consumer friendly and attentive to the needs of young people.  We feel the club will continue to be that beacon of hope for many under Bart's leadership."
"The Boys & Girls Clubs has positively impacted the lives of thousands of city children over the course of its half-century in operation. We hear again and again from our alums how fundamental the Clubs have been in their lives," Bart said. "I am truly humbled by the tremendous responsibility of serving as board chair, and I pledge to carry on the great legacy that Naomi and my other predecessors have established. As we all collectively continue to build back from COVID, the community needs a thriving Boys & Girls Clubs more than ever."
"Many of our attorneys and professional staff hold leadership roles in professional and non-profit organizations across New York State," said Heidi Schult Gregory, managing partner, Harris Beach Rochester Office. "Bart's role with the Boys & Girls Clubs is an incredible example of how Harris Beach people are committed to solving problems not just for clients, but also to build healthier, stronger and more resilient communities."
The Clubs rely on passionate, caring professionals to foster a sense of belonging for the youth in Rochester and help shape their path toward a great future through a dedicated, neighborhood-based facility designed solely for youth programs and activities where kids feel physically and emotionally safe, connect with others, and build skills and confidence.
Bart joined Harris Beach as senior counsel in October. In his role with the corporate practice group, he counsels management and entrepreneurs on a range of corporate and business matters, both strategic and transactional, and serves as a strong and reliable partner to clients. He is a graduate of the State University of New York at Buffalo Law School and the University of Rochester.
About Harris Beach
Founded in 1856, Harris Beach and its subsidiaries provide legal and professional services to clients across New York state, as well as nationally and internationally. Harris Beach is among the country's top law firms as ranked by The National Law Journal and ranks as a BTI Elite law firm based on in-depth interviews of more than 600 corporate counsel at the world's largest and most influential companies. Clients include Fortune 100 corporations, privately-held companies, emerging businesses, public sector entities, not-for-profit organizations and individuals. Principal industries Harris Beach represents include cannabis, education, energy, financial, food and beverage, health care, insurance, manufacturing, medical and life sciences, real estate developers, science and technology, veterinary medicine, and state and local governments and authorities. Our more than 210 lawyers and consultants practice from offices throughout New York state in Albany, Buffalo, Ithaca, Long Island, New York City, Rochester, Saratoga Springs, Syracuse, and White Plains, as well as from offices in New Haven, Connecticut and Newark, New Jersey. For more information, go to www.harrisbeach.com.