Geared for Growth: Weld Works LLC steels itself for ongoing success
Nick Carleton, owner of Weld Works LLC, was featured on Geared for Growth on Wednesday, May 3rd, as part of Greater Rochester Chamber's partnership with 13WHAM. Carleton talked about growing a business in Rochester and the vision for Weld Works moving forward.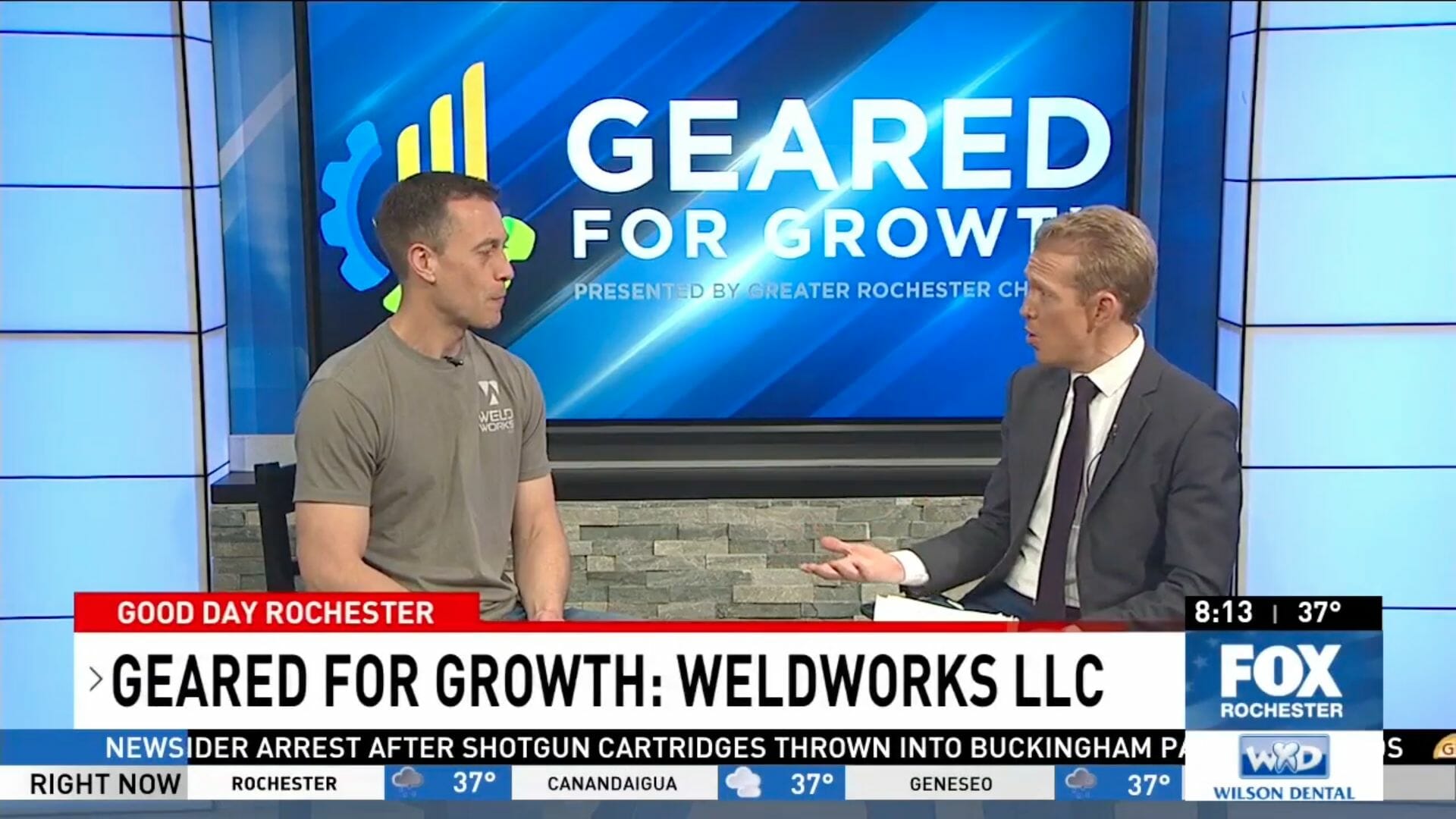 Weld Works LLC is a full-service design and fabrication company that features both an advanced metal fabrication division as well as a woodworking studio. They provide clients with comprehensive architectural solutions including stairs, railings, signs, and furniture.
When asked about his company's growth, Nick described it as "a wild ride" since they were founded eight years ago. As a home-grown company located here in Rochester, Weld Works relied on word-of-mouth advertising, with many early projects at local restaurants. This led to introductions to future clients, and even more future clients from there. Nick emphasized the importance of building relationships in this line of work, including his relationship with Greater Rochester Chamber.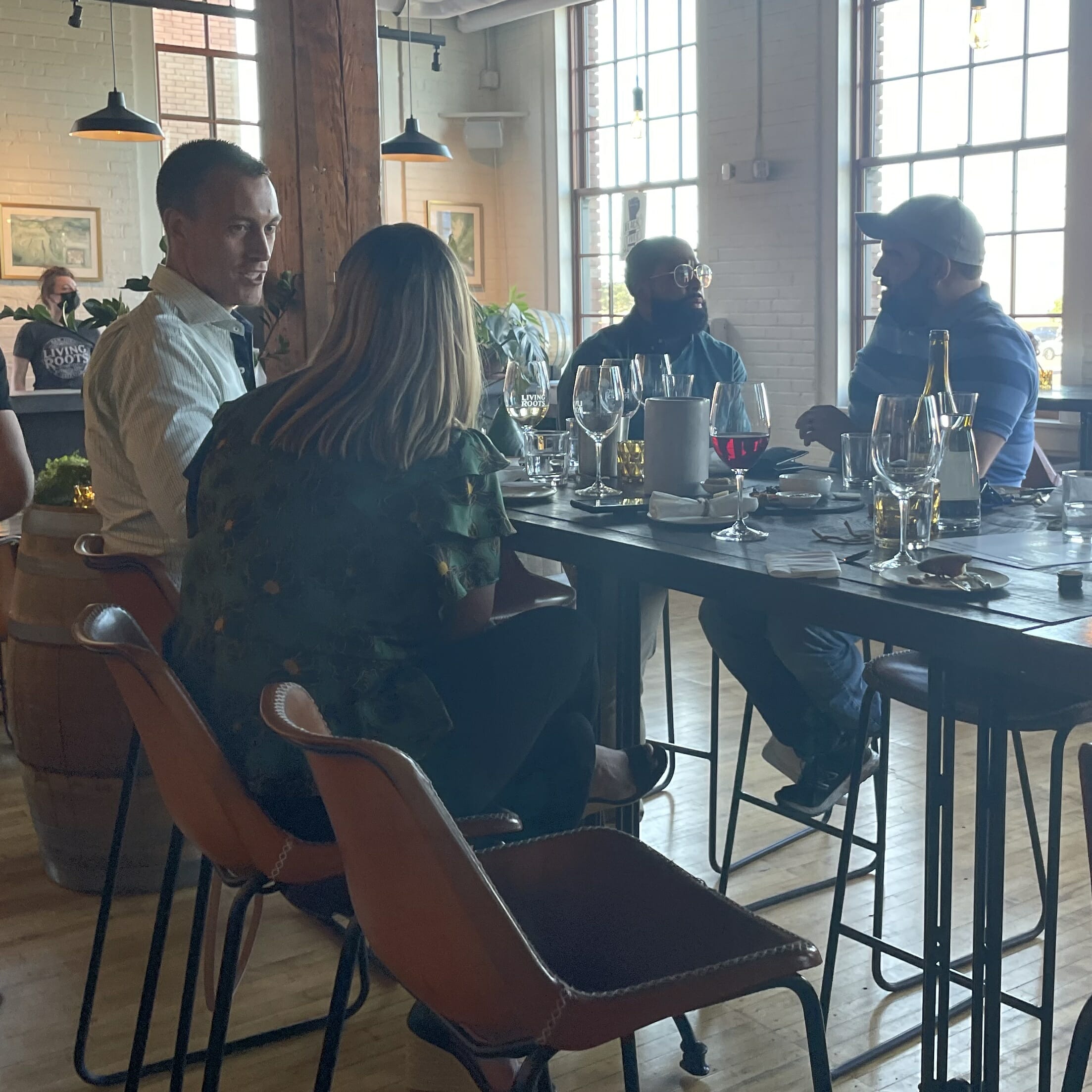 Carleton is an alumnus of Greater Rochester Chamber's CLIMB (Chamber Leadership Initiative: Mentoring for Business) Program, which has a focus on developing business networks for young professionals throughout the Greater Rochester region (CLIMB event pictured on the right).
Nick said that as his business continues to expand and grow in the future, he wants to stay right here in Rochester rather than expand to other states. He said, "We want to stay here, expand here, buy more equipment, and vertically integrate." His vision for the future is to add additional standardized options to their product offerings to expand their work. Learn more about Weld Works and its story on its website.
Stay tuned for the next "Geared for Growth" coming up Wednesday, May 10 at 8:45 AM on Fox Rochester, featuring representatives from Oak Hill Country Club and the PGA Championship!