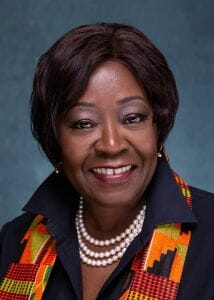 In December 2018 Assemblywoman Crystal D. Peoples-Stokes was elevated to the position of Majority Leader of the New York State Assembly. Peoples-Stokes has served Buffalo's 141st Assembly District since 2003.
Peoples-Stokes was born and raised in Buffalo, New York. The daughter of a school teacher and a sanitation worker, Peoples-Stokes attended Buffalo Public Schools before earning her Bachelor of Science in Elementary Education and Master's Degrees in Student Personnel Administration from Buffalo State College. Stokes also holds an Honorary Doctorate from Medaille College. She worked briefly as a school teacher before the Buffalo Urban League and Citizen Action of NY. Peoples-Stokes went on to serve on the Erie County Legislature from 1993 until 2002, being appointed as Majority Leader in 1998.
Peoples-Stokes has a reputation for being a strong advocate who puts people and principle before politics. She is a fearless fighter for diversity in our state and has been an integral part of ensuring that Minority and Women Owned Businesses have a fair chance in obtaining state contracts. In recognition of these efforts, an Assembly Subcommittee on MWBE was created and she was selected to serve as Chair in 2012. In 2015 she was appointed as Chair of the Assembly's Committee on Governmental Operations. This committee maintains oversight on ethics reform and FOIL requests, state police, homeland security, disaster and emergency preparedness, MWBE, crime victims, human rights, and military and naval affairs. In June 2017, she was voted by her colleagues to be Chair of the New York State Legislative Women's Caucus which is a bi-partisan and bi-cameral group.
Peoples-Stokes has championed a Diversity in Medicine initiative that has promoted entry into the medical field with academic and financial supports for promising students of color. She has secured resources to start Buffalo's Teacher Diversity Pipeline which will help teachers' aides and assistants obtain the proper training and certification to teach in NYS.
In June 2019, The Majority Leader successfully passed a law to decriminalize possession and the expungement of minor marijuana convictions from New Yorkers' criminal records, a critical accomplishment along the path towards legalization. In March 2021, Peoples-Stokes did just that, successfully passing The Marijuana Regulation & Taxation Act (MRTA), legalizing the adult use of cannabis with a goal of 50% of licenses going to equity applicants and the dedication of 40% of cannabis revenues being reinvested into disenfranchised communities of color in New York State, a bill and effort she had sponsored for eight years. MRTA possesses such a comprehensive equity initiative, that it has quickly become the new model for states looking to legalize cannabis.
Majority Leader Peoples-Stokes attributes her accomplishments to her deep and abiding faith and family. She is a member of True Bethel Baptist Church and St. Luke's AME Zion Church and currently resides in Buffalo, New York with her family.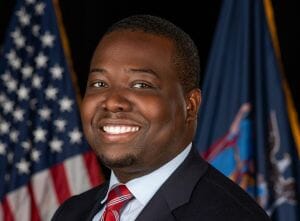 Chris Alexander is the Executive Director of the New York State Office of Cannabis Management. In this role, he is charged with the implementation and oversight of New York's cannabinoid hemp, adult-use, and medical cannabis programs. He has previously worked as the Government Relations & Policy Manager for a multi-state cannabis company, as an Associate Counsel for the New York State Senate and the Policy Coordinator for the Drug Policy Alliance's New York Policy Office. He has also worked as a staffer in the House of Representatives during the 113th Congress and has led political campaigns on the state and local level. He is the architect of the Start SMART NY campaign to end marijuana prohibition and the lead drafter of the Marijuana Regulation and Taxation Act. He received his B.A. from Syracuse University and his JD from the City University of New York School of Law.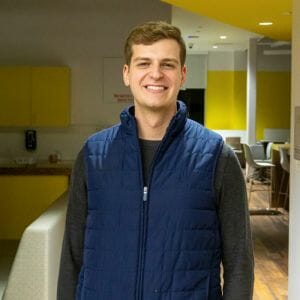 Kaelan has been in the New York hemp industry since 2015 as the founder of Sovereign Vines: America's Only Hemp Infused Wine – a restart of his father's venture from 1997. Over the past several years, he has led large-scale hemp cultivation operations that included 16 farms throughout New York. He was also the CEO of Empire Standard in charge of building out a compliant cannabinoid hemp manufacturing operation in Binghamton.  
Kaelan is now the Managing Director of the Castetter Cannabis Group, an advisory firm focused on helping entrepreneurs understand complex regulations, developing sound strategies for market entrance, and providing government relations to municipal, legislative, and regulatory bodies. He is a co-founder of the New York Cannabis Growers & Processors Association, the state's largest trade group where he now serves in a consultant role developing policy suggestions on behalf of its more than 300 members.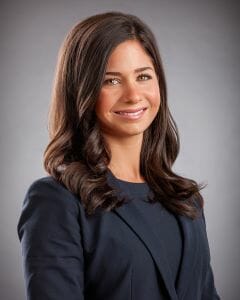 Taylor Ventre advises public and private employers in all areas of labor and employment law, and comes to Harris Beach with experience in employment litigation and counseling as well as domestic relations law. As an associate with a firm in Massachusetts, Taylor investigated complaints of discrimination filed against healthcare system entities and other clients. In that role she was responsible for drafting position statements to the Massachusetts Commission Against Discrimination (MCAD) and the National Labor Relations Board. Taylor also represented clients at investigative conferences before the MCAD, where she successfully obtained lack of probable cause findings and case dismissals.
Taylor counsels public and private entities on labor and employment developments related to New York state's legalization of adult-use marijuana. This includes developing legally compliant drug-free workplace policies and conducting training regarding the impacts of marijuana legalization on the workplace. She is a frequent speaker on cannabis-related employment topics and regularly publishes articles about employer-based legislative updates.
While attending law school, Taylor served as a student attorney with the Cumberland Legal Aid Clinic in Portland, Maine, the York County District Attorney in Alfred, Maine and the Pine Tree Legal Assistance Family Law Department in Portland, Maine.
As an undergraduate, she played lacrosse, serving as the Mercyhurst Team Captain, earning All-Conference Honors and making the Intercollegiate Women's Lacrosse Coaches Association Academic Honor Roll.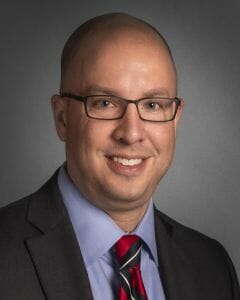 Drawing on his wealth of experience and passion for problem-solving, Luke works closely with executives, human resources officers, and in-house counsel to create solutions that will achieve desired outcomes and minimize risk. Luke's clients rely on his expertise and his friendly, relaxed demeanor to counsel them through a range of labor and employment issues, including management of family and medical leave and accommodation issues, navigation of difficult separations and transitions, and development of employment policies and programs that ensure compliance with applicable laws and avoid potential issues down the road. Where litigation cannot be avoided, Luke represents employers in agency charges as well as in federal and state labor and employment litigation, including cases involving allegations of discrimination or harassment, wage and hour law compliance, non-competition agreements, family and medical leave issues, and the National Labor Relations Act. Luke regularly speaks to professional, civic, and employer groups regarding recent developments in employment law. He has also been a contributing editor of the cumulative supplements of the American Bar Association's treatise, The Fair Labor Standards Act, and West Publishing's treatise, Advising Small Businesses. He contributes regularly to HSE's Labor and Employment Blog.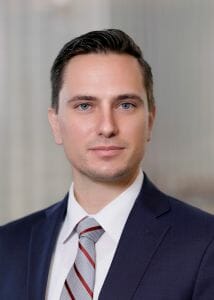 Mr. Pincelli is an attorney at Phillips Lytle LLP. He concentrates his practice in the areas of labor and employment law and litigation; wage and hour law and litigation; class and collective actions; and commercial litigation.  Mr. Pincelli's practice includes assisting clients with compliance with labor and employment law; employment discrimination; labor arbitrations; governmental investigations; restrictive covenants; and staff handbooks.
Business Opportunities & Economic Development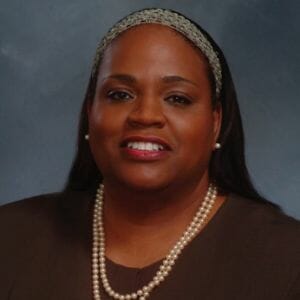 Andrea J. Cabral is the former Massachusetts CEO of Ascend Wellness Holdings (AWH), a vertically integrated, publicly traded cannabis company.  In 2020, she was listed by Forbes Magazine as one of Fifteen Powerful and Innovative Women in Cannabis.  Her leadership in AWH, from start-up to multi-state operator, followed a 28-year career in government and public service.  Andrea is a former Assistant District Attorney and Assistant Attorney General, the first female, first Black American Suffolk County Sheriff and former Public Safety Secretary in the Administration of Governor Deval Patrick.  In 2015, she was appointed to the MA Cannabis Advisory Board as an expert in criminal justice and currently chairs the Board's Public Safety and Community Mitigation Subcommittee.
Ms Cabral also provides weekly commentary and legal analysis on The Jim and Margery Show on WGBH Boston Public Radio. She is a graduate of Boston College and Suffolk University Law School.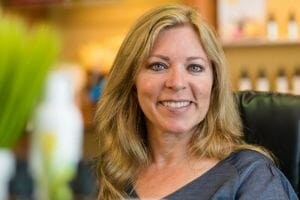 Glenna Colaprete started the woman owned & operated company in 2015, after successfully treating her own chronic and painful nerve entrapment. As a former wireless engineer & technology leader with 5 patents, Glenna brings the same level of quest for knowledge, educating, testing & attention to user experience that she had in her past career. No stranger to operating in a male dominated environment, she fully jumped into the field overseeing the development process from seed to sale, consistently producing high-quality, innovative and effective products. These have been highlighted in many publications, with her beauty products receiving national acclaim, winning the Professionals Choice award for Dayspa magazine and Skin, Inc. Her personal journey to find relief for excruciating pain has thrived, growing into a business that has two locations locally - Eastview Mall & Brighton Spa, as well as wholesaler to 25+ businesses, not only in Rochester but around the country. She is a dedicated wife and mother of three children, who all help with the business in various ways. Glenna mentors those who work for her, as well as young women in the community, to set and achieve their goals, determined to help all people live their best life.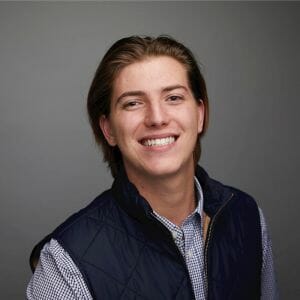 Hunter is the founder and CEO of Cirona Labs, which he started while he was studying at Cornell University. After conducting a study of hemp farmers in New York in conjunction with the National Science Foundation (NSF I Corps), he saw an opportunity to develop a higher standard for cannabinoid ingredients. Since then, he has assembled a world-class team of top scientists and CPG experts, and has successfully secured initial fundraising rounds to ensure Cirona Labs is set up for long-term growth.
Hunter is a passionate entrepreneur who founded a technology startup in his early Cornell days. His network in the hemp and cannabis space is only growing, as he recently assumed a committee chair position on the New York Hemp & Cannabis Growers Association.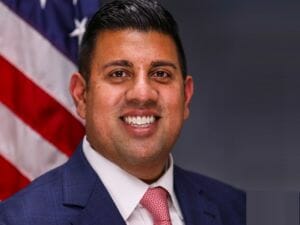 Senator Cooney was adopted from an orphanage in Kolkata, India and raised by a single mother in the City of Rochester. He made history in 2020 as the first Asian American elected to state office from upstate New York, and the first state senator in decades to graduate from Rochester City School District (RCSD).
During his first year in office, Senator Cooney wrote over 50 legislative bills and served as the first chair of the new Cities II Committee, which focuses on upstate cities and those outside NYC.
Senator Cooney was named co-chair of the Marijuana Task Force for the Black, Puerto Rican, Hispanic & Asian Legislative Caucus and he was instrumental in passing landmark legislation to legalize adult-use recreational marijuana.
The final phase of the Rochester School Modernization Project (RSMP), a bill that Senator Cooney sponsored and strongly advocated for, passed after years of delays in the legislature. The RSMP will be one of the largest public works projects in Rochester's history with nearly half a billion dollars going towards updating learning environments for RSCD students.
Senator Cooney's priorities for Rochester include poverty relief, job creation,  downtown development, and increased funding for public schools. He was included in City & State magazine's "40 Under 40" list and the "Power of Diversity: Asian 100" powerful leaders list for 2021.
Senator Cooney began his career working on Capitol Hill for the late U.S. Congresswoman Louise Slaughter and later served in the role of chief of staff for the Mayor of Rochester. Prior to running for public office, Senator Cooney served as the senior director for community relations with Empire State Development (ESD) under the New York State Governor. At ESD, he helped lead public affairs for large scale economic development projects.
Senator Cooney is active in Rochester and the Finger Lakes Region. He sits on the Board of Trustees for his alma mater, Hobart & William Smith Colleges, and is a member of the Vestry for Christ Church Rochester (Episcopal). He is a proud Eagle Scout and serves as a Vice Chair of the Executive Board for the Boy Scouts of America, Seneca Waterways Council.
Senator Cooney earned his B.A. with honors from Hobart College and his J.D. from Albany Law School. He is married to Dr. Diane Lu, a urologic surgeon at the University of Rochester Medical Center.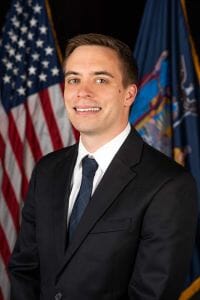 Patrick McKeage currently works at the New York State Office of Cannabis Management, as First Deputy Director. Patrick has worked on the cannabis file in New York State for the past four years helping to implement the cannabinoid hemp program, expand the medical marijuana program, and create the adult-use cannabis program. Patrick has extensive knowledge of cannabis policy and regulations and has been managing the operational logistics associated with implementing the Marihuana Regulation & Taxation Act and creating the new Office of Cannabis Management. Recently, Patrick led the implementation of the Office's Cannabinoid Hemp Program assisting with the development of the regulations, licensing system, website, stakeholder engagement, and guidance documents in accordance with the statute. Patrick brings prior experience working in New York State Government from previous roles at the Office of General Services and the Department of Taxation and Finance. Patrick also has experience working in the New York State Assembly and at an Albany-based government relations firm.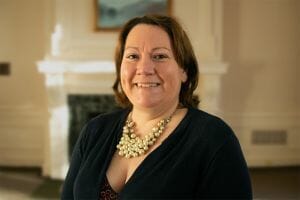 Heather Trela oversees the day-to-day operations of the Rockefeller Institute and serves as the president's primary liaison with management, staff, and other stakeholders. Her research focuses on federalism issues with an emphasis on marijuana policy. She was a doctoral candidate at, and holds a master's degree in political science from, the Rockefeller College of Public Affairs and Policy as well as a bachelor's in economics and political science from Hartwick College.