Geared for Growth: Generator Supercenter of Upstate NY Powers Homes & Businesses In the Face of Uncertainty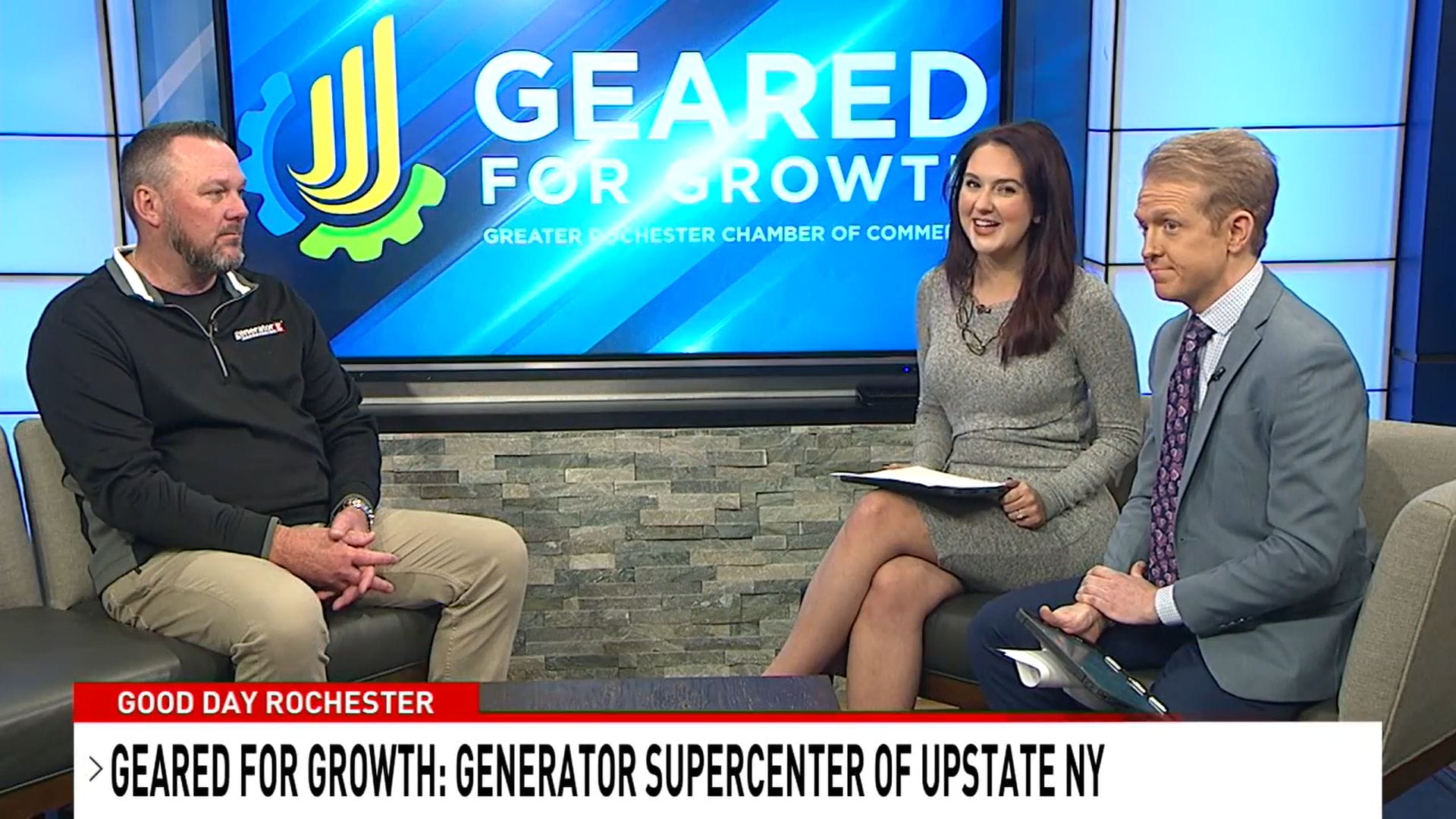 Generator Supercenter of Upstate NY provides peace of mind for organizations and homeowners through their full-service generator offerings. Its president, Tony Hettinger, was featured on Geared for Growth on Wednesday, November 15 as part of Greater Rochester Chamber's ongoing partnership with 13WHAM. Hettinger shared his background and the background of the organization, what products and services they offer, and dispelled some myths about the industry.
After Tony sold his first business, he was approached by Generator Superstore's national headquarters and opened a headquarters. "I wanted to continue to help do things in the community and this helps me feel good
to know people have power," he shared. Generator Supercenter of Upstate NY is also a locally owned and operated veteran-owned business.
Generator Supercenter of Upstate NY focuses on residential installations, but also serves light commercial organizations. Hettinger described the full-service approach they take to installing generators from a free consultation and site survey and load calculation to help determine the best generator for each project, to helping with permitting, and actually installing the generator. "We do everything in house, and everything including permitting and the final inspection, should happen within 8 weeks of when we step on your doorstep," Tony explained, "My guys are geared up and ready to go." The company also offers remote monitoring software so they can see when generators are on to ensure they're working correctly.
"We're busy 12 months out of the year," Tony shared to dispel the notion that homeowners should only be thinking about generators as winter approaches. He noted that generators are not only needed for snow storms, but all kinds of unpredictable weather including summer wind storms that may knock out power to air conditioners.
To hear more exciting stories from Greater Rochester Chamber members, be sure to tune into FOX Rochester again next Wednesday, November 22nd at 8:45 for the next segment of Geared for Growth.