Geared for Growth: Rochester Fire Restoration Rebuilds Homes & Lives in Greater Rochester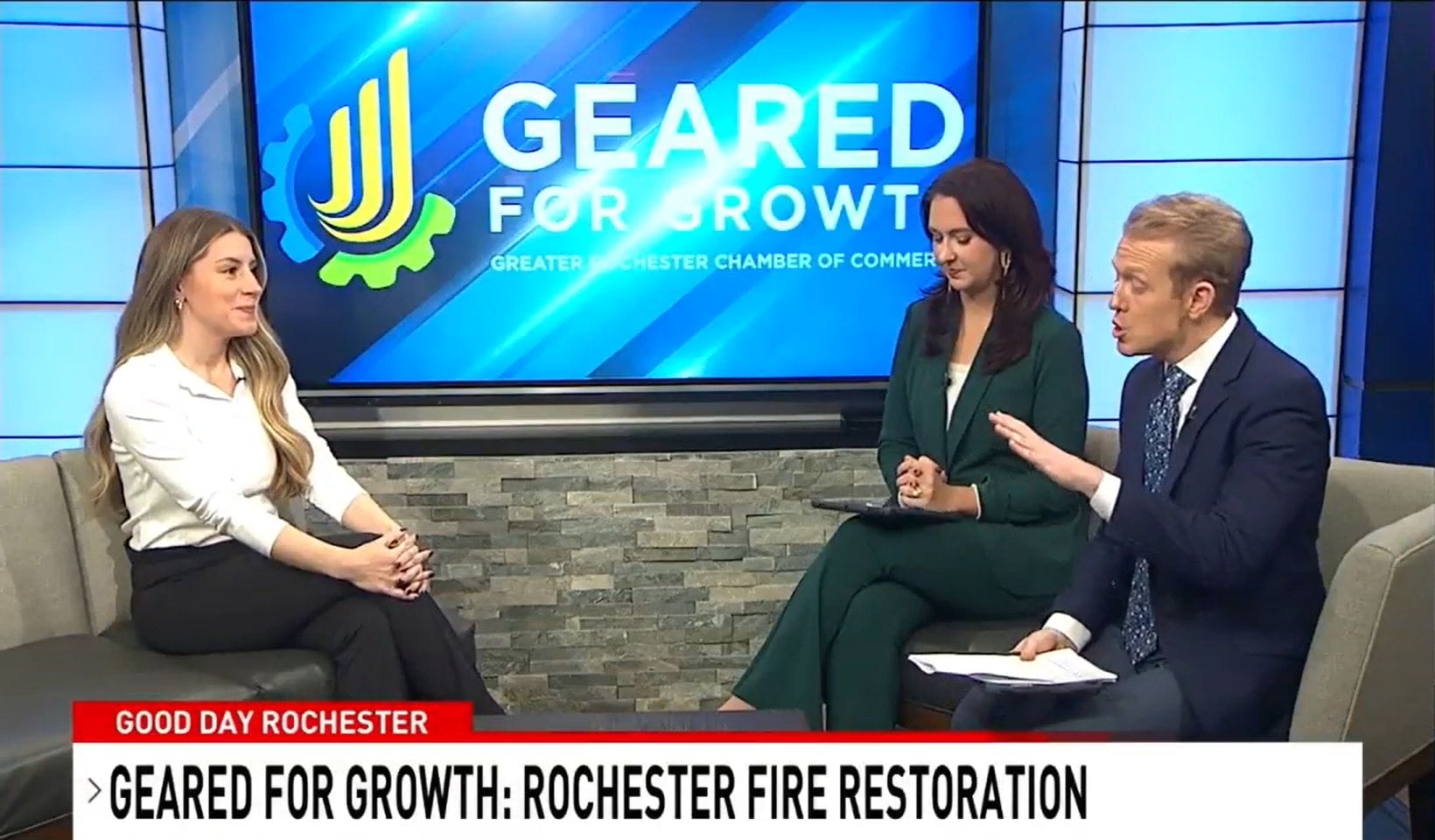 Rochester Fire Restoration is getting lives back on track in the Greater Rochester community and growing to be able to help even more people. Owner and Partner Dayna Muoio was featured on Geared for Growth on Wednesday, November 1 as part of Greater Rochester Chamber's ongoing partnership with 13WHAM.
Rochester Fire Restoration is a full-service property damage restoration company. They restore and remediate damage caused by fire, water, and mold and can also reconstruct damages when needed. "We can help homeowners who have had a disaster from everything from clean up to the construction and putting it back to get them in their home again," Muoio
shared. The business' roots are in construction, as Dayna's husband and business partner has been working in the construction industry for over 20 years, working to restore buildings damaged by fire. Rochester Fire Restoration got started as a company when they saw the need to add flood restoration and mold remediation, which Muoio noted are more common than fires.
Dayna described the process of working with homeowners whose homes are damaged and explained that getting to work with the people and make help them get back on their feet is an emotionally rewarding experience. "We really enjoy the process of helping people through such a challenging time," Muoio explained. "It's a long road and we deal with a lot of emotions at the beginning but the best part of what we do is seeing people get back into their home and get back to their lives," she continued. Dayna noted that they try to be a true partner and "hold their hand" through the whole process and do all of the communications with insurance carriers to make sure they have everything they need to file the claim quickly and process so the homeowners can focus on more important things like taking care of their families.
The business is growing and expanding to be able to help even more homeowners in Rochester. Muoio shared that they just moved into a new, expanded facility in Gates and are hiring more technicians.
To see another Greater Rochester growth story, tune into FOX Rochester next Wednesday, November 8 at 8:45 AM to catch our next segment of Geared for Growth.