Greater Rochester Chamber Seeking DEI Leaders to be a part of the 2024 DEI Leadership Exchange cohort, a 10-month virtual program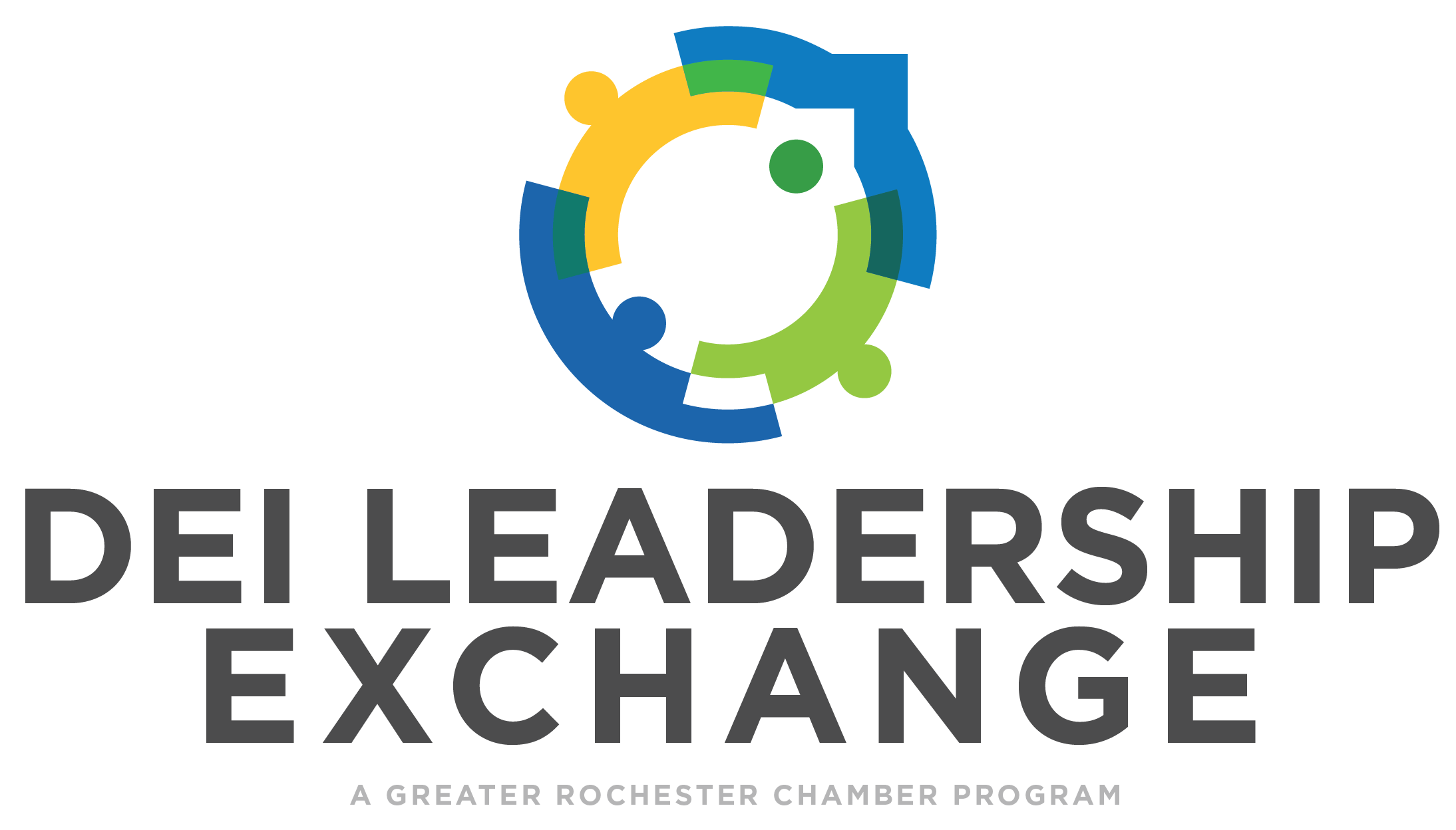 Greater Rochester Chamber is seeking applicants for its second annual DEI Leadership Exchange cohort. This annual DEI (Diversity, Equity, and Inclusion) Leadership Exchange program brings together local leaders and changemakers from member organizations who are working to create meaningful differences in their organizations and community and will be provided with an exclusive and confidential virtual space to share ideas, skills, and strategies to shape business practices in the Greater Rochester region. 
Eligible participants for this program should hold positions as key DEI decision-makers at Greater Rochester Chamber member companies located in the Greater Rochester nine-county region. This program is specifically designed for leaders whose job titles explicitly encompass diversity, equity, and inclusion. It's also intended for professionals in fields like Human Resources or talent management who are tasked with spearheading DEI initiatives within their organizations. 
It's important to note that only one representative per organization is eligible to participate in this program. In order to maintain a fair and balanced program, we do not extend invitations to DEI consultants and trainers whose primary role predominantly involves conducting DEI training in addition to their DEI responsibilities within the organization. 
The DEI Leadership Exchange program is offered to Greater Rochester Chamber members in collaboration with Sesha Yalamanchili, a proven facilitator focused on driving results by leveraging her extensive background in sales, marketing, operations, and innovation to influence organizations of every size and scope.  
Greater Rochester Chamber President & CEO Bob Duffy said, "We are excited to continue facilitating important conversations in the DEI space through our DEI Leadership Exchange cohort. We believe that bringing together some of the most courageous leaders of our region to support each other and find synergies will help create a more equitable region for all."  
DEI professionals looking to apply to be considered to be a part of this 2024 Cohort can do so online here: https://my.greaterrochesterchamber.com/form/Fill/rJwQYT4p For any questions, please contact Susan George at Susan.George@GreaterRochesterChamber.com.