In Collaborative Triumph, Upstate New York Secures National Tech Hub Designation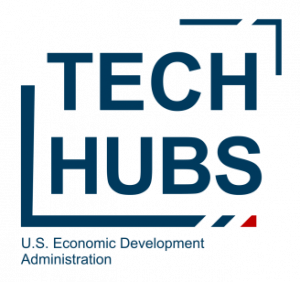 In a historic moment for Upstate New York, the collaborative efforts of Rochester, Buffalo, and Syracuse have secured victory in the nationwide competition for a federal Tech Hub designation. The announcement by President Joe Biden and U.S. Senate Majority Leader Charles Schumer on Monday, October 23, 2023 unlocks the potential for millions of dollars in investment in our region and sets the stage for a long-awaited economic rebound.
Upstate New York's success in this fierce competition stands out among 378 applications from 48 states and three territories. As one of 31 national tech hubs, the Buffalo-Rochester-Syracuse region will specialize in critical technologies to the tech supply chain and national security, with a particular focus on semiconductor manufacturing and research.
Monday's exciting events included a press conference with Senator Schumer at NextCorps, where Greater Rochester Chamber President and CEO Bob Duffy and ROC2025 President and CEO Joe Stefko offered remarks on the process and thanks to our state and federal leaders, including Senator Schumer, Congressman Morelle, and Governor Kathy Hochul for their support of key legislation and business attraction in our region. Later, members of ROC2025 gathered for a live Zoom call with President Biden, who spoke about strategic investment in key technologies and uplifting regions like ours around the country.
As the 31 winning hubs prepare for the next phase, we will apply for federal funding ranging from $40 million to $75 million. This funding will support workforce development, research collaborations, and infrastructure development, designed to fuel innovation and transform the Thruway corridor into "America's semiconductor superhighway."
The federal Tech Hub designation continues the momentum of New York's successful attraction of Micron Technology to Syracuse's northern suburbs, which is set to make a groundbreaking investment of up to $100 billion. Positioned as the largest memory chip manufacturing site in the U.S., this move set the stage for the region's trajectory toward becoming a semiconductor and tech powerhouse.
Collaboration is at the heart of this success story, with over 80 public and private institutions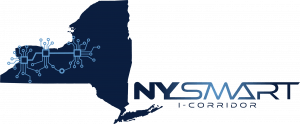 forming the New York Semiconductor Manufacturing and Research Technology Innovation Corridor (NY SMART I-Corridor). This includes educational heavyweights like Syracuse University, Cornell University, University of Rochester, Rochester Institute of Technology, University of Buffalo, SUNY, and community colleges, as well as local tech companies like Corning, Edwards Vacuum, AMD, Optimax, Akoustis, L3Harris Technologies, and others.
In Rochester, our continuing collaboration through ROC2025 allowed partner economic development agencies to pool our information, insight, and relationships into the strongest possible contribution from our region.
Senator Schumer emphasizes that the federal designation provides "a once-in-a-generation opportunity to write a new chapter for Upstate New York." This victory represents a promising future for the region's economic landscape, with Greater Rochester Chamber of Commerce standing proudly as a key contributor to this journey.
Upstate New York's victory in the national tech hub competition is a testament to the power of collaboration, visionary leadership, and a shared commitment to economic growth. As the region looks forward to the next phase and the infusion of federal funds, it's a moment to celebrate not just success but the potential for a brighter, more innovative future for #GreaterROC. Stay tuned for more information and updates in weeks to come!