Ability Partners Foundation's 5K Race raises thousands of dollars
Benefiting services through CP Rochester, Happiness House, and Rochester Rehabilitation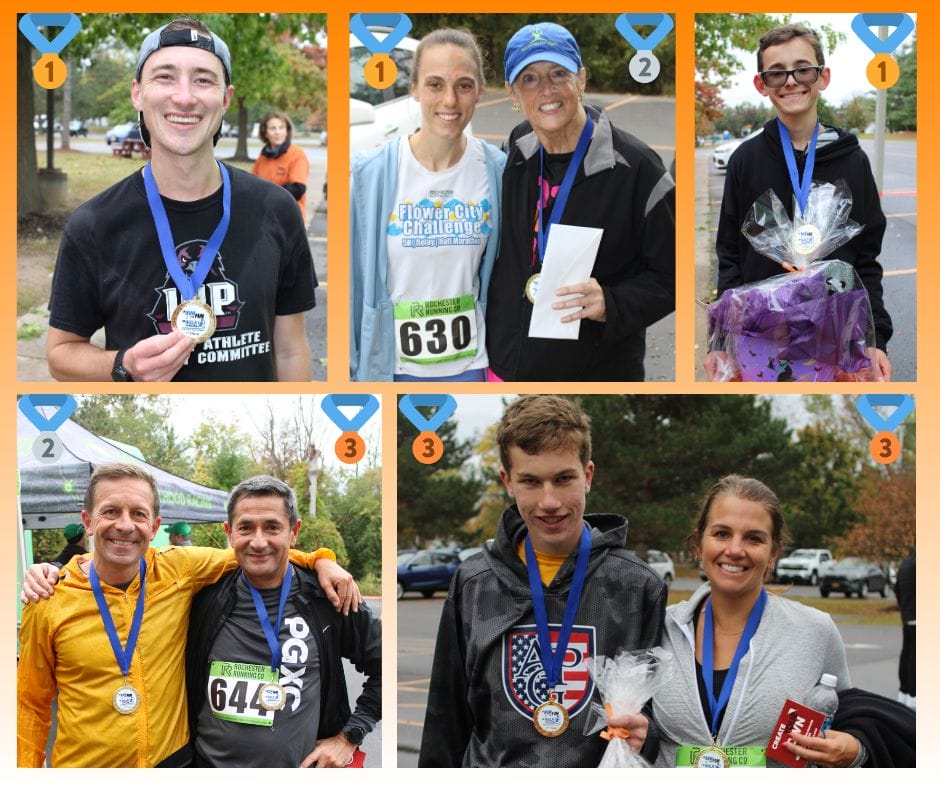 Rochester, NY (October 18, 2023) – Nearly 100 people gathered for Ability Partners Foundation's 18th Annual 5K Run for Fun/1M Walk for Wellness benefiting CP Rochester, Happiness House, and Rochester Rehabilitation!
This year's run ambassador was Zach Sands, along with his sister Alyssa, and Mom, Susan.
Male Winners
Noah Mandel 1st place
Josh Harter 2nd place
Venelin Tchamov 3rd place
Female Winners
Audry Mattle 1st place
Kim Eisler 2nd place
Ginelle Knittle 3rd place
17 and under Winners
Matthew Mayeu 1st place
Whitney Finger 2nd place
Alex Knittle 3rd place
The certified race began and ended at CP Rochester's main campus at 3399 Winton Road South in Henrietta. This family-friendly event also offered a 1 Mile Walk in the neighborhood adjacent to the race and some fun Halloween-themed activities.
Thank you to our generous sponsors: Alesco Advisors – as the gold sponsor: Lawley Insurance as the copper sponsor; Al Sigl Community of Agencies, Benefits Management, Inc., Burke Group LLC, Colonial Fire Protection Systems, Inc., the Graham Family, and Wegmans as bronze sponsors; AP Plumbing and the Weir Family as patron sponsors; and ComTon, Inc. and Saul & Abigail Rasnick as friend sponsors.
About Ability Partners Foundation
Ability Partners Foundation is a not-for-profit organization established to raise and generate funds that will promote, support, and augment the continuation of long-term services for people with disabilities offered through CP Rochester, Happiness House, and Rochester Rehabilitation in the Finger Lakes and Greater Rochester areas, including Ontario, Seneca, Yates, Wayne and Monroe Counties. The Foundation supports individuals with physical, intellectual, and developmental disabilities and their families.