Geared for Growth: Fox Run Vineyards Uncorks Opportunities for Winemakers in the Finger Lakes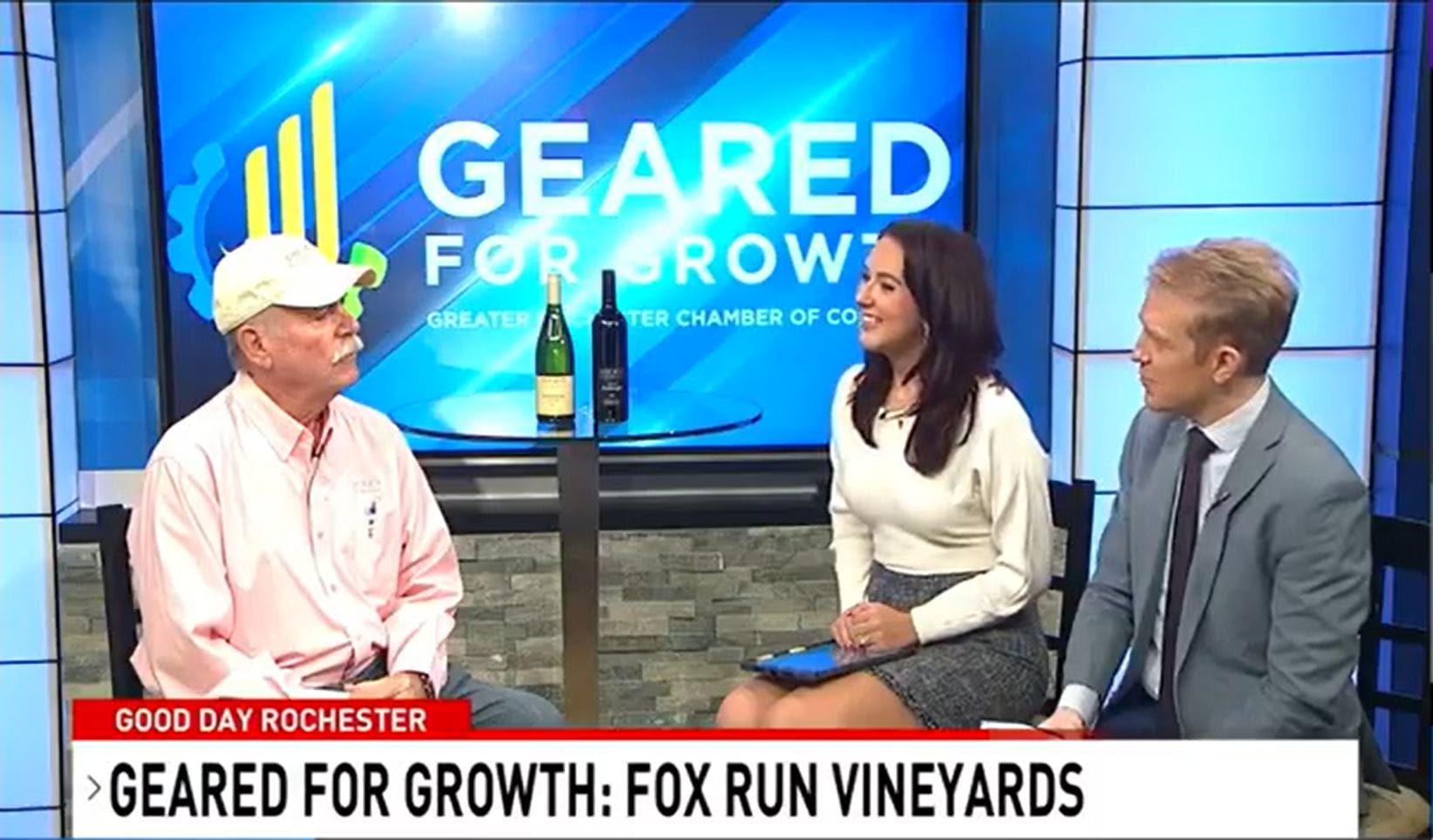 Scott Osborn of Fox Run Vineyards was featured live on Geared for Growth on Wednesday, October 18 as part of Greater Rochester Chamber's business spotlight with 13WHAM/Fox Rochester. Osborn shared exciting news about their expansion, details about what they are doing to uplift others in the Finger Lakes community, and walked through some of their most popular products.
Fox Run Vineyards is a family-owned and operated winery on Seneca Lake that has been operating since 1989. Scott purchased the winery in 1994 after returning to the Finger Lakes region from California wine country. The vineyard is less than an hour from downtown Rochester.
On Monday, October 16, they had a ribbon cutting to celebrate the opening of their new 9,000 square foot production facility. Osborn shared that this was due to increased demand from customers for more wine, in addition to their desire to have more space to help host other up and coming winemakers. Scott explained that they have operate an incubator program for other vineyards looking to establish roots in the Finger Lakes. "It's something we've done since I purchased the winery in 1994. If somebody wants to start a winery, they can come to us, get all of their licenses, and we help them grow and expand their production until they can open their own facility." He explained that this was beneficial not just for the companies they incubate but also for the Finger Lakes region and economy as a whole.
Scott shared that they have over 20 different products that they offer to consumers to ensure they have something for everybody. He explained the variety including the fact that "[they] make five Rieslings and three chardonnays. People's tastes are different." He noted that after his time in California, he focused on refining their cool-climate wines. Osborn noted that cool-climate wines are often crisp and best to eat with foods. For those looking to learn more about wine and Fox Run's wine, Osborn noted that they offer tours of their vineyard which can be booked online at FoxRunVineyards.com.
Tune in again next Wednesday, October 25th at 8:45 AM on FOX Rochester to see our next Geared for Growth segment!