T-Mobile Kicks Off Hiring Blitz for Rochester Customer Experience Center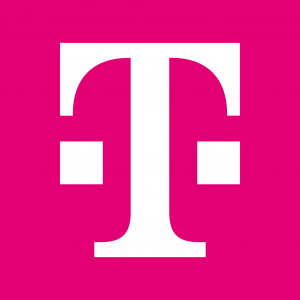 Get ready to join the Un-carrier dream team. T-Mobile (NASDAQ: TMUS) is bringing jobs – a whole lot of them – to Rochester, NY as the company prepares to hire up to 1,000 new positions for its newest Customer Experience Center opening in 2024. Beginning today, interested job candidates can apply for Account Associate and other frontline positions. These customer-focused roles specialize in offering T-Mobile's customers reliable resolutions, account management and customer education. As part of a Team of Experts, these positions aim to deliver a best-in-class customer care experience. The new Customer Experience Center will be located at 348 Clay Road.
T-Mobile will hold in-person hiring events by invitation for qualified candidates after initial screening. Potential candidates can also find out more information – and apply – on T-Mobile's Career website: https://careers.t-mobile.com/rochester/.
New hires will be offered competitive pay starting at $20 per/hour and benefits, including:
Medical, Dental and Vision
Paid time off
Tuition assistance
T-Mobile plan discounts
Family resources (like childcare subsidies, adoption assistance, wellness support, etc.)
Investments (401k plans, annual Employee Stock Grant, stock purchase plan)
"T-Mobile is excited to tap into the rich talent pool of the Greater Rochester area to recruit the most customer-focused professionals, offering our T-Mobile customers top tier experience with our products and services," said Larry Petrone, Director, T-Mobile Customer Experience Center in Rochester. " These positions are great opportunities for people who are passionate and committed to helping others, as well as looking for a career path that offers training and resources to help get to the next level."
The Rochester opening fulfills a commitment T-Mobile made in 2020 as part of its merger with Sprint to open new Customer Experience Centers in select locations around the U.S. With an expanding presence in New York, T-Mobile is also focused on helping to make a difference in communities across the state. Programs such as T-Mobile Hometown Grants provides funding to 100 small towns each year to use towards city beautification projects, public improvements and more. Since launching the five-year program in 2021, five towns in New York – Akwesasne, Otisville, Potsdam, Town of Poughkeepsie, and Village of Arcade – have already received grants totaling nearly $225,000.
T-Mobile is also actively engaged in connecting students across the state through its $10.7B initiative, Project 10Million. The initiative is aimed at helping close the digital divide in education by offering free internet connectivity and mobile hotspots to up to 10 million eligible student households nationwide. Through T-Mobile's education programs, the company has connected over 690,000 students across 215 New York school districts and is also offering school districts free and heavily subsidized data plans and access to affordable laptops and tablets.