Greater Rochester Chamber Seeks Judges for National Civics Bee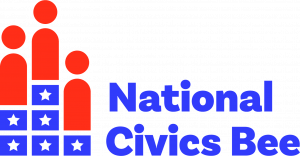 The 2024 National Civics Bee is an initiative aimed at encouraging more young Americans to engage in civics and contribute to their communities. Organized by Greater Rochester Chamber in partnership with The Civic Trust of the U.S. Chamber of Commerce Foundation, the competition in Rochester will inspire middle schoolers to become better informed about American democracy, to engage respectfully and constructively in the community, and to build greater trust in others and institutions.
Middle school students from across our region are taking part in the first-round of the civics essay competition by submitting a 500-word essay on their ideas for improving our community. We are looking for a cross-section of community leaders, including government officials, business and community leaders, and educators, to review the hundreds of essays we anticipate we'll receive, and as a Greater Rochester Chamber member you are invited to participate. By being an Essay Judge, you'll play a pivotal role in determining which 20 students advance as Local Finalists.
Judges will need to commit at least three hours of time to reading and scoring student essays using tools provided by the Bee. Each essay should take approximately 5-7 minutes to read and score. We anticipate assigning you about 30 essays. Essay judging will take place January 9-16, 2024
The Bee gives students an opportunity to share their thoughts, ideas and voices about our community. Participating as an Essay Judge allows you to hear from students directly.
The top 20 students will be selected to move on to the final round of competition: a live quiz event to test their civics knowledge. The finalists and top winners will receive various prizes, including $500 cash for the first-place student. The top 3 winners will then have a chance to compete at the State level.
The National Civics Bee is supported in part by the Greater Rochester Chamber Foundation.