Five Star Bank Serves its Communities Through Volunteering is a Work of HEART Week
The second annual event has expanded from one day to a week-long opportunity to serve a greater number of organizations in a more significant way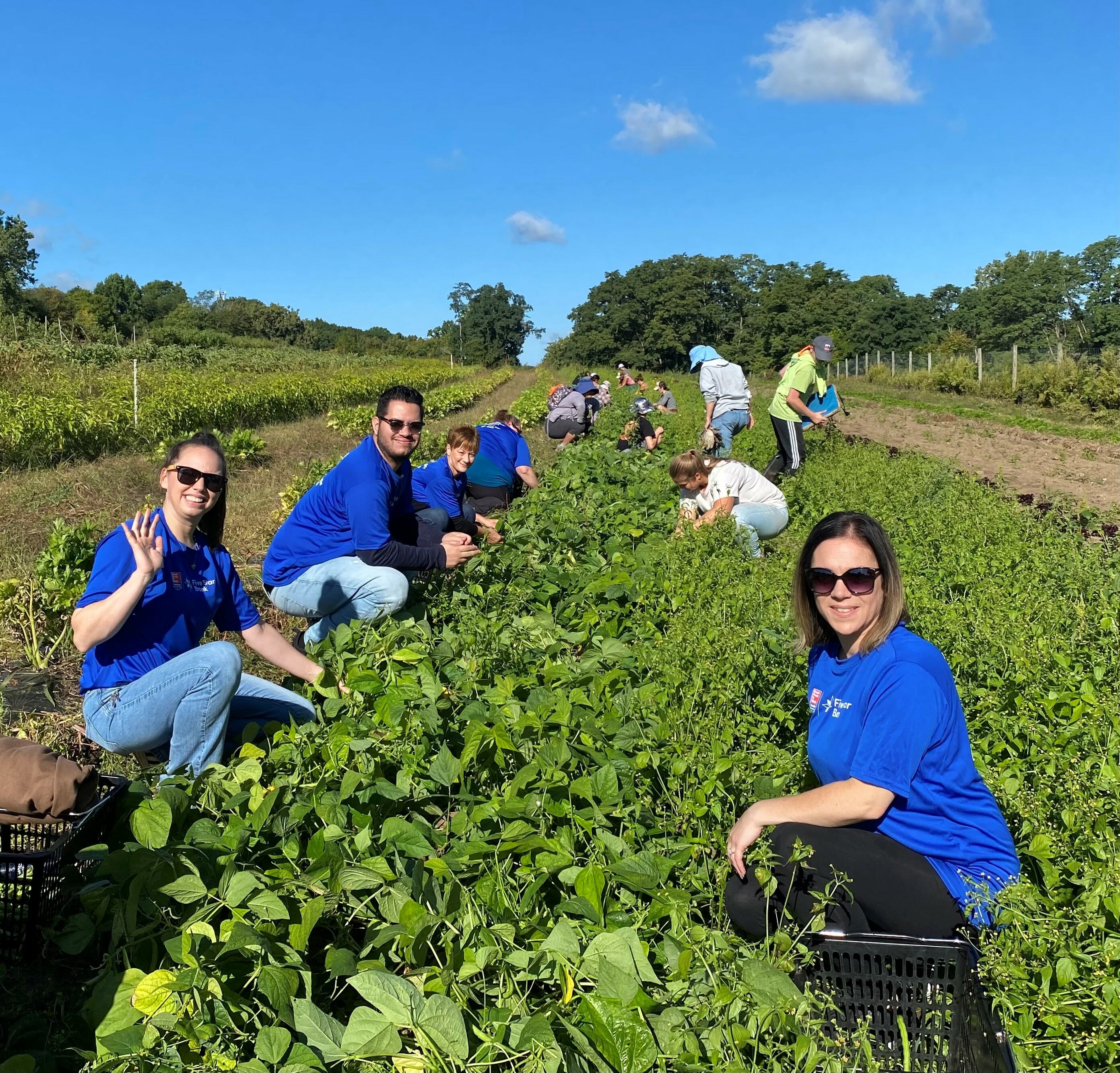 WARSAW, N.Y. – October 5, 2023 – Five Star Bank ("Five Star" or the "Bank") and affiliates SDN Insurance Agency, LLC, and Courier Capital, LLC were proud to hold Volunteering is a Work of HEART Week from September 18 through September 22.  This marks the second annual company-wide community service event that paired associates with non-profit organizations throughout Western and Central New York that make meaningful differences in the lives of others.
The inaugural Volunteering is a Work of HEART Day, held in 2022, was an opportunity for associates to showcase Five Star's core values of humility, empowerment, ambition, resiliency and transparency. This year, the event was expanded to span five full days, allowing 450 associates to dedicate their time and talent to better communities across the Bank's footprint.
"As a local financial institution for more than 200 years, we pride ourselves on contributing to the success of communities we serve – through our roles as our customers' financial partner, as an employer of choice, and as a responsible corporate citizen that generously gives both time and resources," said Five Star Bank President and CEO Martin K. Birmingham. "I'm so proud to see this incredible event grow in just one year and see firsthand how our associates bring our HEART values to life."
Through Volunteering is a Work of HEART Week, 450 associates volunteered over 1,200 hours with 35 different organizations.  Among the organizations supported by Five Star Bank, Courier Capital, LLC and SDN Insurance, LLC as part of the this year's service week were Bivona Child Advocacy Center, Brockport Food Shelf, Foodlink, Massachusetts Avenue Project, Niagara Frontier Radio Reading Service, Rural Outreach Center, and more.
About Financial Institutions, Inc. and Five Star Bank
Financial Institutions, Inc. (NASDAQ: FISI) is an innovative financial holding company with approximately $6.1 billion in assets offering banking, insurance and wealth management products and services through a network of subsidiaries. Its Five Star Bank subsidiary provides consumer and commercial banking and lending services to individuals, municipalities and businesses throughout Western and Central New York and its Mid-Atlantic commercial loan production office serves the Baltimore and Washington, D.C. region. SDN Insurance Agency, LLC provides a broad range of insurance services to personal and business clients, while Courier Capital, LLC offers customized investment management, financial planning and consulting services to individuals and families, businesses, institutions, non-profits and retirement plans. Learn more at Five-StarBank.com and FISI-investors.com.