Geared for Growth: InnoQuests Exploring How to Better Connect People and Places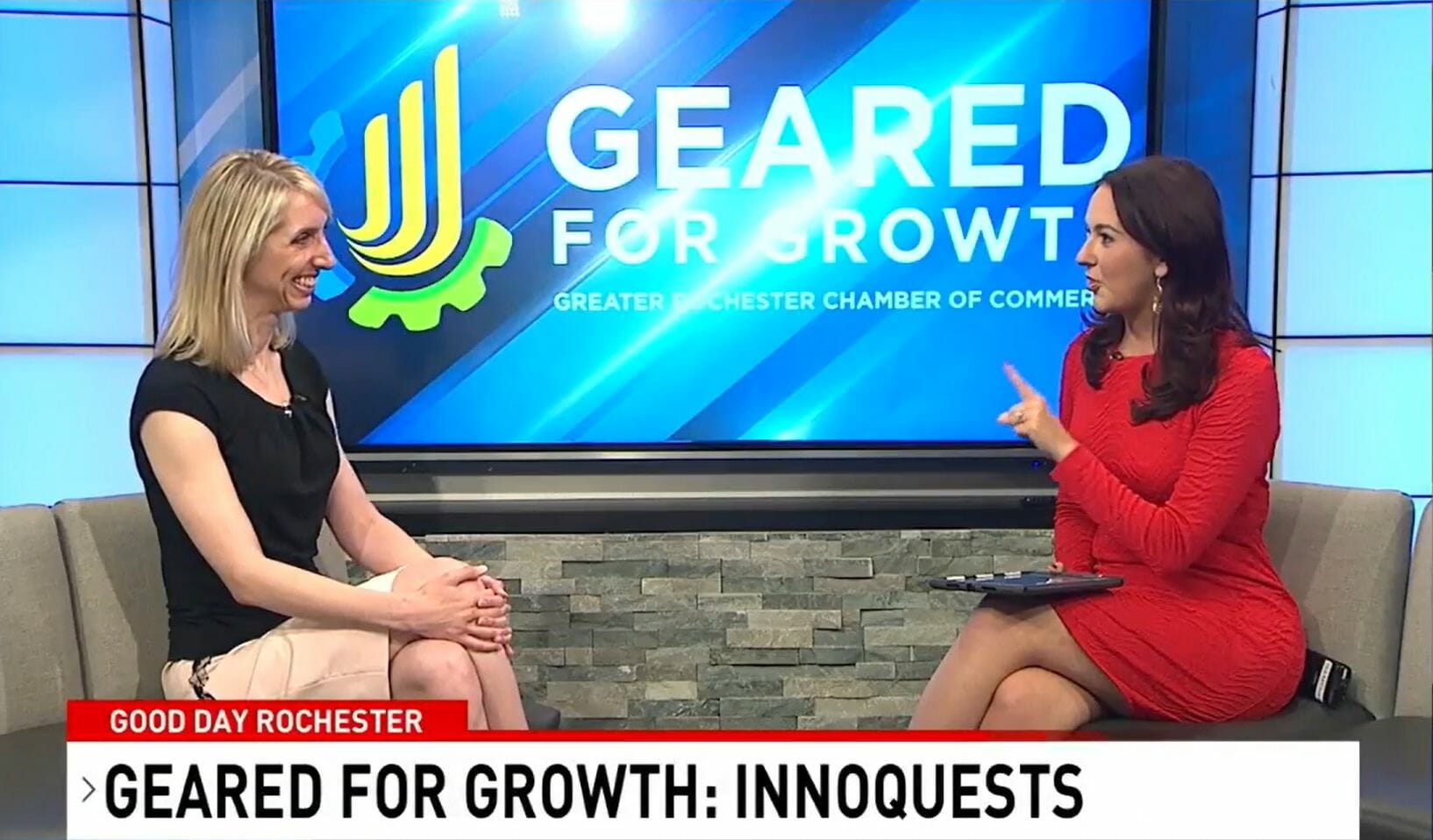 Ashley Fico, Founder and CEO of InnoQuests, was featured on Geared for Growth this week on Wednesday, October 4 as part of Greater Rochester Chamber's ongoing partnership with 13WHAM. Fico explained how the organization got started, what exciting community activations they have recently worked on, and what's next for the company.
InnoQuests creates customized puzzle hunts for festivals and corporate entities through their mobile app. The custom games provide users with multimedia clues and direct them around their physical environment and complete challenges or otherwise interact with the world. "It's kind of like an amplified scavenger hunt," Ashley described, "The whole concept
is really about how to connect people and places." Fico shared that she started the company with her brother as a partner and co-founder based on their travels, and the idea of how to make exploring a new place more fun. She said that she was inspired by escape rooms and scavenger hunts, but wanted to amplify those concepts using mobile technology.
InnoQuests has participated Greater Rochester Chamber's CampusROC 2023 Annual Event, for the past two years. This event is designed to bring students from our region's nineteen colleges and universities to downtown Rochester, making it the perfect activation for InnoQuests. "We worked to build a game for students to explore around [Innovation Square,] where the festival is held and see different things that our city has to offer," Ashley explained. She also noted that one of her favorite parts of working at the event was coming back for a second year and being able to showcase their growth to students who had participated the year prior and returned to find out what was new.
On the note of growth, Fico shared that the next big thing driving growth for her company is actually companies looking to utilize the services for private events and trainings. "We found that we really appeal to organizations who want to work on team bonding and team building," she shared, "But, we realized that we can use our game for skills development." The team at InnoQuests is partnering with organizations to help them meet their objectives for creative problem solving and leadership skills through the development of a custom game for that organization.
To learn more about InnoQuests, you can visit their website at InnoQuests.com. And, be sure to tune into FOX Rochester again next Wednesday, October 11th at 8:45 AM to catch the next segment of Geared for Growth.