Special Olympics Athlete to chair Ability Partners Foundation's 5K Race
Benefiting services through CP Rochester, Happiness House, and Rochester Rehabilitation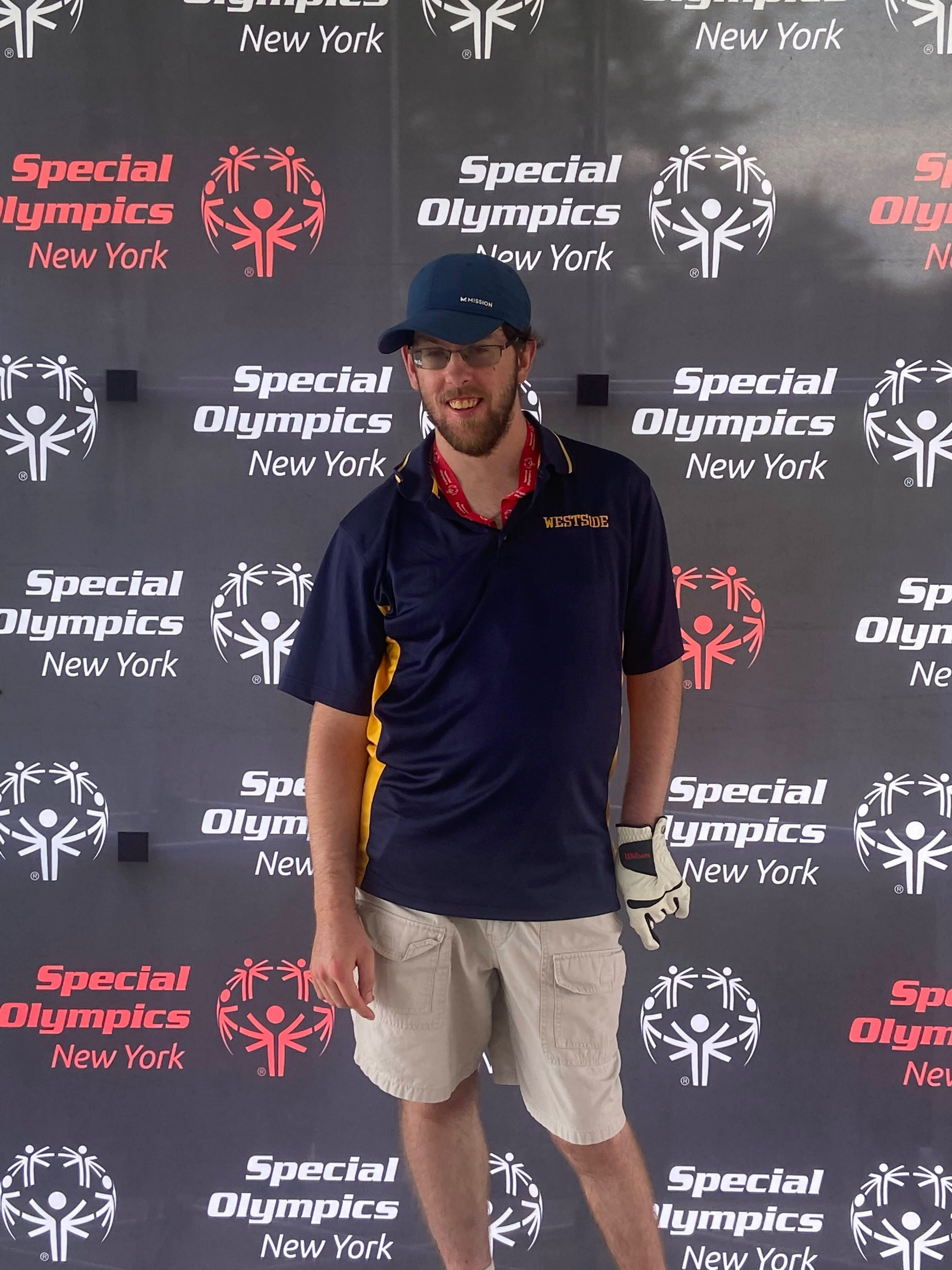 Rochester, NY (October 3, 2023) - Ability Partners Foundation ~ CP Rochester, Happiness House, and Rochester Rehabilitation ~ is Taking Strides for People of All Abilities on October 14 as the 18th Annual 5K Run for Fun/1M Walk for Wellness returns to CP Rochester!
Zachary Sands, 25, will be this year's run ambassador! Zach, a participant in the CP Rochester Day Habilitation Program and a Special Olympics athlete, is described by family and friends as driven, genuine, and kind. He adores his friends at CP Rochester and admires and idolizes his staff, who have become mentors.
Zach was diagnosed with cerebral palsy and epilepsy as an infant and has hemiparesis, a condition that makes one side of his body smaller and weaker. Despite these physical challenges, Zach pushes to participate in as many sporting events as he can. Zach's determination has helped him to achieve his goals both at his program and with his participation in Special Olympics.
This year, runners/walkers/strollers will be treated to Halloween activities as well as an agency open house and vendor fair immediately following the run. Participants and volunteers alike are encouraged to come dressed in costume.
The certified race begins and ends at CP Rochester's main campus at 3399 Winton Road South in Henrietta. This family-friendly event also offers a 1 Mile Walk, which takes place in the neighborhood adjacent to the race.
Online registration closes Thursday, October 12 at 12 p.m. Runners, walkers, rollers, and strollers can register online at https://runsignup.com/Race/NY/Rochester/5KRunforFun. Walk-ups will be allowed the day of, but are asked to come at the start of check-in/registration at 8 a.m. For a $30 registration fee, runners will be eligible to compete for top prizes as well as receive a race t-shirt and snacks.
Thank you to our generous sponsors: Alesco Advisors as our gold sponsor, Al Sigl Community of Agencies, Benefits Management, Inc., Burke Group LLC, Coloial Fire Protection Systems Inc., and Wegmans as our bronze sponsors; AP Plumbing as our patron sponsor; and Saul & Abigail Rasnick as our friend sponsors. 
About Ability Partners Foundation
Ability Partners Foundation is a not-for-profit organization established to raise and generate funds that will promote, support, and augment the continuation of long-term services for people with disabilities offered through CP Rochester, Happiness House, and Rochester Rehabilitation in the Finger Lakes and Greater Rochester areas, including Ontario, Orleans, Livingston, Seneca, Yates, Wayne, and Monroe Counties. The Foundation supports individuals with physical, intellectual, and developmental disabilities and their families.