Greater Rochester Chamber Launches Innovative Micro-Internship Program in Collaboration with Parker Dewey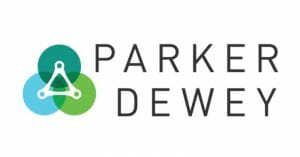 Greater Rochester Chamber of Commerce is thrilled to introduce an innovative approach that brings our local business community closer to highly motivated students and recent graduates through short-term, paid professional projects. This groundbreaking initiative, developed in partnership with Parker Dewey, will redefine the way businesses and emerging talent engage in meaningful work experiences.
Micro-internships are designed to bridge the gap between academic learning and real-world application. By offering students the opportunity to work on short-term, remote professional projects, micro-internships allow them to build practical skills while accommodating the demands of their busy schedules.
Key highlights of Greater Rochester Chamber of Commerce's partnership with Parker Dewey's Micro-internship Program include:
Connecting Business with Talent: This initiative opens new doors for local businesses to connect with a diverse pool of highly motivated students and recent graduates eager to contribute to meaningful projects.
Flexible Work Arrangements: Micro-internships typically range from 10 to 40 hours of remote or on-site work, providing flexibility that aligns perfectly with the busy lives of students.
Paid Opportunities: Unlike many traditional internships, these micro-internships are paid, ensuring that students receive compensation for their valuable contributions.
Skill Development: Students gain hands-on experience in a real-world business setting, honing their skills and building their resumes.
Julia Pagano, Talent Strategy Manager for Greater Rochester Chamber's CampusROC program, shared her enthusiasm for the program, stating, "This Micro-Internship program is a win-win for our local business community and students alike. It enables businesses to access top-notch talent while providing students with practical experience and compensation. We believe this initiative will be a game-changer for connecting even more top talent  from local colleges and universities to our region's employers."
Join us on Wednesday, October 25, 2023 from 11:00-11:30 AM for an informative webinar with Greater Rochester Chamber and Parker Dewey representatives. The session will include an overview on how micro-internships work, information on how these short-term projects create equitable access to professional careers, and ready-to-go sample projects available to all participants so you can customize and get started right away. Click here to register!