The Arc of Monroe to Partner with Assemblymember Jennifer Lunsford's Office to Give People with Disabilities Easier Access to Vote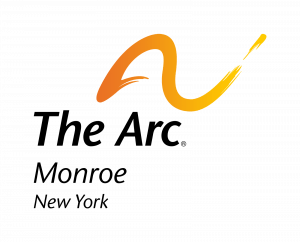 ROCHESTER, NY – The Arc of Monroe is making it easier for people with disabilities to access their right to vote.
On Thursday, September 28, the Arc Alliance – a group of self-advocates who speak up and use their voices to express their needs and find ways of making their community better for people with disabilities – will take part in a voter registration event. The event will provide more accessibility for people with disabilities who want to participate in their right to vote, get an ID when driving to the DMV is not possible, and learn more about accessible options through Monroe County.
New York State Assemblymember Jennifer Lunsford and her Chief of Staff Chloe Dervin have organized the event for the self-advocates. The event is a collaboration between The Arc of Monroe, Department of Motor Vehicles, Board of Elections, and the Assemblymember's teams.
The event will take place at The Arc's Fairport Day Services site, 1387 Fairport Rd, Fairport on Thursday, September 28. The schedule of events include:
12:15 to 1 pm: Board of Election presentation
11:30 am to 1 pm: ongoing ID time slots with the Mobile DMV
"The event is truly a collaborative event," said Jessica Blondell, advisor for the Arc Alliance. "Assemblymember Lunsford's team took initiative to coordinate all of this after her Legislative Director, Heather Neu, attended an Arc Alliance meeting earlier in the year. They are true partners with us, and we are honored to have them put so much effort into ensuring that all people have the opportunity to exercise their right to vote."
Tad Mack, Deputy County Clerk, is organizing the Mobile DMV portion of the day that includes pre-scheduled time slots of 10 minutes each. Each person will walk away with a New York state non-driver's license ID for $10. Annette Ramos, Voter Registration Coordinator, is organizing the Board of Elections portion of the day and will include a 45-minute presentation about how to use the ballot machine, how to fill out the ballet, how to register to vote and how to request an absentee ballot. Plus, job opportunities at the Board of Elections will be highlighted, including how they practice inclusive hiring of poll workers with disabilities.
"This population is often overlooked when it comes to voter mobilization," says Assemblymember Jen Lunsford. "Policies are made on their behalf at every level of government, and it's important that they feel empowered on Election Day so they can have a say in who is making decisions for them. I hope that by bringing the BOE directly to them that they'll feel they have the tools to comfortably access the polls."
All information will be accessible and available in multiple languages for anyone who needs it.
About The Arc of Monroe
The Arc of Monroe has been working passionately for over 65 years to enhance the quality of life for people with intellectual and developmental disabilities. The Arc shines a light on the abilities of the people it supports – over 1,500 people in 40 locations throughout Monroe County. As an organization with over 800 employees, The Arc is committed to supporting the local economy by being a partner and collaborator that aids in the economic development of the Monroe County community. Learn more at ArcMonroe.org.