Submission Deadline Approaches: Artist in Residence Julie Chen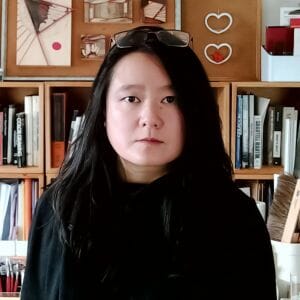 Who: Writers & Books, Rochester's home for the literary arts, announces upcoming events and deadlines with Julie Chen, an interdisciplinary artist working at the intersections of memory, mortality, and place.
What: Chen's Always with Us gathers community stories of lost loved ones and offers healing and remembrance by weaving them into a cloud-like installation made with the departed's belongings. The artist invites community members to lend soft objects, write stories, and submit audio recordings of, by, or about the departed. She will form these contributions into an installation hung in Writers & Books' glass-enclosed entrance. The public is invited to contribute items to the exhibition by submitting an online proposal, available at https://wab.org/artist-in-residence/.
When:
September 25: Always With Us public collaboration deadline
October 7, 2 - 3 pm: Eidolon of A-Ngoh: In Between Performance
November 3, 6 - 8 pm: Cloud Installation Opening & Gallery Talk
Where: Events take place at 740 University Avenue, Rochester, New York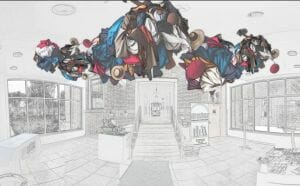 Writers & Books, 740 University Avenue, Rochester, NY, promotes reading and writing as lifelong activities for people of all ages and backgrounds to enrich their lives and the intellectual, social, and cultural vibrancy of their communities. Incorporated as a 501(c)3 nonprofit in 1981, the organization engages youth and adults with the literary arts through writing workshops, readings, presentations, and intersectional activities. Writers & Books owns and operates Ampersand Books, an in-house independent bookstore, and Gell: A Finger Lakes Creative Retreat, sited on 24 acres in Naples, NY.