Tompkins Financial Advisors Appoints VP, Portfolio Manager and Wealth Advisor to Western New York Team
ROCHESTER, NY, (September 14, 2023) – In a show of growth for the company, Tompkins Financial Advisors announced two additions to its team of financial experts. Michael Lawhead has been appointed as vice president, senior portfolio manager, and Greg Garone has joined as assistant vice president, wealth advisor. Both experts bring with them multiple years of financial experience and will work to enhance Tompkins' advising capabilities across the counties it serves in Western New York.
"Mike and Greg are valuable additions to the Tompkins leadership teams as we see our clientele continue to grow," said James Sperry, senior vice president and managing director for Tompkins' Western New York region. "Their extensive experience and expertise will be essential in providing our clients with the best possible support and guidance, and we are confident in their ability to generate success."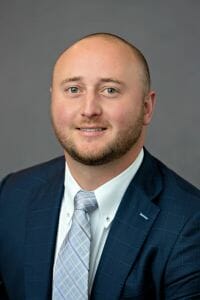 Michael Lawhead, vice president and portfolio manager, joins Tompkins with over eight years of experience in the financial industry. With extensive knowledge of the investment management industry and experience in investment analysis, portfolio construction, and asset management for both high-net-worth families and institutions, Lawhead previously served as a senior portfolio manager at Bank of America Private Bank. He serves on the boards of St. Bonaventure University's School of Business Advisory Board and St. Bonaventure University's Students in Money Management Advisory Board, where he is also an alumnus. He resides in Port Bay, NY with his wife, Lauren, their son Rory and Golden Doodle named Henley.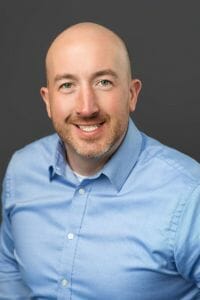 As a wealth advisor with over six years of experience, Greg Garone joins the Tompkins team to specialize in designing customized financial road maps that empower multi-generational business owners to preserve and expand their wealth for future generations. Prior to joining Tompkins, Garone developed a background in high-net-worth individuals, generational planning, and alternative investments during his time at Merrill Lynch. Garone is an alumnus of the SUNY College at Oswego. He is also the head coach for Penfield Little League and a former flight medic for the United States Air Force. He currently resides in Penfield, NY with his wife, Julie, and their two children, Desmond and Riley.
About Tompkins Financial Advisors:
Tompkins Financial Advisors is the wealth management firm of Tompkins Financial Corporation, a leading New York State-based financial services holding company. With more than a century of experience, Tompkins Financial Advisors provides customized wealth management strategies. Locations include Ithaca, NY; Rochester, NY; Buffalo, NY; Mt. Kisco, NY; Wyomissing, PA, and Blue Bell, PA. Wealth Advisors also are available by appointment at Tompkins Community Bank affiliate locations. For more information, visit www.tompkinsfinancialadvisors.com or follow the firm on LinkedIn.