Geared for Growth: Updegraff Group Realty Finds New Home on Monroe Ave, Continues Investing in Rochester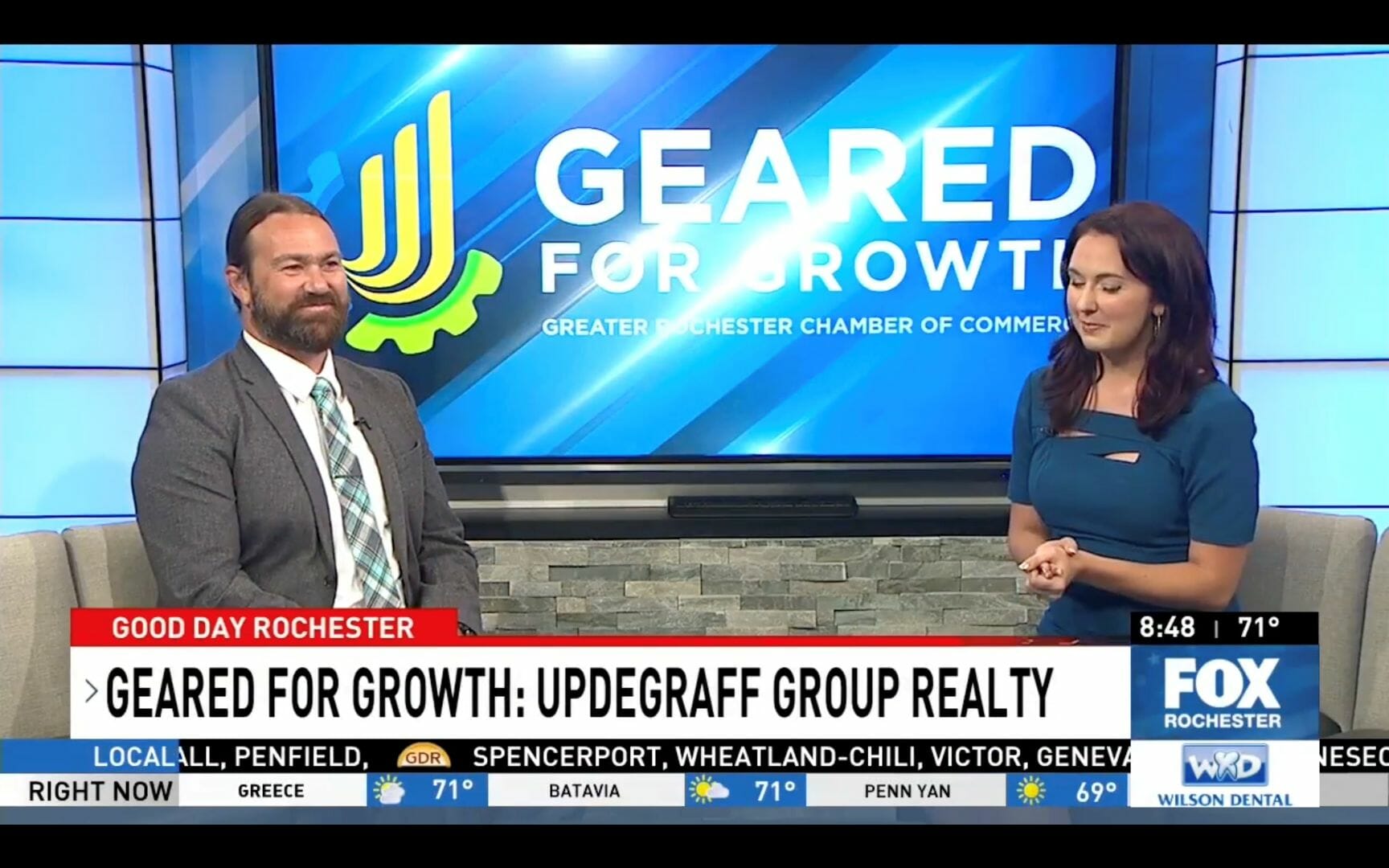 Mark Updegraff was featured on "Geared for Growth" on Wednesday, September 6th as part of Greater Rochester Chamber's ongoing partnership with 13WHAM. Mark is the CEO of Updegraff Group Realty, a boutique brokerage realty group working across Monroe County that helps buyers and sellers, with a specialty on investment properties. During his Geared for Growth interview, Mark shared how his company has grown over time, what exciting projects they're working on in the Greater Rochester community, and how he is continuing to invest in our region moving forward.
Updegraff shared that this month, the realty group passed a very exciting milestone – $100 million in
closed sales. Mark explained that this type of exciting milestone has always been something he saw for his company. When asked if he saw this type of growth when founding the company in 2010, he said "Yes, I've always been an entrepreneur, and it's just been steady growth to get us here." The company also now employs 20 people in Rochester and is always hiring more for their property management and other services across Rochester.
Mark also talked about the exciting ongoing project the company is working on to turn their old office in downtown Rochester into luxury apartments. The building on Liberty Pole Way will be converted into ten one-bedroom apartments as Updegraff Group Realty transitions their headquarters to a new location on Monroe Ave. "They'll range from 650 to 750 square feet, and they're going to be beautiful and modern. They'll have tall ceilings, an industrial vibe, and an open concept floor plan," Updegraff described.
When asked about what's next for the company, Mark shared his plans to continue his investment in the Greater Rochester region by starting a blind fund for investment in foreclosures. Mark explained that he'll be "raising private equity to invest into distressed properties … to make them a better part of our community." He noted that there is a shortage in properties for buyers and sellers, as well as in the rental space that this will help to rectify by redeveloping properties to put them back into service as habitable units.
Be sure to tune into FOX Rochester again next week on Wednesday, September 13th at 8:45 AM to see our next "Geared for Growth" interview.