Rochester Fringe Festival Celebrates National Hispanic Heritage Month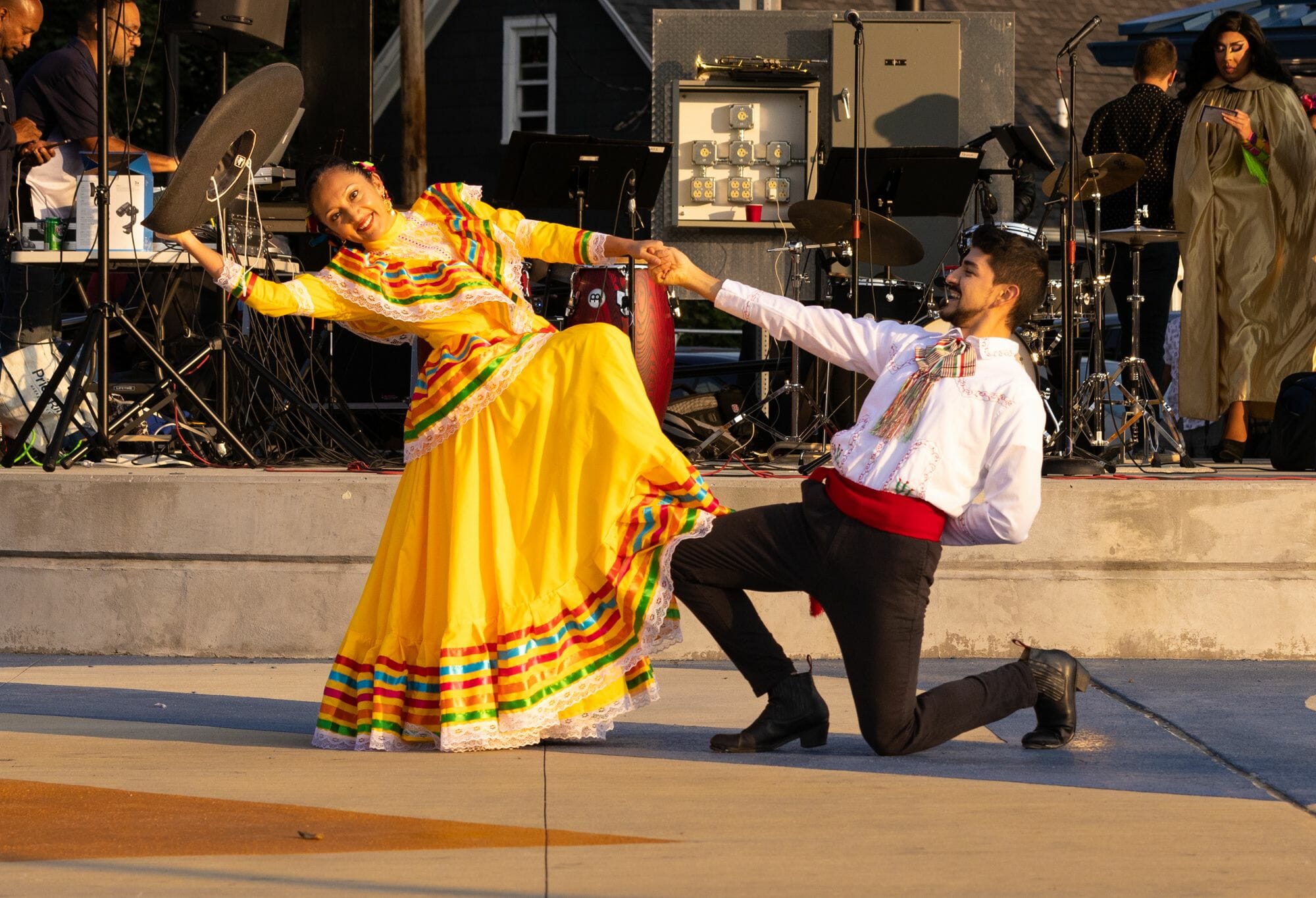 Rochester, NY—The 2023 Rochester Fringe Festival will celebrate Hispanic Heritage Month (September 15-October 15) with events that bring the traditions, rhythms, and styles of Hispanic and Latino cultures to festival audiences.
Corazón at One Fringe Place
With its jaw-dropping stunts, raw choreography, and heart-pumping rap and Latin music, Circolombia will make its Rochester Fringe Festival debut in the Spiegeltent at One Fringe Place on 11 nights of the 2023 festival, Sept. 12-23 (see performances listed below). The debut is also the world premiere of a show written and produced exclusively for Rochester Fringe, titled Corazón ("Heart"). Rochester audiences will have the thrill of being the very first people to see this gasp-worthy show—full of Latin music and dramatically different aerial acrobatics.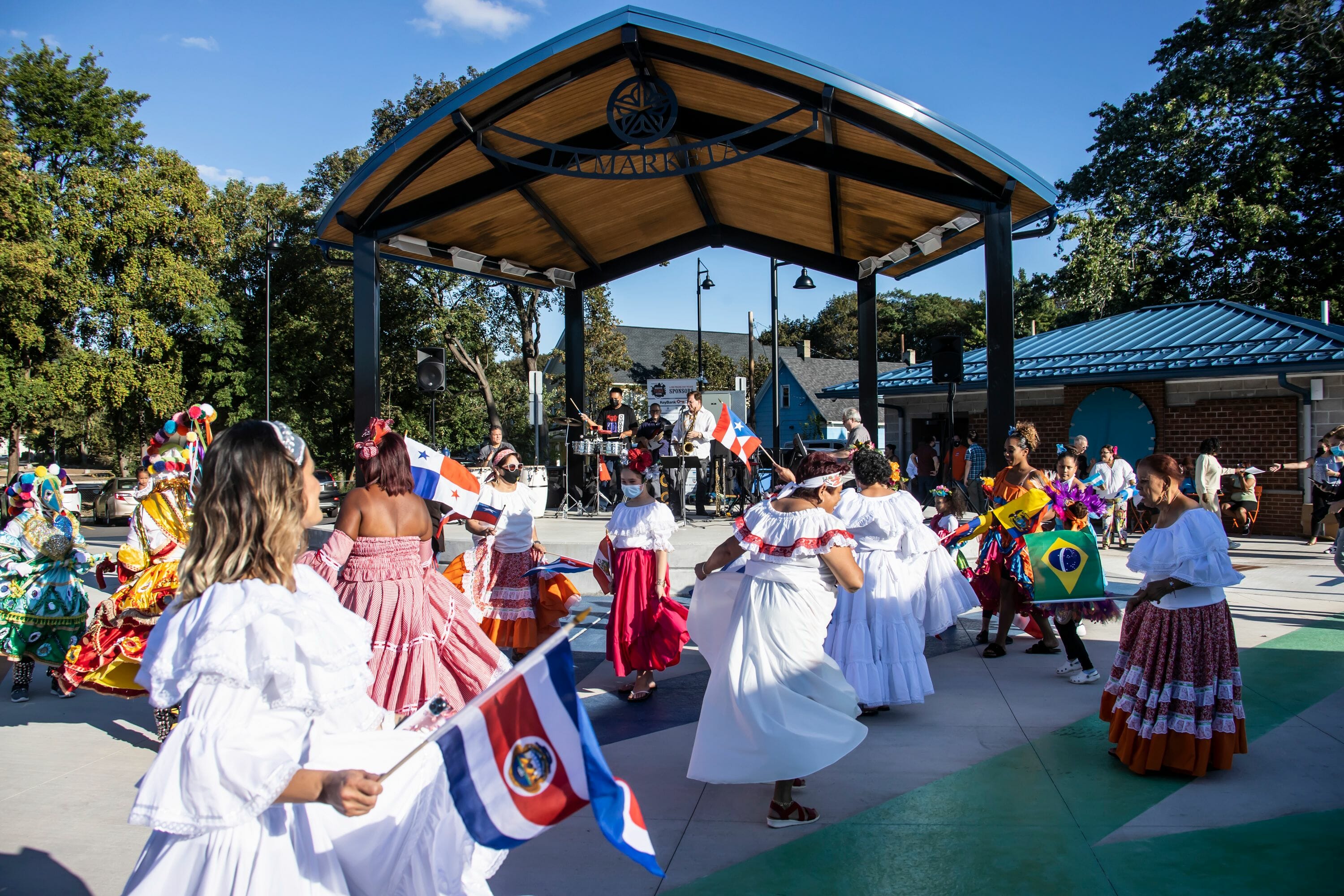 Circolombia is a modern circus company featuring some of the most revered circus performers in the world, all graduates of the National School of Circo Para Todos ("Circus for All") in Colombia. The National School supports disadvantaged young people in Colombia to help them succeed against the odds through circus training, radiating a message of hope and peace within their communities. Founded in 2006, Circolombia has grown to become an award-winning company that draws directly on the program's extraordinary graduates, who bring their exuberant, Colombian-born vibe to this troupe. Half of Circolombia's profits go back to the National Circus School, keeping this extraordinary facility open to change more young people's lives.
Circolombia has performed to cheering, sold-out Edinburgh Fringe audiences, as well as venues in London and Chicago. Critics around the world rave about Circolombia's skill and charisma:
"For several minutes, I am transported from everyday reality to a realm of physical rapture and grace."—The Telegraph UK
"Circus like you have never seen or heard before." —Edinburgh Guide
"This is circus from the streets of Colombia, vibrant and pulsating with a killer urban soundtrack."—London Life
"This is the circus performance that shows others how it's done. Go." (5 stars)—The Scotsman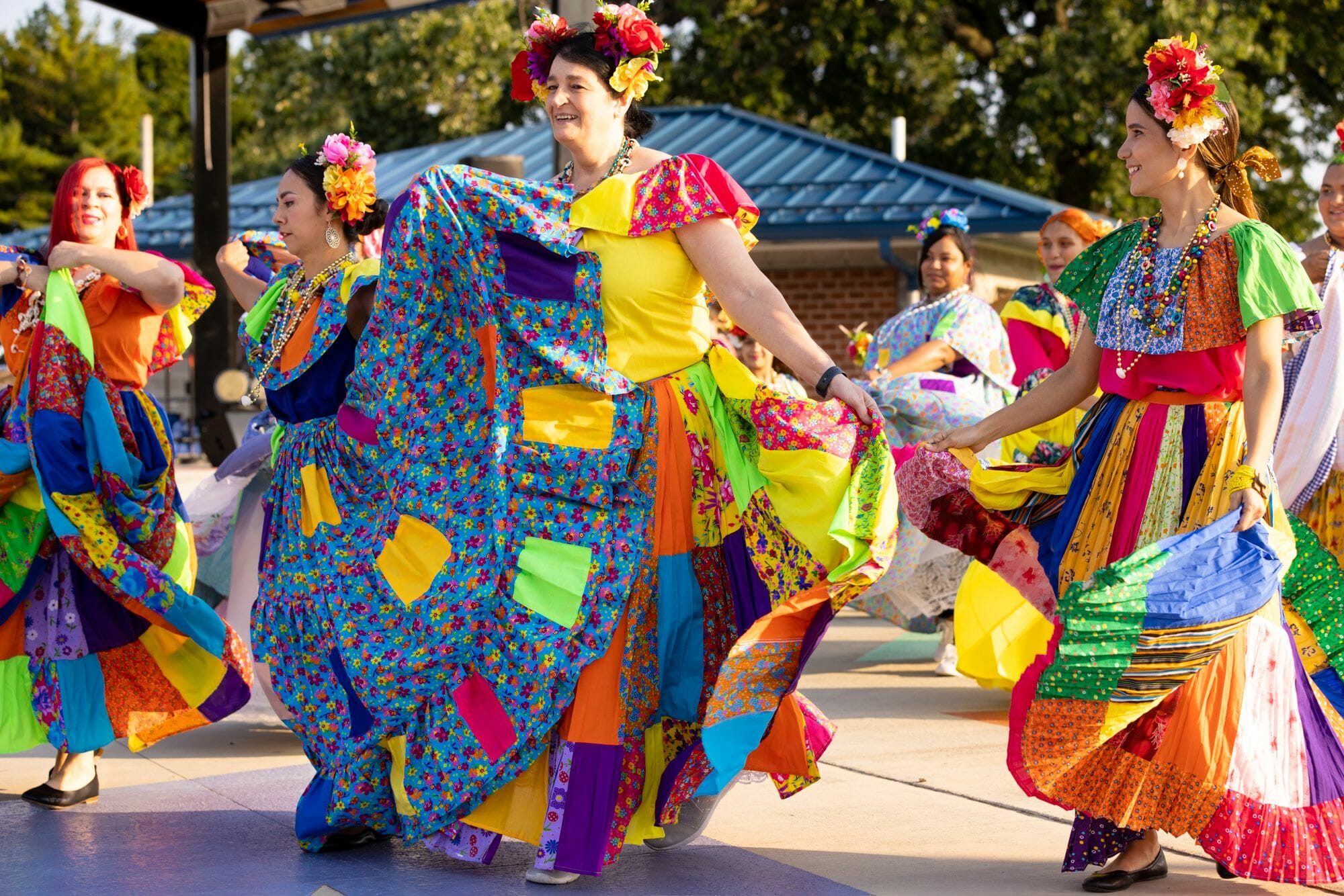 Circolombia will perform on these dates:
Tues., Sept. 12, 7:30 p.m. [SOLD OUT]
Wed., Sept. 13: 8 p.m.
Thurs. through Sun., Sept. 14-17 and Tues. through Fri., Sept. 22: 7 p.m.
Sat, Sept. 23: 2:30 p.m.
Tickets to Circolombia start at $30 (increasing to $35 on Sept. 2), with booths that seat 6 starting at $174 (increasing to $189 on Sept. 2) and are available online: rochesterfringe.com; phone: (585) 957-9837 (additional fees apply). In person during the festival: at the door of the venue or at the One Fringe Place Box Office, corner of Main and Gibbs Streets.
West Side Story Screening at Pedestrian Drive In
Presented in conjunction with the Puerto Rican Festival in celebration of Hispanic Heritage Month, the Fringe's Pedestrian Drive In will feature Steven Spielberg's groundbreaking movie adaptation of West Side Story on Friday, September 15, at 8 p.m. in the Spiegelgarden. This screening is FREE.
In this 2021 reimagining of the classic 1957 Leonard Bernstein/Stephen Sondheim musical, West Side Story gets a refreshed and expanded script from Pulitzer Prize and Tony Award-winning writer Tony Kushner. This Romeo-and-Juliet story explores forbidden love and the rivalry between the Jets and the Sharks, two teenage street gangs of different ethnic backgrounds. Arianna DeBose took home the Oscar for her portrayal of Anita in this beloved tale.
Opening at the Plaza for Hispanic Heritage Month
On Thursday, Sept. 14, beginning at 5 p.m., The International Plaza at 828 N. Clinton Ave. kicks off Hispanic Heritage Month with lively music from many artists, who will play until sundown (about 7:30 p.m.). Some of the groups scheduled to perform include stunning dancing from the Grupo Cultural Latinos En Rochester, who focus on sharing the diverse folklore of Latino communities with western New York. Music will be provided by Bomba Boriken and 4 Latin Band. This event is FREE.
Latin Dance at The Little
RIT's Latin Rhythm Dance Club (LRDC) showcases what Latin dance is all about, from the fast-paced polyrhythmic style of salsa to an R&B-inspired intense style of modern Bachata—and more. LRDC brings an exciting performance that shows the diversity of Latin rhythms, and how Latin dance continues to evolve and grow throughout the worldwide Latin dance community. LRDC performs at The Little in Theatre 1, 240 East Avenue, on Saturday, Sept. 16 at 4:25 p.m. This performance is FREE.
MORE ABOUT ROCHESTER FRINGE FESTIVAL:
The 12-day Rochester Fringe Festival is the largest multidisciplinary performing arts event in New York State. Since the festival's inception in 2012, nearly 670,000 people have attended more than 4,500 performances by regional, national, and international artists, from emerging to superstar. From drama to dance, comedy to children's entertainment, music to magic, and so much more, this internationally-known powerhouse encourages creative expression while nurturing the artistic process, all while supplying new audiences to established and emerging arts venues. The Rochester Fringe Festival strives to be diverse and inclusive, and to stimulate downtown Rochester both culturally and economically.
MORE ABOUT FRINGE FESTIVALS:
In 1947, eight theatre groups showed up—uninvited—to perform at the newly established Edinburgh International Festival in Scotland. Although not listed in the official program, the groups performed anyway, at venues they found for themselves. The following year, a Scottish journalist coined the term "festival fringe" to describe these non-curated shows that began turning up annually. The Edinburgh Fringe is now the world's largest arts festival and the third largest event after the Olympics and the World Cup.  Today, there are more than 300 Fringe festivals worldwide, with nearly 50 in the United States. The Rochester Fringe Festival was the first in Upstate New York.
ROCHESTER FRINGE SPONSORS:
Sponsors include New York State Council on the Arts; University of Rochester; Monroe County; Ames Amzalak Memorial Trust; Daisy Marquis Jones Foundation; Rochester Area Community Foundation;; RIT; Max and Marian Farash Charitable Foundation; Nocon & Associates; ESL Foundation; Elaine P. and Richard U. Wilson Foundation; Louis S. and Molly B. Wolk Foundation; Konar Enterprises; Mary Mulligan Trust; Lake Placid Center; Golisano Foundation; Villa Albertine; Nazareth University; St. John Fisher University; Monroe Community College; The Pike Company; VisitRochester; 13WHAM TV; CITY Magazine; D&C Digital; WXXI; Fred & Floy Willmott Foundation; Wegmans; Hyatt Regency Rochester; Canandaigua National Bank; Genesee Beer; Black Button Distilling; The Rubens Family Foundation; City Blue; Aspire Transformation Services; Hamilton A/V; Wilkins RV; McCarthy Tents & Events; Broccolo Tree & Lawn Care; The Harley School; Boylan Code; Bond Schoeneck & King; Yelp!; and the House of Guitars.