Hire Using AI: NYS Department of Labor Launches Virtual Career Center for Businesses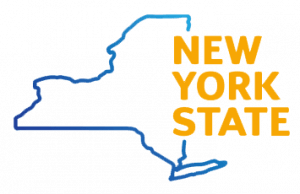 The New York State Department of Labor has introduced a new Virtual Career Center. The online platform is a job posting and talent-sourcing platform that uses advanced artificial intelligence (AI) to connect businesses to candidates. The new and improved platform gives businesses and job seekers the ability to communicate throughout the hiring process. There is no cost for businesses to register and recruit candidates.
Getting started is easy, just follow three simple steps:
1. Create an account
Enter basic details about you and your company and submit your registration request. Accounts are reviewed within 3 business days.
2. Post your job
Once your account has been approved, login to create and post your job openings.
3. Start connecting with talent
Connect with a ranked list of candidates to find top talent. Powered by AI, you will receive a list of candidates ranked to target the candidates who best meet your business needs.
To learn more, watch the below video walking through the process or download the info sheet and user guide: