Adrian Hale Receives 5th Annual Greater Rochester Chamber IGNITE Award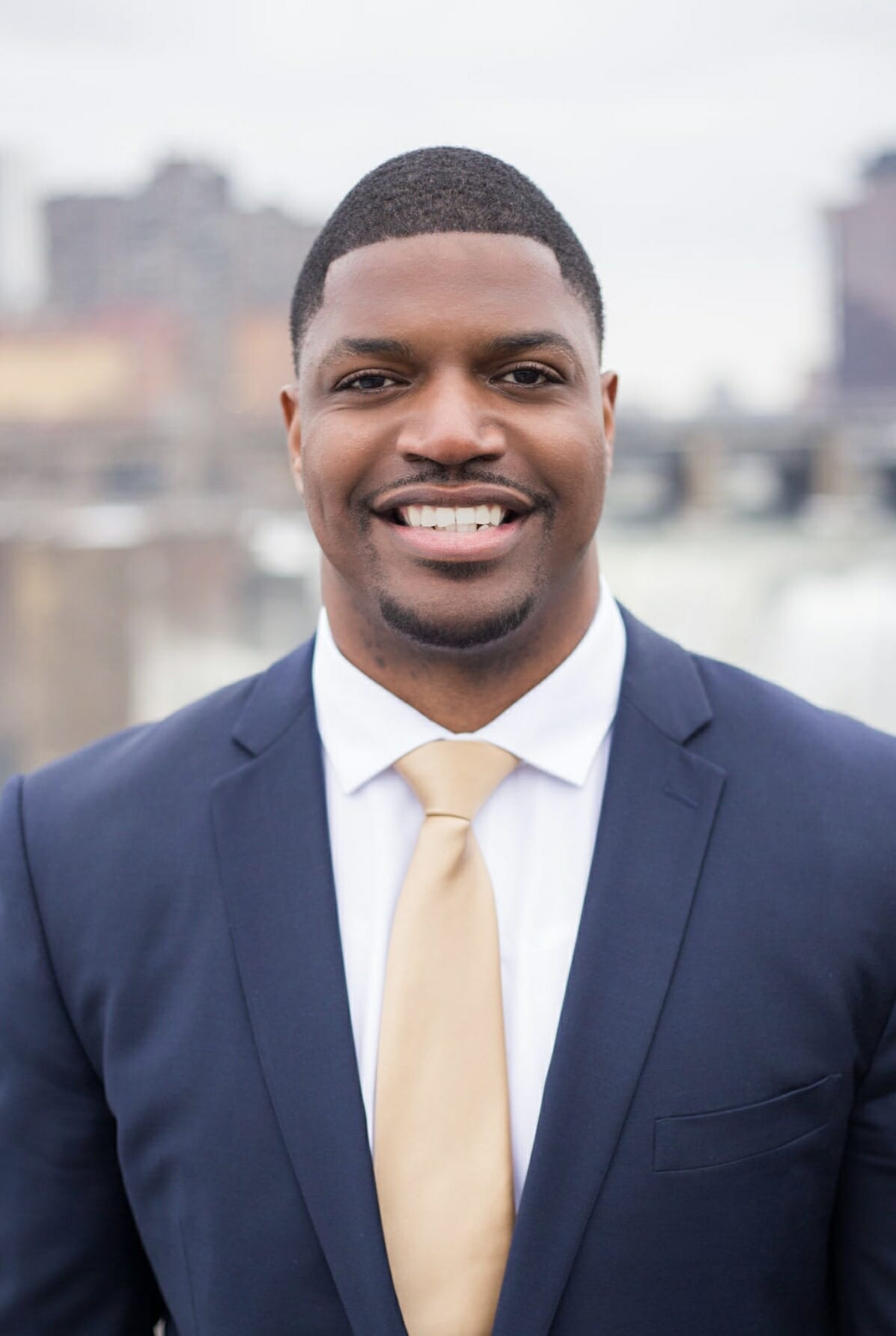 ROCHESTER, NY (August 3, 2023) – Greater Rochester Chamber of Commerce presented Adrian Isaiah Hale with its 5th annual IGNITE Award at a ceremony on Thursday, August 3rd, 2023 at Lincoln Hill Farms in Canandaigua, NY. The IGNITE Award recognizes a young professional aged 21 to 40 who strives toward the highest levels of personal and professional accomplishment, excels in their chosen field, devotes time and energy to their community in a meaningful way, and forges a path of leadership for others to follow.
Hale is the Director of Economic & Community Development at Foundry and is also the director of the company's Foundry Deploy program. Adrian joined the Foundry team because he believes in the socio-economic problem-solving power of decentralized infrastructure technologies, particularly for communities such as Rochester. In addition to his responsibilities at Foundry, he serves on several boards, including the New York State Board of Regents as of March 2023. Adrian additionally served in the United States Military. Adrian was an active-duty Marine for five years. As a Marine he made two combat deployments to Afghanistan in support of Operation Enduring Freedom (OEF). After his honorable discharge from the Marines, Adrian re-enlisted in the US Air Force Reserves, where he served for three years.
Bob Duffy, President & CEO, Greater Rochester Chamber said, "Congratulations to Adrian and all the finalists for tonight's award! Your remarkable leadership and innovative spirit exemplify the bright future ahead for our region. Greater Rochester Chamber is proud to celebrate the young leaders that are integral to our growth and progress each year. Their relentless drive to adapt, embrace diversity, and leverage new opportunities ensures that Greater Rochester continues to thrive in an ever-changing world. Additional thanks to our sponsors, partners, and attendees for making tonight's celebration possible."
All of the 2023 Greater Rochester Chamber IGNITE Award finalists are listed below:
Chris Bechle, Associate Director of Strategic Partnerships, United Way of Greater Rochester and the Finger Lakes
Megan Blakeney, Associate Manager, Systems Engineering, Tactical Communications, L3Harris Technologies
Elissa Burke, Chief Program Officer, Starbridge
Lauren Dunkle Dlugosh, Director of Recruiting, JK Executive Strategies
Nicolette (Niki) Gaesser, Project Manager Trainee - Development Group, Wegmans Food Markets, Inc.
Jennifer Gillen, Vice President, Environmental Operations Manager, LaBella Associates, DPC
Kristy Gonzalez, Founder/CEO, IntegrateXpress LLC
Peter J. Gregory, Esq., Partner, McConville Considine Cooman & Morin, P.C.
Adrian Isaiah Hale, Director, Economic & Community Development, Foundry
Danner Hickman, Sr. Director of Corporate Development, AeroSafe Global
Elina Kokorotsis, Strategist & Owner, In The Worx Coaching & Consulting
Matt Martin, President, Tactical Construction
Shanterra Randle-Mitchum, Program Director, Center for Teen Empowerment, Inc.
Jonathan Smith, Chief, Pittsford Volunteer Ambulance
For more information on each of our finalists, please see the 2023 Greater Rochester Chamber IGNITE Award Magazine. A selection committee consisting of a diverse group of professional leaders from the Rochester and Finger Lakes business community determined the finalists and recipient based upon submitted nominations.