Nearly 500 Performances at 30+ Venues at 2023 Rochester Fringe Festival
Local, regional, national, and international performers bring their shows to this year's festival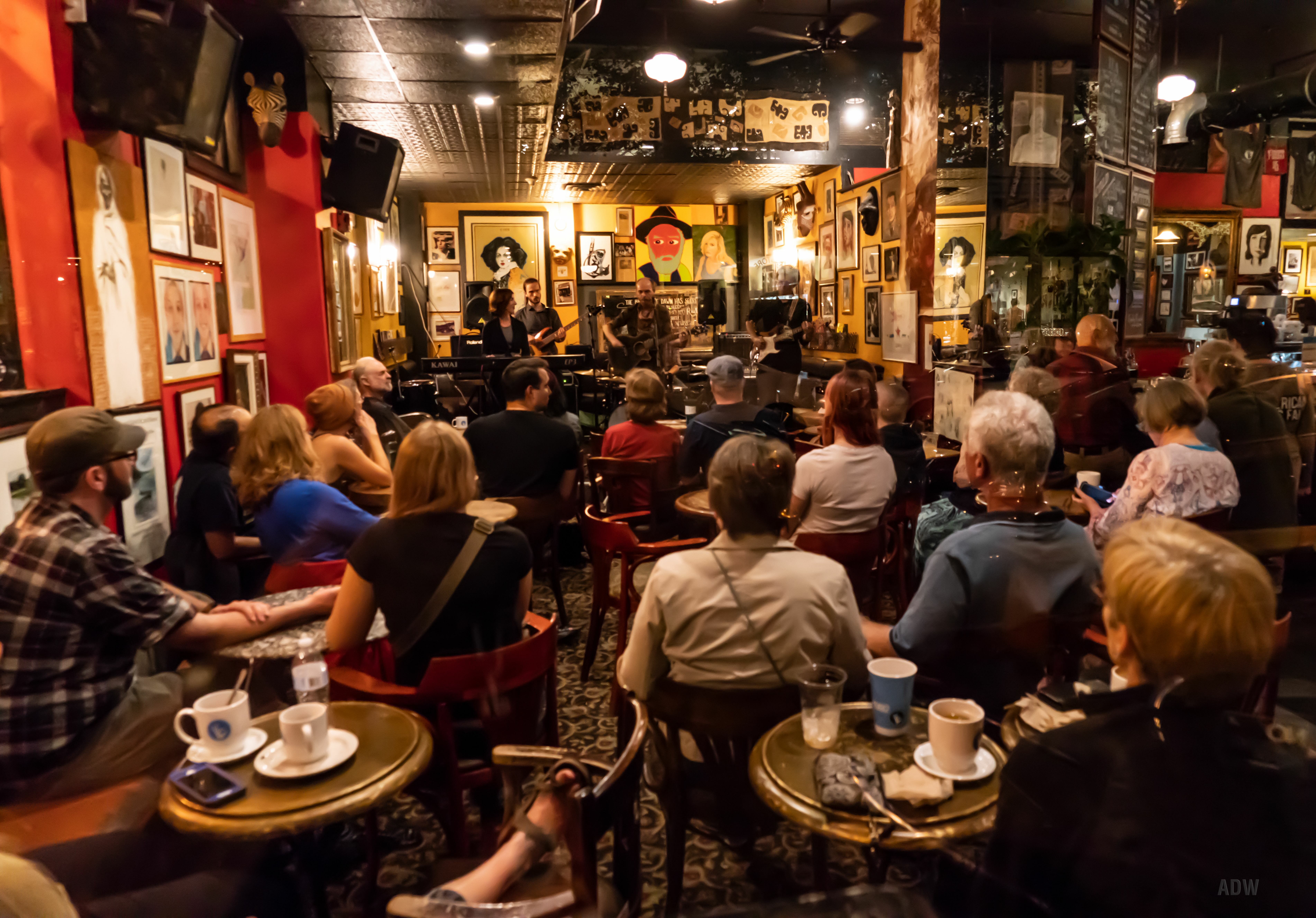 Rochester, NY—Arts and cultural venues across Monroe County will host nearly 500 performances of theater, dance, vocal and instrumental music, fine art, comedy, film, and more at the 2023 Rochester Fringe Festival from Tuesday, September 12 to Saturday, September 23.
"The Fringe is truly a team effort, and we are thrilled to involve approximately 30 venues in the Greater Rochester area," said Erica Fee, CEO and Founding Festival Producer. "Just like the Edinburgh Fringe, the grandmother of all Fringes, a key highlight of our festival is the emphasis on artistic freedom.  The vast majority of our shows are programmed by the venues themselves, allowing for a diverse range of programming."
The array of shows and talent also brings new audiences to these venues, introducing festival goers to performance spaces they may never have visited before. "Once people see how versatile and interesting these spaces are, they often decide to come back for other shows throughout the year," said Fee. "The Rochester Fringe Festival benefits many of our community's venues by helping them build and grow permanent audiences."
The entire festival lineup is now online at rochesterfringe.com, where audiences can browse the offerings and purchase tickets to any of the 2023 shows. In addition, the full 100-pages-plus Festival Guide will be distributed later in August.
Fringe venues radiate out from Rochester's city center in every direction. Participating venues for the 2023 festival include:
Aerial Arts of Rochester
Dr. Martin Luther King, Jr. Park
CenterStage Theater at the JCC (Hart Theatre and Dawn Lipson Canalside Stage)
Eastman School of Music (Hatch Hall, Kilbourn Hall, Miller Center, and Miller Center Courtyard)
Garth Fagan Dance Studio
George Eastman Museum
Geva Theatre Center: Fielding Stage
Java's
Joseph Avenue Arts & Cultural Alliance @ Baden Street Settlement Gymnasium
Kodak Hall at Eastman Theatre
La Marketa at the International Plaza
MuCCC
Parcel 5
RIT City Art Space
Rochester Contemporary Art Center
Rochester Museum and Science Center
Rochester Music Hall of Fame
Salena's
Sloan Performing Arts Center University of Rochester
School of the Arts (Allen Main Stage, Black Box Theatre, Club SOTA, Ensemble Theatre, and Movement Center)
The Focus Theater
The Little
The Spirit Room
The Theatre @ Innovation Square
Writers & Books
The Fringe schedule was announced on July 13. Approximately one quarter of the entire lineup is free of charge and non-ticketed. Tickets for the Fringe's ticketed shows may be purchased in advance at rochesterfringe.com and by phone: (585) 957-9837 (additional phone fees apply) or at the doors of venues starting one hour before showtime.
MORE ABOUT ROCHESTER FRINGE FESTIVAL
The 12-day Rochester Fringe Festival is the largest multidisciplinary performing arts festival in New York State. Since the festival's inception in 2012, nearly 670,000 people have attended more than 4,500 performances by regional, national, and international artists, from emerging to superstar. From drama to dance, comedy to children's entertainment, music to magic, and so much more, this internationally-known powerhouse encourages creative expression while nurturing the artistic process, all while supplying new audiences to established and emerging arts venues. The Rochester Fringe Festival strives to be diverse and inclusive, and to stimulate downtown Rochester both culturally and economically. The festival is supported by a Market New York grant from Empire State Development, and I LOVE NY/New York State's Division of Tourism awarded through the Regional Economic Development Council initiative.
MORE ABOUT FRINGE FESTIVALS
In 1947, eight theatre groups showed up—uninvited—to perform at the newly established Edinburgh International Festival in Scotland. Although not listed in the official program, the groups performed anyway, at venues they found for themselves. The following year, a Scottish journalist coined the term "festival fringe" to describe these non-curated shows that began turning up annually. The Edinburgh Fringe is now the world's largest arts festival and the third largest event after the Olympics and the World Cup. Today, there are more than 300 Fringe festivals worldwide, with nearly 50 in the United States. The Rochester Fringe Festival was the first in Upstate New York.
ROCHESTER FRINGE SPONSORS
Sponsors include: New York State Council on the Arts; City of Rochester; University of Rochester; Monroe County; Ames Amzalak Memorial Trust; Daisy Marquis Jones Foundation; Rochester Area Community Foundation; Nocon & Associates; Max and Marian Farash Charitable Foundation; ESL Foundation; RIT; Elaine P. and Richard U. Wilson Foundation; Louis S. and Molly B. Wolk Foundation; Konar Enterprises; Mary Mulligan Trust;  The Rubens Family Foundation; VisitRochester; Nazareth University; St. John Fisher University; Monroe Community College; The Pike Company; 13WHAM TV; CITY Magazine; D&C Digital; WXXI; Fred & Floy Willmott Foundation; Hyatt Regency Rochester; Aspire Transformation Services; Black Button Distilling; The Harley School; Canandaigua National Bank; Wegmans; Genesee Beer; City Blue; Hamilton A/V; Wilkins RV; McCarthy Tents & Events; Broccolo Tree & Lawn Care; Boylan Code; Bond Schoeneck & King; Yelp!; and the House of Guitars.